Win tons of World of Warcraft loot by dressing up
Eurogamer's first/last ever cosplay contest.
12 million may sound like an incredibly large number, but that's only because it's an incredibly large number. It's the number of people who subscribe to World of Warcraft at the moment according to Blizzard's last announcement on the subject. It's probably more by now, what with the launch of World of Warcraft: Cataclysm just before Christmas. Oli Welsh gave that 10/10, which suggests he thought it was quite good.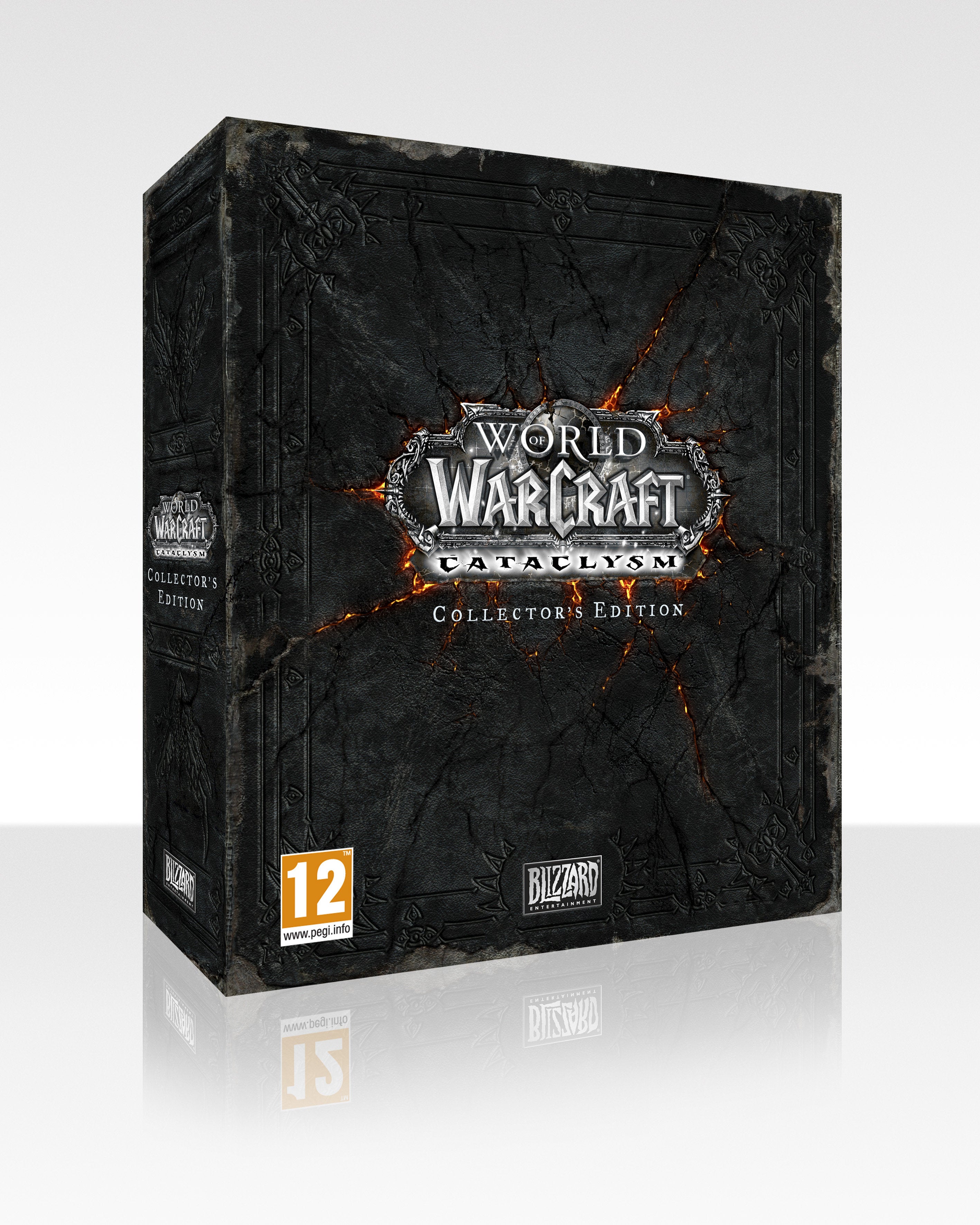 Whether or not you're an existing WOW subscriber though, we have got the absolute motherlode of goodies to give away this month – either to get you on board for the first time, or perhaps to rekindle or merely cement your absolute love of it. We're usually a bit sniffy about competitions, but when Blizzard offered us virtually every single thing it has ever made to give away to one lucky Eurogamer reader, we jumped at the opportunity. (Well, we hit Ctrl-R and typed words with exclamation marks on the end.) Here's the list of things we are giving to one of our readers:
World of Warcraft: The Burning Crusade Collector's Edition
World of Warcraft: The Wrath of the Lich King Collector's Edition
World of Warcraft: Cataclysm Collector's Edition
Two Class Starter decks and a Worldbreaker Epic Collection for the World of Warcraft Trading Card Game from Cryptozoic
A SteelSeries Gaming Keyboard and three different WOW mousemats
World of Warcraft: Cataclysm Brady Game Guide
You can find images of most of the prizes in our competition prizes gallery. (That's right – we're giving away so much stuff we had to create a whole other page to showcase it all.)
But what do you have to do in order to claim this extraordinary bounty? Simple. We want you to create your own World of Warcraft costume forged only using objects found in your own home – so latex masks, moulded breastplates and so forth are forbidden. Think conceptually – magical staffs represented by loo brushes, horns constructed from bananas, etc. Submit a photo to contact@eurogamer.net (try to keep the filesize sensible) of your creation, and feel free to dress up your spouse, pet, child or whoever if you do not wish to appear on the website yourself. We'll post the very best on Eurogamer and the full prize will be awarded to the costume the judges consider the most inventive, original and/or stupid.
If you're looking for inspiration, incidentally, Eurogamer's own Ellie Gibson recently went on the hunt for dedicated cosplayers while moonlighting for the BBC. And yes, you get to see her dressed as a goblin or whatever that's meant to be.
Good luck!
(Oh, and if you haven't already, don't forget to enter our competition to win a trip to Amsterdam to play on Nintendo 3DS!)
Competition rules!
Prizes will not be exchanged for cash or other goods - if you don't want the prize, don't enter.
All entries must reach us by Friday, 14th January at which point the winners will be picked and notified and ridiculed on the website.
No employees of Eurogamer or Blizzard may enter.
You must be at least 18 years old to enter.
This competition is open to everyone in Europe! Get stuck in!
The judge's decision is final, however ludicrous.