Wii U GamePad mic won't support voice-chat
Instead requires third-party headsets.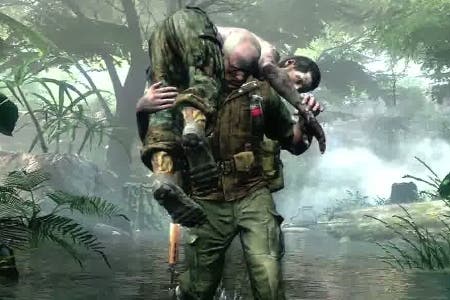 The Wii U GamePad may have a mic on it, but it won't support voice-chat. Instead, you'll have to use a third-party headset that plugs into the tablet-like controller.
Nintendo told Kotaku that players can use licensed stereo headsets from Turtle Beach or Mad Catz (Tritton), as no official Nintendo mic has been revealed.
What's more cumbersome is that the Pro Controller doesn't even have a port for headsets, so if you want to voice-chat in a game using one, you'll have to keep a GamePad next to you just for that.
There doesn't appear to be a wireless headset option for the system either. A spokesperson for Turtle Beach confirmed to Kotaku that all of its Wii U headsets are wired, despite the potential for wireless connections. "The Wii U supports Bluetooth and can pair with its own accessories," she explained, "but the officially licensed headsets we produce and offer are wired and designed for use directly with the tablet [GamePad]."
In other words, voice-chatting on Wii U will be nothing like Nintendo's pre-E3 presentation below.
Wii U games that are confirmed to support voice-chat include Assassin's Creed 3, Mass Effect 3 and Call of Duty: Black Ops 2.