Which is the best auto chess game for you? Here's our handy guide to the major players
Dota Underlords! Teamfight Tactics! Dota Auto Chess! More!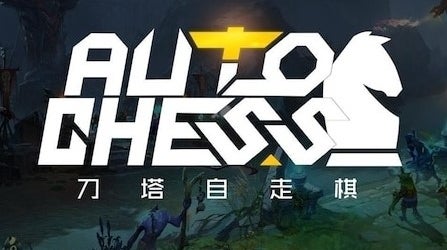 So, you want to get into Auto Chess games. ACs...Auto Battlers? Regardless of what you call them, these games have quickly become some of them most popular and exciting games out right now.
The genre is simple on the surface. Using money you acquire every turn, you buy units from a shared pool that smack the enemy's units until either you or your opponent wins. But the beauty's in the depth. There's plenty of variables to consider once you're deep into Auto Battlers, like items, the placement of your units, unit upgrades, character classes / factions and the bonuses they provide. Once you better understand these games they reveal themselves to be the hardcore strategy titles they truly are, demanding you play meticulously or end up beaten or worse, broke.
Dota Auto Chess, Dota Underlords, Teamfight Tactics and Auto Chess all have their distinct differences and individual perks, and everyone's bound to have a favourite. This article will introduce you to all four of the Auto Chess games and delve into what sets them apart from the others, highlighting unique features to help you figure which ones to start playing.
Dota Auto Chess
There's no better place to start talking about Auto Battlers than the Dota 2 mod that started it all. After fighting AI controlled minions for the first three rounds, Dota Auto Chess puts eight players in a free-for-all against each other, granting opportunities to gain additional items every five rounds through an increasingly difficult AI fight. This format is the accepted structure of the genre, with each game sticking to it with minor alterations.
As a mod for Dota 2 it does of course make use of pre-existing heroes and items from the MOBA. However, this allowed the developers at Drodo Studio to introduce new characters fairly quickly, with Dota Auto Chess having the largest roster at 63 units split between 15 species and 11 classes. There are also many items up for grabs, with 26 available from monsters and 25 obtainable through item combination. Placing in the top three in a game of Dota Auto Chess provides you with candy, an in-game currency that allows you to earn cosmetic skins for a Courier you can move around during games. These creatures are totally cosmetic - having no effect on the performance of your units - and adds a degree of player individuality.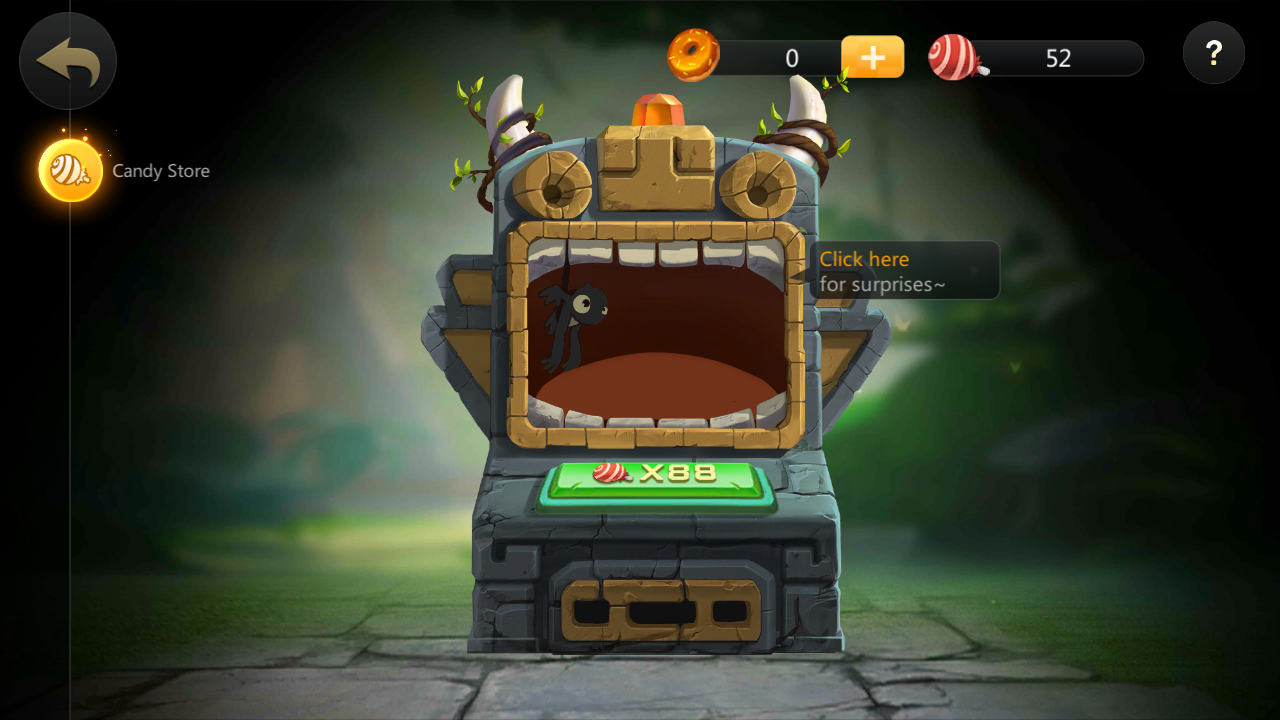 Dota Auto Chess has a frankly ridiculous-sized community, always having at least tens of thousands of concurrent players and currently with over nine million players subscribed to the mod. It's thankfully still being updated by Drogo Studio despite them moving on to their own game, and it looks as though it'll continue to remain popular even with the surge of new competition. Despite the other three improving aspects of the mod, it's still absolutely worth playing for anyone interested in the genre.
You can download Dota 2 here , then just make your way to the arcade tab and give it a try.
Dota Underlords
You didn't read wrong, Valve created a new game! And it's good? Absolutely. Dota Underlords features largely the same cast as the original Auto Chess mod it's based on with some exceptions, reaching a total of 60 unique units split between 23 different alliances (Valve's term for classes / species).
Unlike the original Dota 2 mod, which provides a help window to new players, Dota Underlords comes with both a tutorial and the ability to play against bots. This makes Dota Underlords the only game that can be played offline, which is a good way to learn the numerous particulars of the gameplay at your own pace before testing your skills against other players. Currently there is no item combination, and heroes can only hold one item at a time, so while this game may be the best one for new players, it may also be the shallowest of the selection.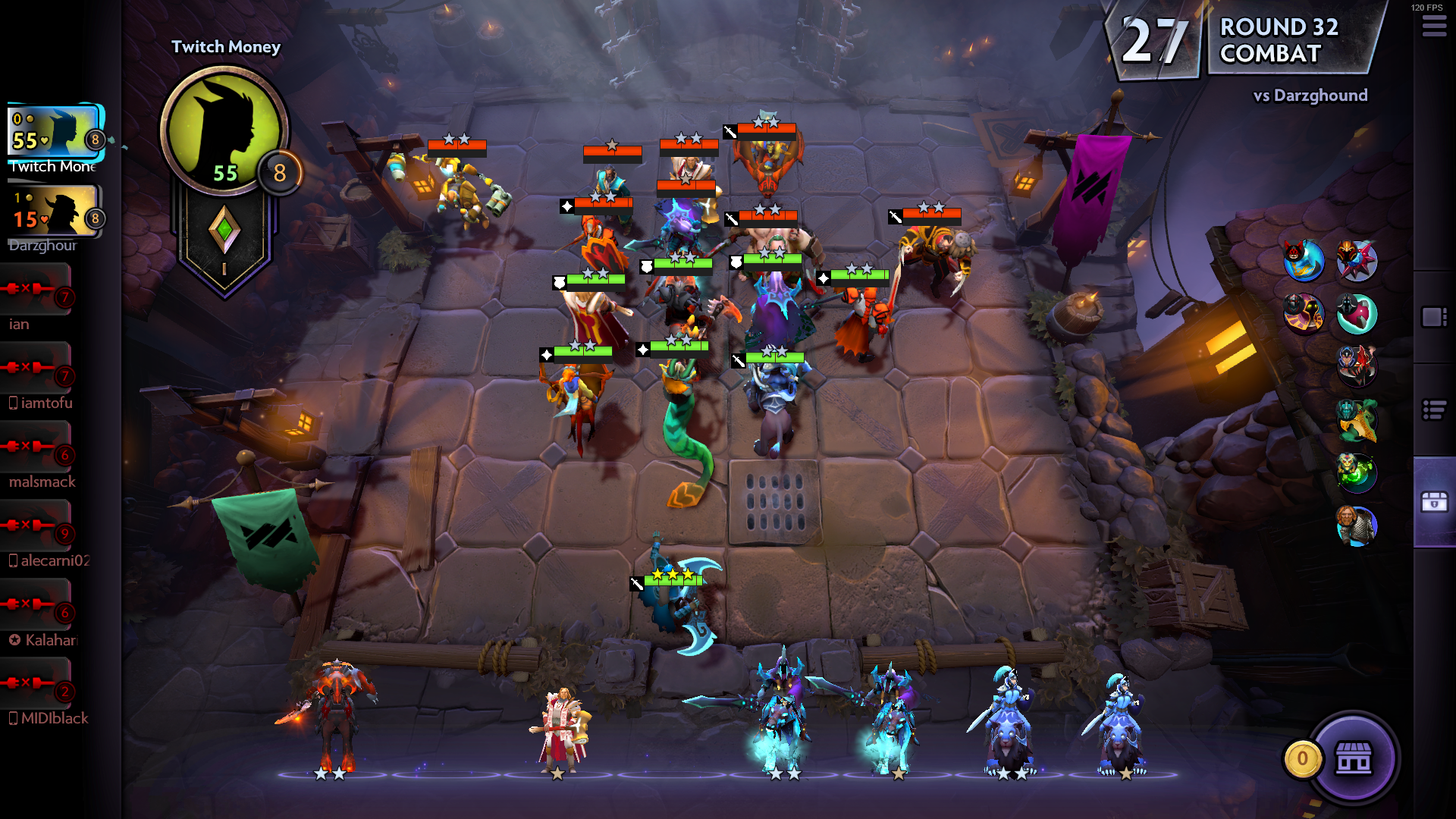 Valve has also added a twist to items in Dota Underlords. Not only does it have the largest variety of items available - totalling 65 - passive alliance buffs are also available, which provide immediate bonuses to your forces if they share an alliance with the item in question. You also get a choice of three items after a fight against computer-controlled monsters as opposed to the random drops present in the other three Auto battlers, lessening the chances of bad luck hindering your strength. Dota Underlords is free to play on Steam right now, and is currently in its beta season with additional features due to release in the next few months.
You can download it here .
Auto Chess
Created by the developers of the original Dota 2 mod, Auto Chess feels like a natural continuation from where Drodo Studio left off. Both games share a substantial amount of features; item combination, multiple items equippable to a single unit, candy you spend on a claw machine (more on that below), units with identical class / species bonuses, and a range of cute mascots to choose from. So, why choose Auto Chess over the original?
For one, Auto Chess is the only game with a season pass. Every player has access to the battle pass, which offers a range of rewards like free candy, emotes, avatars, and damage effects. Candy, which is the primary in-game currency earnt from the battle pass and quests, can be spent on the claw machine, which can win you anything ranging from a new skin for your arena to a legendary character. Between all four games, Auto Chess has the most variety when it comes down to cosmetics. So if customisation is something you value, you'll find your favourite here.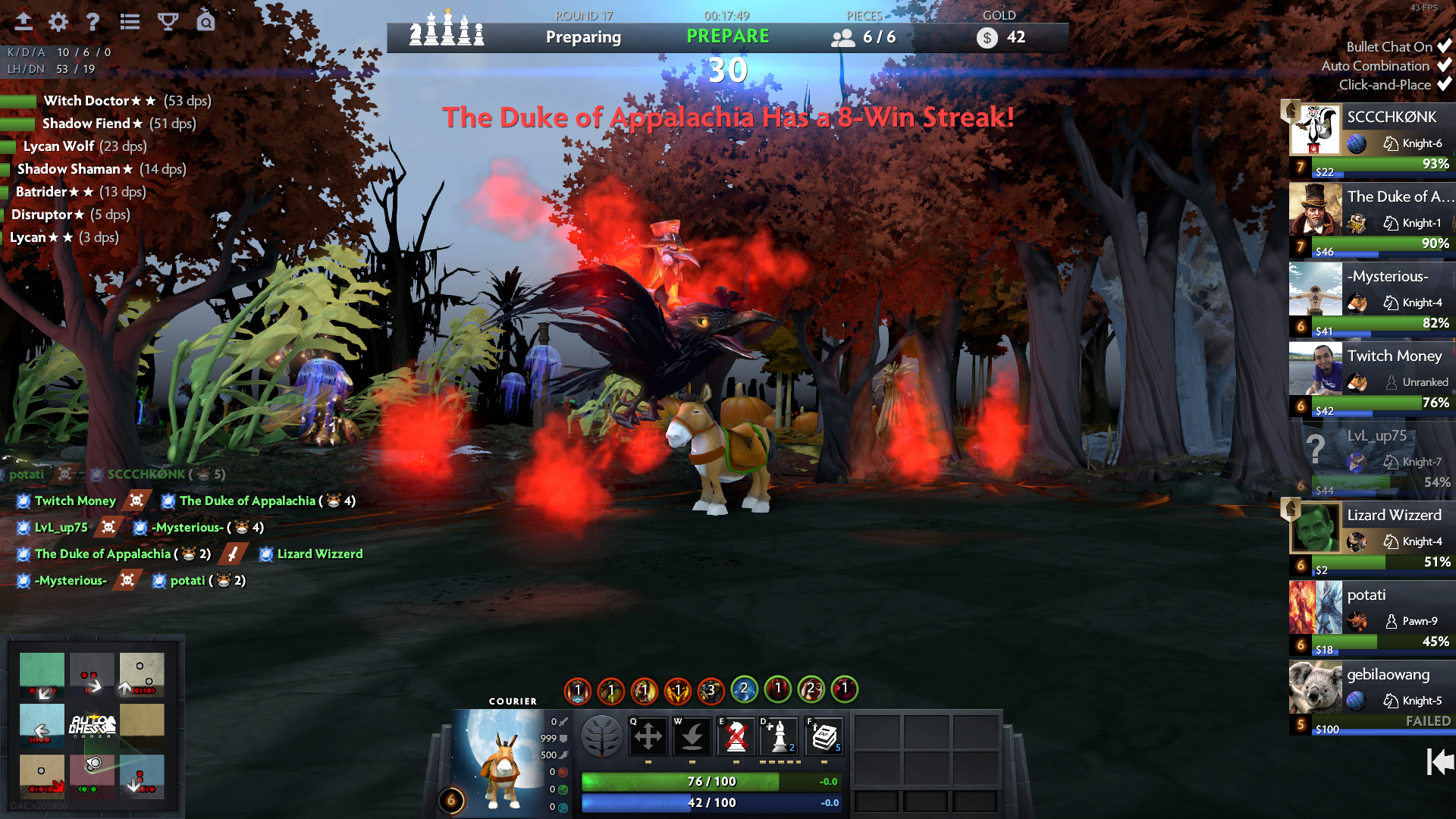 Auto Chess also contains a decent tutorial, making it another good place to start if you're looking for your first Auto Battler to get into. It's got a tad more going on complexity-wise than Dota Underlords, so if your confident you can get the hang of it with just a little bit of help this might be the one for you.
Auto Chess is only available on mobile devices right now, but will eventually come to the Epic Games store. If you're looking for an Auto Battler that's true to the original, you can download it now on the App Store.
Teamfight Tactics
Not to be outdone by Valve or Drodo, Riot Games' addition to the Auto Battler space comes in the form of Teamfight Tactics. Making use of the numerous items and champions available in hugely popular MOBA League of Legends, TfT currently has 49 champions split between 13 origins and 10 classes, alongside 44 items that can be found, crafted and bought during the game.
I mention bought due to TfT's largest addition to the established Auto Battler norm - the draft round. During the draft round, which takes place at the start of the game and on every third round henceforth, players choose from a selection of rotating champions with items pre-attached. These give you a solid foundation to build synergies at the start of each game, as well as provide opportunities to snatch a specific item or champion that you've been pining for. This, like the item selection in Dota Underlords, lessens the impact bad RNG has on your game, as one solid draft round can easily turn a struggling player into a dominant one.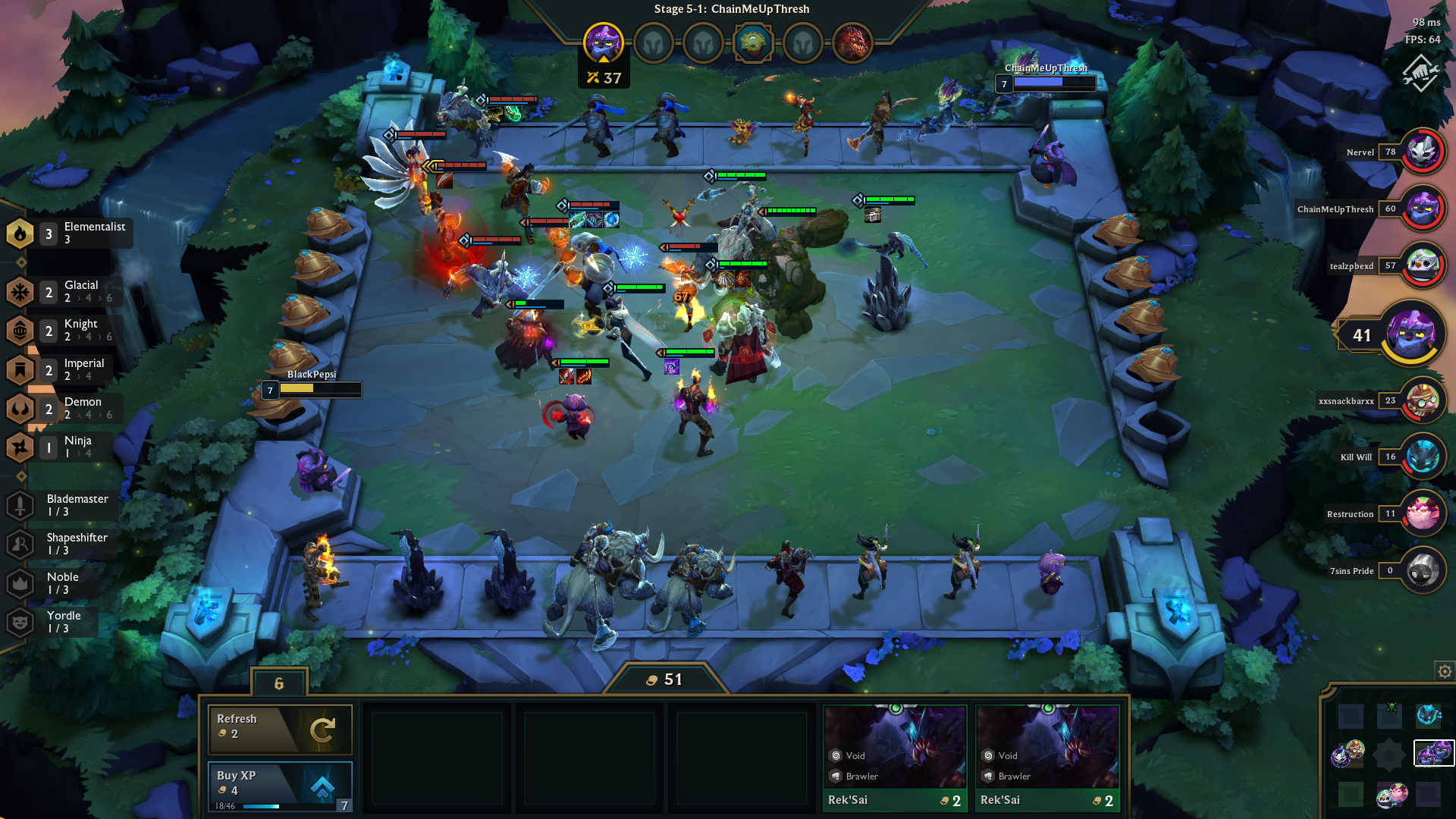 Unlike the other three Auto Battlers, Teamfight Tactics sadly lacks any form of ranking or progression as of right now, with the ranked mode coming with patch 9.14 sometime in early July. It does however contain Little Legends, which are controllable mascots players can use in-game like the mascots in Dota Auto Chess. However, on the League of Legends Public Beta Environment (PBE), the only way to obtain additional Legends is by spending Riot Points, so you'd better have your wallet at the ready.
Teamfight Tactics has just left the PBE, and is now an additional game mode within League of Legends. You can download League of Legends here .
There we have it, a quick rundown on all four Auto Battlers and the differences between them. It's an exciting time to be a part of the wider community for these games, so go ahead and try whichever one sounds like your cup of tea.
Will you support Eurogamer?
We want to make Eurogamer better, and that means better for our readers - not for algorithms. You can help! Become a supporter of Eurogamer and you can view the site completely ad-free, as well as gaining exclusive access to articles, podcasts and conversations that will bring you closer to the team, the stories, and the games we all love. Subscriptions start at £3.99 / $4.99 per month.