Watch: The achievements that took serious planning
Plus more from Outside Xbox.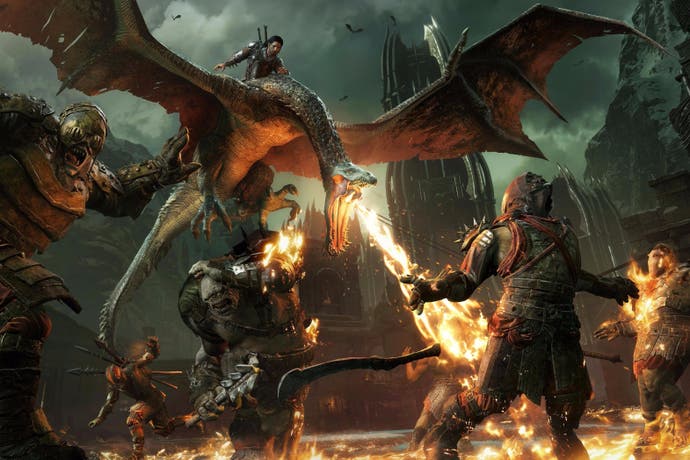 Plus more from Outside Xbox
Some achievements you can get in your sleep, just by resting your cheek on the controller. Others take the sort of meticulous organisation that's usually reserved for complex military operations, slingshotting a spacecraft around the moon or planning a wedding.
Whether they demand you play the game on specific dates or negotiate with a shady cartel of players who have locked out the top of the leaderboard, these achievements are the sort that require a great big pinboard covered in pictures and string just to keep track of your progress. That is going to look so incriminating if you are ever framed for murder.
The big news this week was the gameplay reveal for Middle-earth: Shadow of War, the sequel to Tolkien-based hit Shadow of Mordor that whisks us back to the world of epic fantasy battles, bitter personal vendettas and unpronounceable names.
The only downside is that anything Lord of the Rings-related instantly reminds us of Boromir actor Sean Bean, and the many, many times he has died in various works of fiction. Hit play below for some of Mr Bean's dyingest videogame moments in this week's Show.
Lastly this week, we revisit my favourite game of the last generation: Red Dead Redemption.
Due to a hard drive failure, my Red Dead Redemption save games are gone forever. No, do not cry for me, Eurogamers, even though it was a 100 percent complete save with the Bureau Uniform unlocked and everything, because it means I get to play it all again in anticipation of Red Dead Redemption 2. This time I've got Jane and Mike to keep me company through my redemptive quest in New Austin.
For more videos, visit us at outsidexbox.com or subscribe to our YouTube channel. See you there or back here in seven days.