Watch Friday's EGX Rezzed developer sessions here
Catch up on Total Warhammer 2! Sunless Skies! Digital Foundry!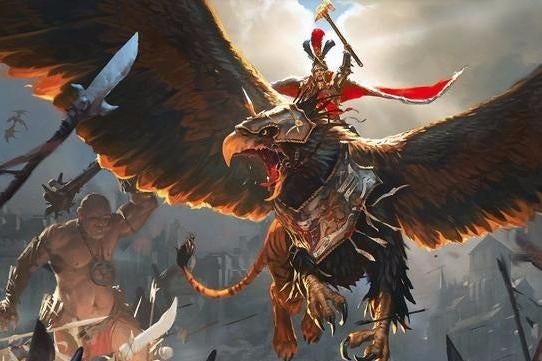 UPDATE: If you missed any of yesterday's sessions we've now added YouTube embeds of the full line-up so you can catch up on everything - including the announcement of Total War: Warhammer 2.
ORIGINAL STORY: Morning. Did you know that Ken Levine has an insatiable passion for Pizza Express dough balls? This might be the biggest takeaway for me personally from a fantastic day at EGX Rezzed yesterday.
There's another packed day of developer sessions at Rezzed today, and you can watch them all live on twitch.tv/egx or at the embed below. They'll be available on demand at the EGX YouTube channel later on - we'll repost this story with the embeds here tomorrow.
First up, at noon UK time today, our friends at Rock, Paper, Shotgun introduce an update on the ever-popular Cities: Skylines.
At 1pm, our very own Digital Foundry team - Tom Morgan, John Linneman and the blacksmith of the future himself, Richard Leadbetter - will be joining me in a panel discussion about the future of gaming tech.
At 2pm, RPS are back to introduce us to strategy game Steel Division: Normandy 44.
At 3pm, Eurogamer's top hipster chef Johnny Chiodini will be chatting with the lovely folk of Failbetter Games about Sunless Skies.
And at 4pm, the Creative Assembly will have some very big news about the future of Total War: Warhammer.
There's yet more to come on Saturday, with Dean Hall, Mafia 3 and Yooka-Laylee, so stay tuned.