Warhammer Underworlds Online is a faithful recreation of the great board game
Praise Sigmar.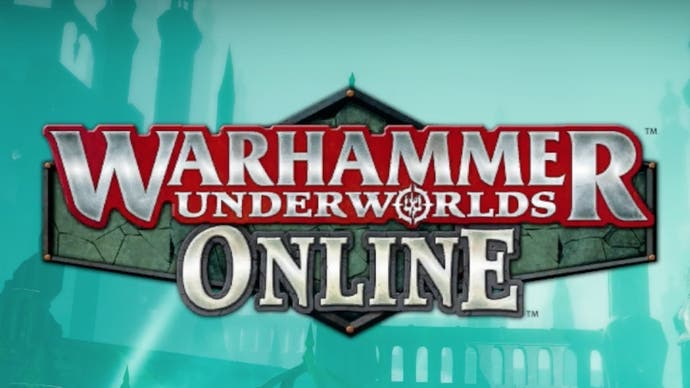 A new Warhammer video game dubbed Warhammer Underworlds: Online is in the works, as announced today by Steel Sky Productions.
The game, slated for early-access release this year, will be a faithful recreation of Games Workshop's Warhammer Underworlds series - an expanding board game of hex-based combat and deck building set in the Age of Sigmar universe (that's the fantasy one, not 40K).
In Underworlds, players field a small warband of characters from their chosen faction, then fight to score the most objectives (and earn the most glory points) over three short rounds. Objectives, interestingly, are kept secret until they are scored - players draw their own objectives from a deck they themselves have built. Players also have a hand of action cards, likewise drawn from a custom deck, making Underworlds as much a collectible card game as it is a strategic board game.
At the time of writing there are 14 warbands available for Warhammer: Underworlds (with more on the way), so there's plenty of scope for an online version to evolve. For now though, the game will be launching in early access with two playable factions - Magore's Fiends and Steelheart's Champions. Two more will be made available before release, with subsequent warbands arriving as paid DLC.
Exactly how new cards will be released is unclear at this point, although Underworlds: Online's creative director Neil Rennison did confirm to me via email that there will be no in-game currency or microtransactions to deal with. While remaining tight-lipped on the specifics, he did say "we're doing something a bit different to other CCG-style games, as we're not a CCG, and we're keen to give players as much choice as possible when they come to create their decks."
Eagle-eyed fans may have noticed that the inclusion of Magore's Fiends at launch deviates from the original warband release order seen in the tabletop version - this, according to Neil, is to offer a different game meta for existing players as the game progresses. Talking of the meta, Underworlds: Online will feature a ranked ladder system, so expect a lot of chatter online about the best decks to build for each faction.
We're promised more details on Warhammer: Underworlds Online on Steam and Discord in the next few weeks and there will also be a playable demo at this year's Warhammer Fest.