Warframe gets huge new PC update The War Within
UPDATE: Scheduled for PS4, Xbox One in December.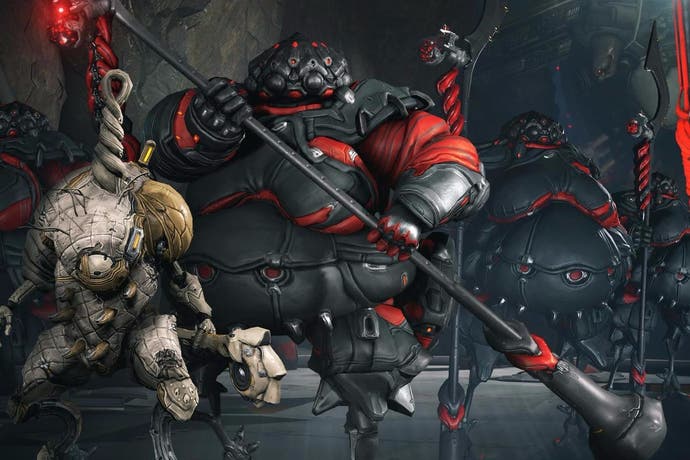 UPDATE 2ND DECEMBER: The War Within expansion will be released for PS4 and Xbox One this month, developer Digital Extremes announced last night. No specific date, sadly.
ORIGINAL STORY 13TH NOVEMBER: Warframe has just welcomed a huge update on PC called The War Within, adding a whole new chapter of content - and all the new enemies, weapons and armour that come with it - as well as an array of game improvements. It's a whopper.
"This chapter tells a story of your patience, our gratitude, and of course some wonderful evolution for the game," wrote developer Digital Extremes in an open letter. "We're introducing an awe inspiring and dangerous environment: the Kuva Fortress. We're pushing our engine technology to bring you graphic improvements. We're bringing you a story about your past.
"The War Within is also a reflection of lessons for us on how to feed, respect, and tame the growing animal that is Warframe. This update's name has outgrown itself and it represents something bigger. If you asked any of us 4 years ago what we expected to happen with this project, none of us would believe you if you showed us this day."
Warframe is a free-to-play, third-person shooter that launched in spring 2013 on PC, and PS4 and Xbox One after. We had a look at Warframe when it launched with PS4 that following autumn, and sadly it wasn't up to much. But developer Digital Extremes stuck at it and more than three years later Warframe continues to grow.
I can't find any official word on when The War Within will come to PS4 and Xbox One, but I'll try and find out.