Video: ABZÛ is a Journey under the sea
Darling, it's better down where it's wetter.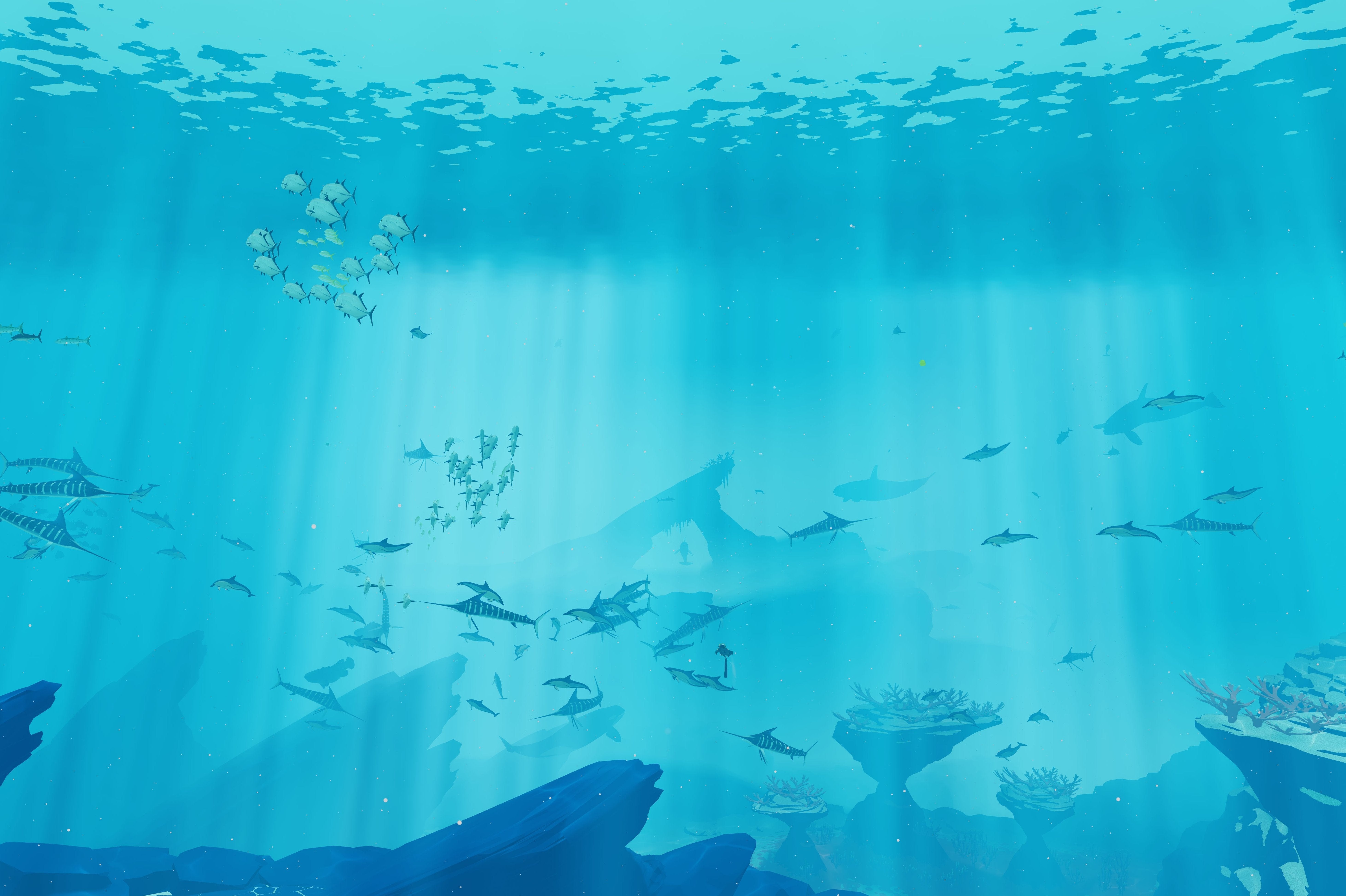 After all the announcements and big studio posturing to come out of this year's E3, my game of the show was a quiet little indie game I'd barely heard of before. On my last day at the show, I was ushered into a screening room tucked at the back of 505 Games' media room, far away from the show floor (and, appropriately, in room 505 of the LA Convention Centre). There, I put on a pair of headphones and all the noise and bluster and gunfire I'd been subjected to for the last three days just washed away.
ABZÛ is the debut game from new studio Giant Squid, formed by Matt Nava, who served as art director on thatgamecompany's Journey. Nava has also enlisted the help of Journey's Grammy-nominated composer Austin Wintory, and a small but perfectly formed team based in Santa Monica which includes other thatgamecompany alumni. Together, they're setting out to create an emotionally-driven experience that takes players deeper and deeper under the ocean in the role of a diver lost at sea and seeking her true past and purpose.
I could talk about how the studio has programmed for up to 10,000 fish to be on screen at once, and how these fish display the same schooling behaviour that guides real marine life, meaning they dart, dive and react based on what's around them. Or I could talk about how there's also an element of food chain simulation going on, with predators eating smaller fish and others grazing on corals and algae. But though one of ABZÛ's many strengths is its attention to detail and its obvious love of its real-life inspirations (Nava is an avid diver, and is able to list off every species of fish as he guides us through the demo), the whole feels much greater than the sum of its parts.