Virtual Console Roundup
Eternal Champions, Phantasy Star II, Street Gangs and Adventure Island.
Are things slowly picking up for the Virtual Console? After several agonising weeks of solitary releases, we've now had two weeks in a row offering two games apiece. Not exactly an extravagant feast, and a far cry from those giddy days of yore when Friday morning brought three or more new retro downloads, but at least it offers some sort of choice. Read on to see if these latest batches are worth your Wii Points...
Eternal Champions
Platform: Megadrive
Wii Points: 800
In Real Money: GBP 6 / EUR 8 (approx)
Gaming has always been a "me too" industry. Heck, the very early years were rife with blatant rip-off arcade cabinets, so it's hardly surprising that when someone hits on a winning formula, everyone else tries to snag a piece of the pie. Eternal Champions, then, was SEGA's attempt to ride the Street Fighter and Mortal Kombat wave.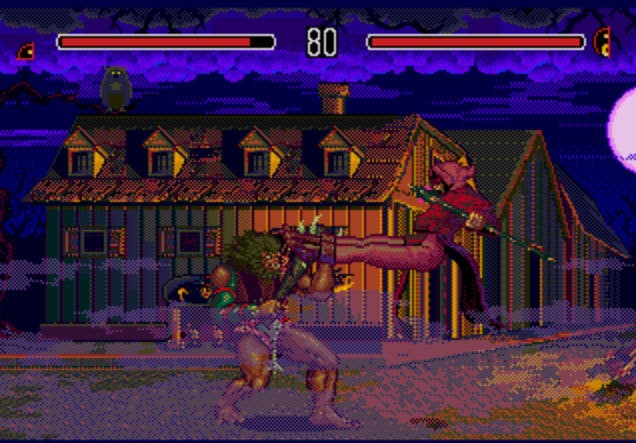 While the gameplay owes a clear debt to both Capcom and Midway, with combo-centric fighting and "overkill" fatality moves, the concept borrows more heavily from SNK's World Heroes (also available on the VC). Fighters are drawn from past, present and future, including a 1920s gangster, a 19th Century Russian acrobat, a genetic vampire, a robot kickboxer and a caveman called Slash. It's actually quite a fun mix, brought to life with a graphical style clearly influenced by the Marvel comics of the early '90s.
But there's no getting away from the fact that Eternal Champions is a copycat title, with little to recommend it that hasn't been borrowed from elsewhere. The special moves are easier to pull off than other fighting franchises, since the game opts for timed button presses over directional sweeps, but the overkills are no replacement for Mortal Kombat's fatalities, relying too heavily on hitting a precise piece of scenery at the right time.
It's all passable enough if you're a die-hard fighting game fan with flexible standards but, with a multitude of superior brawlers already available, Eternal Champions does little to justify its 800 point price tag.
6/10
Phantasy Star II
Platform: Megadrive
Wii Points: 800
In Real Money: GBP 6 / EUR 8 (approx)
Much as Eternal Champions is decent entertainment, provided you pretend that no other fighting games are available, so this early entry in SEGA's RPG series provides just above average amusement but pales alongside its rivals. While Eternal Champions strives to sit alongside Street Fighter and Mortal Kombat, so Phantasy Star tried to muscle into the picture in between Zelda and Final Fantasy.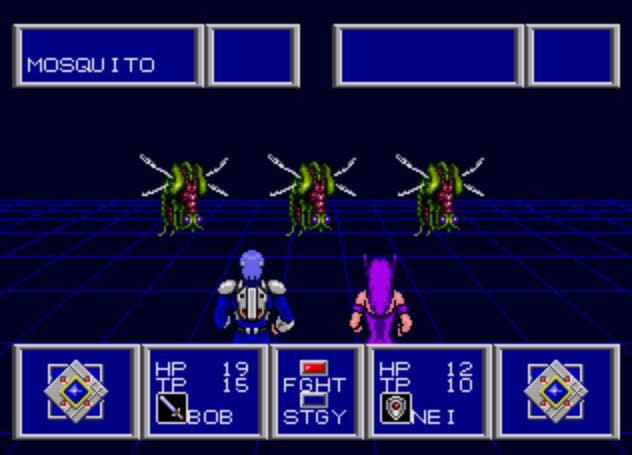 Story-wise, it's embarrassingly generic, opening with a nightmare-stricken hero who is swiftly handed the task of investigating the sudden appearance of monsters. Everything unfolds much as you'd expect, with the only notable point of difference being the sci-fi setting and a combat style that apes Square's turn-based strategy but in a clunkier way. Enemies are fairly uninspiring, which doesn't help make the random battles any more palatable.
With numerous Zelda games, from all eras, plus Paper Mario, Breath of Fire II and sundry other role players already on the VC, Phantasy Star can't help looking like a second, or even third, best option. Worthwhile for the rare few who have already worked their way through those superior titles, but missable for everyone else.
7/10