Valve's virtual reality headset is called Vive, made by HTC
SteamVR games available soon.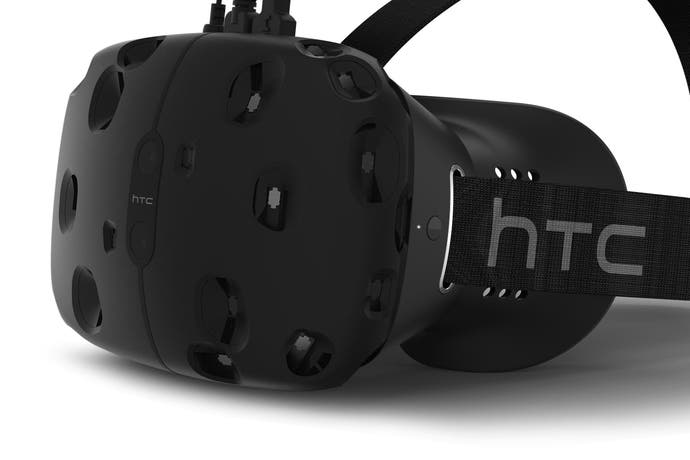 Valve has partnered with Taiwanese smartphone and tablet maker HTC to make its virtual reality headset.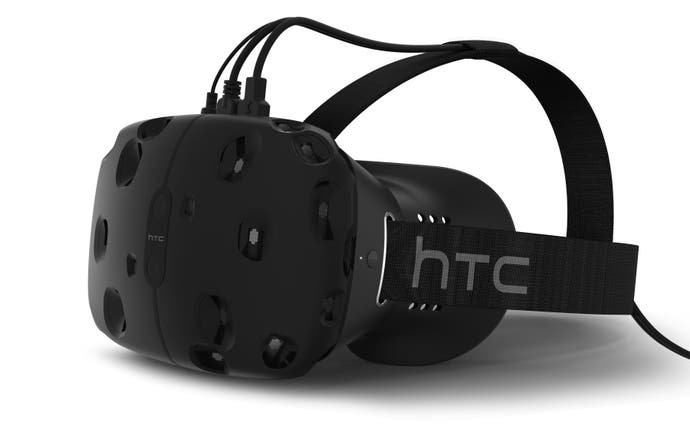 The Vive is manufactured by HTC and powered by Valve's SteamVR. A consumer version is due out "holiday 2015", so it'll probably beat rival VR headsets Oculus Rift and Morpheus to market. A developer version will be available in the spring.
HTC said that as the Vive is powered by SteamVR, plenty of games that use it will be available soon on Steam.
The Vive features a 1200 x 1080 pixel screen in front of each eye, with a refresh rate of 90 frames per second. HTC says it fills your field of vision in all directions, thus avoiding the jitter associated with other VR devices.
Also included is a gyrosensor, accelerometer, and laser position sensor that, according to HTC, combine to track the rotation of your head on both axes to an accuracy of 1/10th of a degree.
You can couple the headset with a pair of SteamVR base stations to track your physical location in spaces up to 15 feet by 15 feet. So, you'll be able to get up and walk around inside Half-Life - virtually. There's an audio jack on the side of the headset, into which you can plug headphones.
Elsewhere, you can use VR game controllers in each hand to virtually use objects and interact with the virtual world.
It's clear HTC has plans for the Vive that go beyond gaming, and it's already working with Google, HBO, Lionsgate and the National Palace Museum in Taiwan to build virtual reality experiences. But video game developers are also interested. Vertigo Games, Bossa, Fireproof and Dovetail are all involved.
The first Vive "game" is called Job Simulator, and it's developed by virtual reality specialist Owlchemy Labs. It looks like little more than a tech demo at this stage, that may or may not be fleshed out into a full release. A video of it in action is below.
This seems like an appropriate time to reveal that Valve's Chet Faliszek's talk at this months Rezzed 2015 game show is all about virtual reality. The official blurb:
"Chet Faliszek talks about what Valve has learned from working internally and with outside developers using SteamVR as we all look towards creating content for 2015 and beyond."
Expect more on Valve's virtual reality plans from this week's Game Developers Conference.