V-Rally 4 review - a 90s throwback that's too clumsy for its own good
Flicking the V.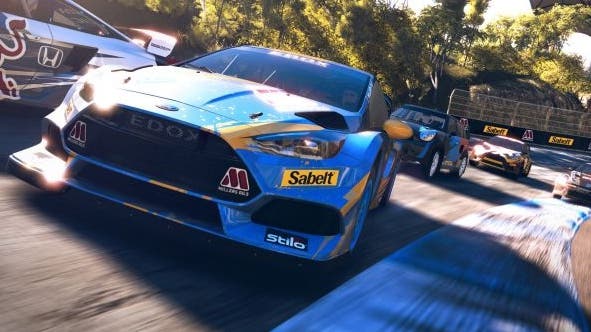 An unlikely revival that's spirited in its return to the genre's arcade roots, but that is uneven in its execution.
How long has it been since the last unabashed, bluntly straightforward and no frills arcade racer? So much time has passed it may as well have been 2002's V-Rally 3, the last instalment of a series that's getting an unlikely revival in this, the latest outing from Parisian racing specialists Kylotonn. V-Rally 4 is a nostalgia trip of a game - not least for some of its development team who worked on the original games - and one that harks back to a bygone, if not necessarily better, era.
And it's all a bit of a shock at first. V-Rally 4's cars are nervy little things, hopping about in your hands like Mexican jumping beans as they throw around their meagre weight. That skittishness, it turns out - and if you can remember as far back as the original V-Rally games I'm sure you don't need reminding - was always part of the original DNA, and it's preserved here, for better and for worse. There's a period of readjustment you'll have to endure, through which V-Rally 4 can feel every bit as challenging as more hardcore simulations such as Dirt Rally.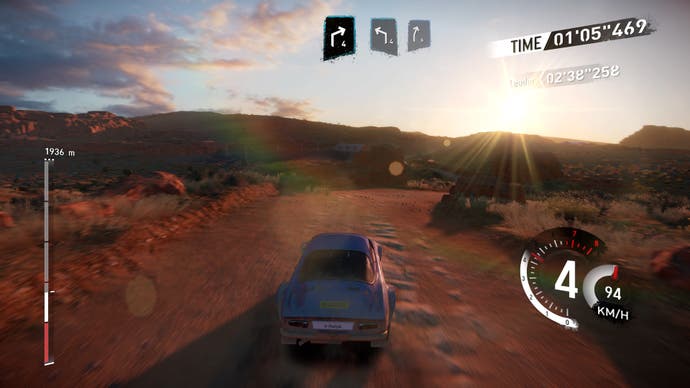 See through that - and it is worth it, just - and you've got a knowingly lightweight handling model that lets you dance these things around (and counterintuitive it might be if you're a veteran of the genre, but V-Rally 4 does seem to function a whole lot better when you're playing via one of the third-person chase cams, where it's all a bit more explicit that you're not supposed to take this thing too seriously). There's a generous enough window to operate in, when you find it, meaning that you shouldn't bemoan the lack of a rewind feature too heavily even on the longer stages.
And it's those stages where V-Rally 4 really excels. Maybe that shouldn't be too much of a surprise - this is the studio, after all, that's behind Isle of Man TT's splendid take on the 60.73km Snaefell Mountain Course in what I think still stands as the finest achievement in the driving genre this year - and the freedom from any official licence allows Kylotonn's level designers to really go to town here with a selection of outlandish backdrops. They're purely fictional, and all the better for it, with sun-kissed sojourns through Malaysian jungle that opens out into a beach-side sprawl, tours through the bowels of Monument Valley and a delirious ascent up the heights of Tianmen Mountain. V-Rally 4 is never really the best looking of racers, but it doesn't skimp on spectacle.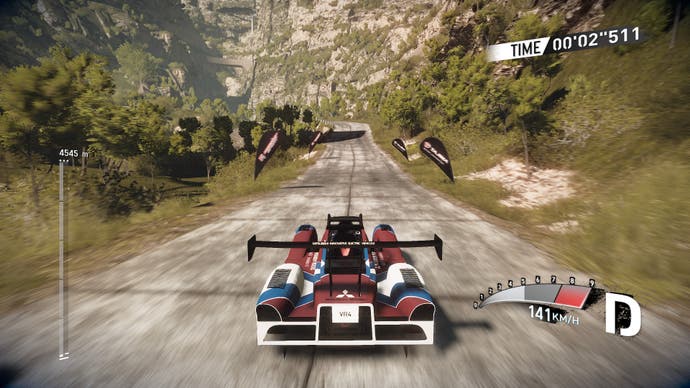 It doesn't skimp on disciplines either, although some fare much better than others. Point-to-point rally stages are the backbone, and where V-Rally 4 is at its best with shortcomings blighting most other modes. The AI's not up to the task for rallycross, the handling doesn't quite seem to stretch to the requirements of the gymkhana stunt courses and the hillclimbs fall completely flat thanks to the overly point handling that's clearly geared towards straight-up drifting. Whip all that together and it's hard not to come to the conclusion that this is a thin spin on Codemasters' Dirt, delivered with a handful of dimes.
The career mode doesn't help matters, and it's mostly dreadful, a flat and convoluted mess of sponsor acquisition, team building and events that randomly pop up without a clear thread ever pulling them together. It's a dreary slog, made next to unbearable by a chaos of menus and deadening repetition of the one song that Kylotonn's licensing budget could stretch to (and I'm sad to report that it is not, by any stretch of the imagination, a banger), and you're left wondering why this structure remains a mainstay of b-tier racing games. I'd love to report that it's better online, but an eccentric and unreliable lobby system doesn't really help matters.
And yet despite that - despite the eccentric handling, the slim car list that offers little by way of customisation, the poorly thought through career mode, the lumpy melange of modes - I've got a real soft spot for V-Rally 4. It's unashamedly old-school, told with a spring in its step and with glimpses of the unhinged beauty and spectacle that made the racing genre shine back in its 90s heyday. V-Rally 4 is a throwback in more ways than one - just be warned that the past really was a different place, and this particular nostalgia trip can provide an awfully bumpy ride.