UK Charts: Doom III still on top, Athens 2004 takes silver
Activision racks up seven consecutive weeks at number one.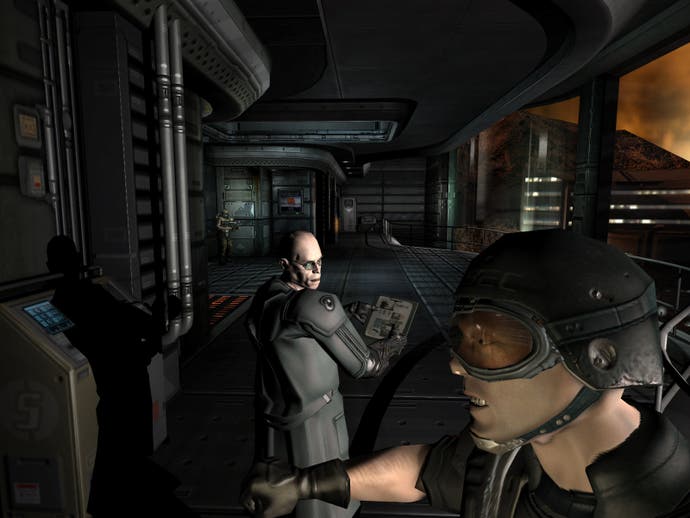 id Software's PC first-person shooter Doom III is still at number one in the UK this week, despite a strong challenge for the top from Sony's Athens 2004, which climbs one place to number two on the back of a 55 per cent sales increase.
The continued strong sales of Doom III means that the long-awaited title has now had a fortnight at the top of the chart, but also means that publisher Activision has had a title in the number one spot for seven consecutive weeks, with Spider-Man 2 holding the position before Doom III was launched.
Spider-Man 2 actually drops a place this week, swapping over with Athens 2004 and ending up at number three, just ahead of the week's only new release, Ubisoft's latest Xbox title in the Tom Clancy franchise, Rainbow Six 3: Black Arrow, which comes in at number four.
Elsewhere in the entertainment software chart, Konami's Yu-Gi-Oh! Reshef of Destruction is the only other new entry - it was originally released two weeks ago, and appears this week at number 20.
EA's titles continue to perform strongly due to the new budget pricing being applied to many of its biggest Christmas releases from last year, with Need for Speed: Underground and FIFA 2004 both making it into the top ten. Hovering between No.10 and No.15 are The Sims: Bustin' Out, Lord of the Rings - Return of the King, Medal of Honor Rising Sun, and Harry Potter and the Prisoner of Azkaban.
Less impressive is the performance of one of the firm's hopes for the summer - Catwoman is still creeping up the charts, but going from number 17 to number 16 in its third week on release is no great shakes for a title from the market leading publisher. EA can't be blamed for the fact that the movie has tanked, of course, but the panning the game has received from reviewers won't have helped either.
Next week will see the launch of Sega's Headhunter: Redemption on Xbox and PS2, along with Microsoft's Sudeki, the Climax-developed RPG title for the Xbox - both of which ought to dent the chart in some form. Also rolling out are Jaleco's World Championship Pool 2004 (Xbox, PS2, GC, PC) and JoWooD's Crusader Kings (PC).