UK Charts: Doom 3 scores first 2004 No.1 for PC platform
Another instant hit gives Activision six weeks in a row at the top.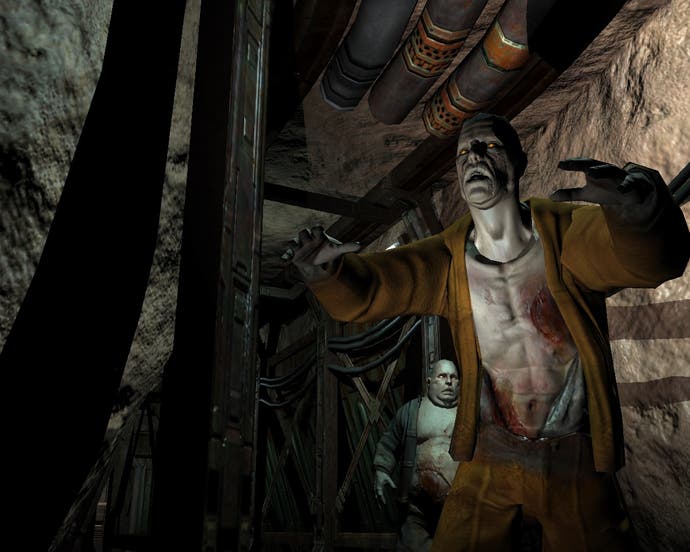 id Software's Doom 3 has stormed to the top of the UK software chart in its first week on sale, racking up stronger first-week sales than former incumbent Spider-Man 2 and becoming the first PC game to take the top spot in 2004.
The Activision-published title knocked the publisher's own Spider-Man 2 off the top spot after five weeks, meaning that the company - which became the market share leader in the UK games market for the first time in July - has now held the number one position for six weeks.
As well as being the first PC exclusive title to reach the number one spot this year - in fact, the last one was Championship Manager 4, way back in early 2003 - Doom 3's sales mean that it's the fifth fastest selling PC game of all time in the UK, based on launch week figures.
The other big new release of the week is Vivendi's critically acclaimed - and Xbox exclusive - movie license Chronicles of Riddick: Escape from Butcher Bay, which comes in at number five in the all-formats chart, and number one on the Xbox chart.
The rest of the top ten sees a bit of a reshuffle as the start of the Olympics drives Sony's Athens 2004 up two places to number three, while Atari's Driv3r slips to number four from last week's number two. Shrek 2 drops from number four to number seven - but two more titles rise a place apiece, with Formula 1 '04 up to number eight, and The Sims: Bustin' Out up to number ten.
The only other new title in the top 40 is EA's Catwoman, which slinks in at number 17 in its second week on release, having failed to chart in the first week, while the highest climber in the chart is none other than Play It's America's 10 Most Wanted, which rises 11 places to number 11 - perilously close to actually entering the top 10.
Next week is unlikely to see any change at the top, as Doom 3 continues to give PC gamers a thrilling taste of Hell (much as the British weather has been striving to do over the last couple of weeks). The challengers this Friday are Argonaut's Powerdrome on PS2 and Xbox, which is published by Evolved Games, and more importantly, Ubi Soft's Rainbow Six: Black Arrow on Xbox, which should sit well with the many Tom Clancy fans on that platform, although it's still unlikely to trouble the top three.