Ubisoft pulls Black Lives Matter raised fist from new Tom Clancy game following backlash
Admits it was "insensitive and harmful".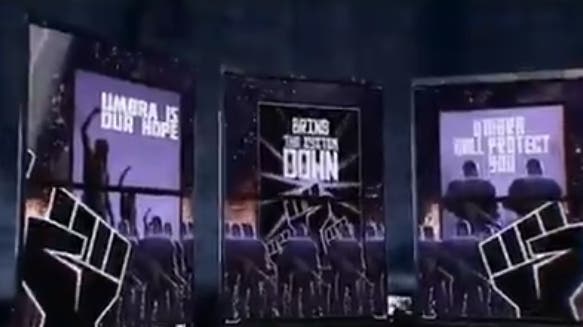 Ubisoft has promised to pull an image used in a Tom Clancy video game after it was accused of promoting alt-right Black Lives Matter conspiracy theories.
Ubisoft came under fire this weekend for its use of the "raised fist" image in the intro video for Tom Clancy's Elite Squad, a kind of Tom Clancy all-stars action RPG for mobile devices drenched in a Fortnite-style graphics style. It's developed by Owlient, the Paris-based studio behind horse breeding games.
The intro video depicts a society in civil unrest. A group called UMBRA, "a faceless organisation that wants to build a new world order," is said to be organising deadly terrorist attacks to generate even more chaos and weaken governments "at the cost of many innocent lives". UMBRA uses the raised fist as its symbol.
The intro video has been roundly criticised on social media for tapping into real-world, alt-right Black Lives Matter conspiracy theories in the creation of the game's enemy organisation. One of the game's narrative designers took to Twitter to express anger about the use of the raised fist, saying they were under the impression UMBRA were supposed to be a James Bond-esque villain organisation, "not something that looks like what the Q conspiracy people think is happening."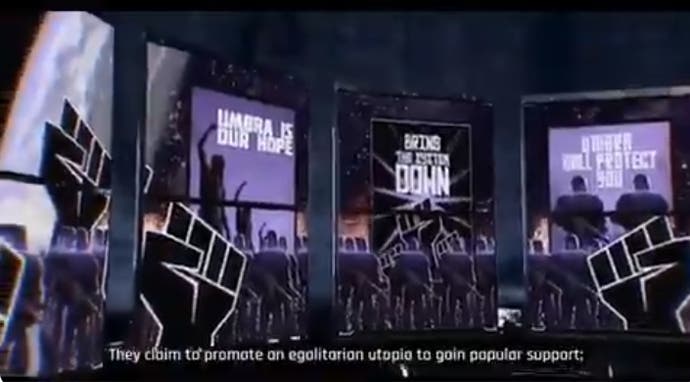 A Ubisoft representative took to YouTube to say the raised fist logo was chosen "because it is a universal symbol of resistance", and to insist "any resemblance to images associated with the Black Lives Matter movement is coincidental".
"Tom Clancy's Elite Squad is a work of fiction and does not portray any real world events," Ubisoft said. "However, we have listened to players who have pointed out similarities, and to avoid any confusion we have decided to modify the trailer in the next update."
Ubisoft also issued a statement on Twitter apologising for the inclusion of the raised fist.
"Imagery that appeared in the opening video sequence of Tom Clancy's Elite Squad featuring a raised fist was insensitive and harmful in both its inclusion and how it was portrayed," Ubisoft said.
"We have listened to and appreciate the players and the broader community who have pointed it out and we apologise.
"The raised fist imagery will be removed in the next title update this Tuesday, 1st September on Android and as soon as possible on iOS."
The backlash comes amid ongoing protests around police brutality and racism on the streets of America following the police killing of George Floyd in Minneapolis in May.