Toy train set builder Tracks is now even more adorable, thanks to its new farm yard update
Also includes a working whistle!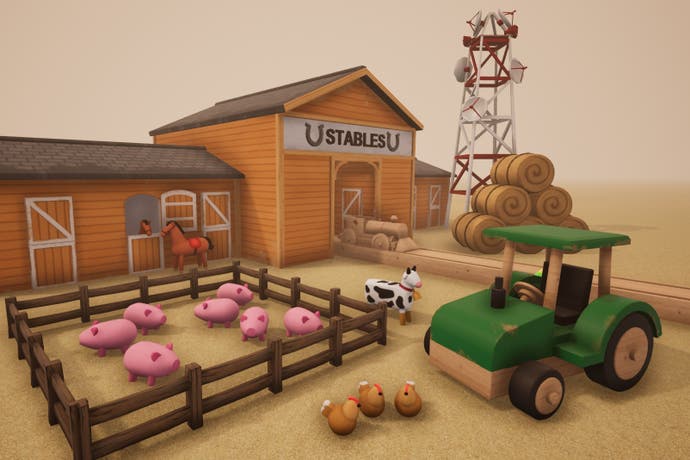 Delightfully wholesome toy train set simulator Tracks has just received a big new update, adding farm animals and, perhaps more importantly, a working train whistle.
Tracks, for the uninitiated, is a genteel, locomotive-themed sandbox experience inspired by Brio's iconic wooden train sets.
In its current Steam early access guise, Tracks is mostly focussed around the simple pleasures of laying down track and then theming it up using the game's steadily expanding array of beautifully designed props. It's an absolutely lovely looking thing too, making it a wonderfully pleasing, and surprisingly relaxing, way to while away some time.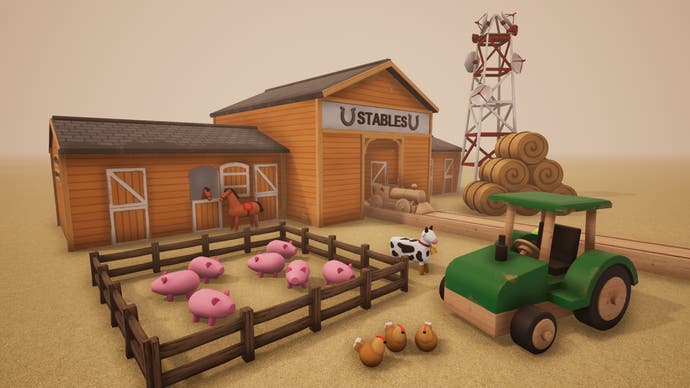 Tracks' latest update adds an variety of new objects to play around with, including farm animals, new buildings, and cabin toys to use while chugging around the track in first-person.
On the farm front, there are adorable cows, hens, pigs, horses, and chickens (although, inexplicably, no sheep), as well as stables, haystacks, and even a tractor. Moving away from Tracks' foray into agricultural theming, there are a handful other props including a hedge, flower pot, painted egg, and radio tower.
The update also introduces the train whistle, described as "the first of many different interactive trinkets for your train cabin". You can hear its delightful toot in the new video above.
Tracks - The Train Set Game (to give it its full name) has received a steady procession of updates since it launched in Steam early access last September - including a gorgeous nighttime mode and a snowy Christmas expansion. You can pick it up for an entirely reasonable £6.99.