Adorable toy train set builder Tracks is getting a wonderfully festive Winter update tomorrow
Snow on the line.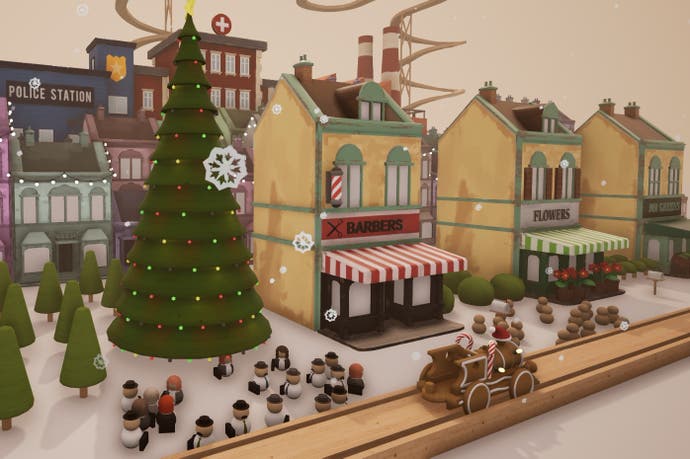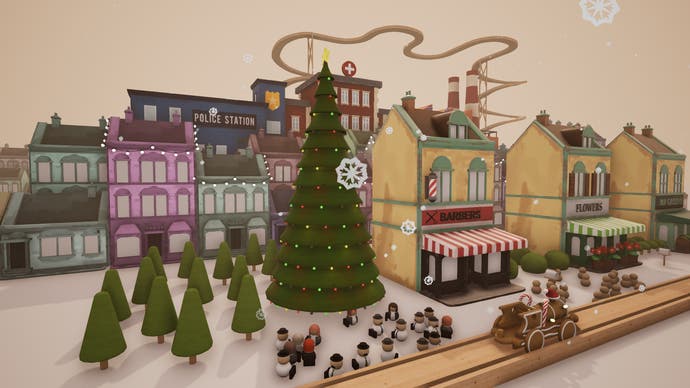 Tracks, the wonderful toy train set builder from developer Whoop Group is getting a big free Christmassy update tomorrow.
Tracks is one of the unheralded gems of 2017 as far as I'm concerned; it's a simple-to-use, but gloriously engaging construction game based on the classic wooden Brio train sets.
Truthfully, it doesn't get much more complex that simply plopping down tracks, decorating them with intricately designed scenery, then watching your train go about its unhurried business, but it's a wonderfully relaxing way to tinker away some time.
Tracks released on Steam early access back in September and has already seen notable expansion. A recent nighttime update, for instance, sought to bring a touch more life to your tiny creations with fireworks, musical bells, and all manner of twinkling lights.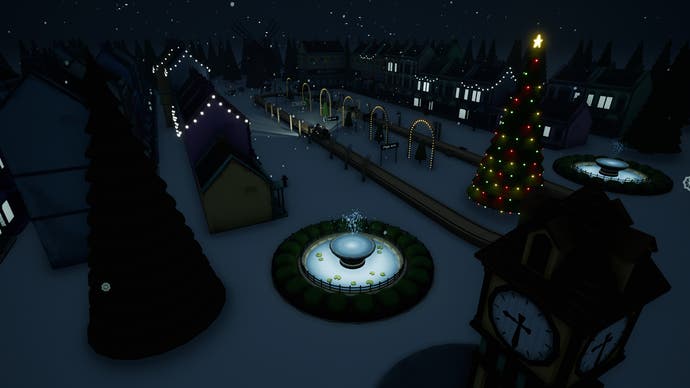 Tracks' free new Winter update is unsurprisingly focussed on festive additions, and includes the likes of a gingerbread train, snow and fog, coloured lighting, Christmas trees, street lamps, illuminated archways, igloos, and even a selection of quaint village shopfronts. There's also a new background bedroom environment complete with a bunkbed.
Tracks is currently available on Steam early access for £6.99, and its winter update is due to arrive tomorrow, December 15th, at 5pm GMT/9am PST. A new soundtrack, featuring Tracks' 13 glorious mellow piano accompaniments, is set for release at the same time.