The sound of Death Stranding and how Hideo Kojima selects the music for his games
The Best Is Yet To Come.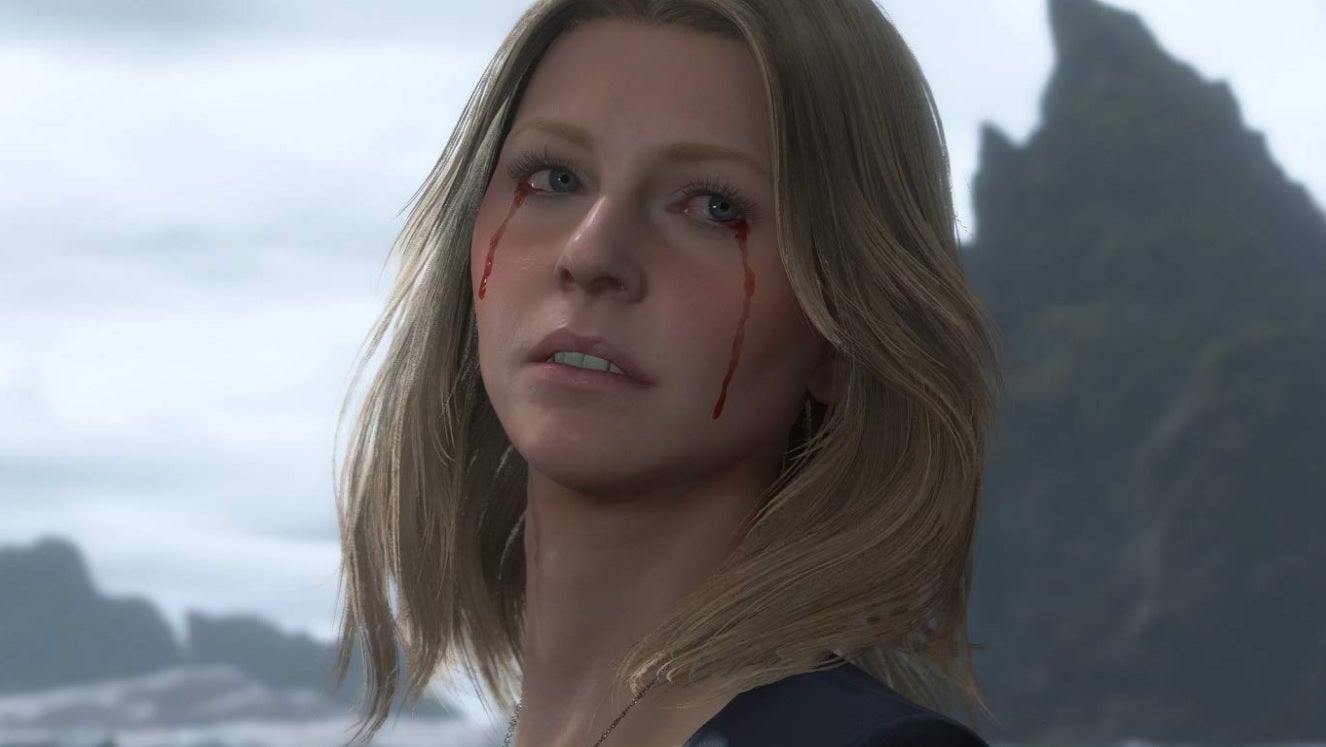 Metal Gear Solid creator Hideo Kojima has always been open about his interest in media outside games, claiming to be 70 per cent movies and regularly expressing his love for bands like Chvrches, Apocalyptica, and Silent Poets. However, when it comes to implementing music into his games, his tastes sometimes border on the esoteric.
Death Stranding is no exception. Although its denouement is accompanied by a powerful performance from aforementioned Glaswegian synth-pop band Chvrches, its key narrative moments are complemented by tracks from Ryan Karazija's ambient Icelandic Low Roar project, which was written and recorded after the Californian singer moved to Reykjavik.
"I try to be connected to the actors, film directors, authors, artists, and musicians I personally like," Kojima tells Eurogamer. "The way I select the music or artists is based on trust I establish with them. The natural connection (strand) I have with these people makes it possible to work together."
Meanwhile, Karazija tells me about the first time he met Kojima, where they sat down together and ate at a fancy restaurant in Los Angeles. "You had to have a membership," he tells me. "I had just driven down to Los Angeles in a ripped-up t-shirt. Me and Hideo were the only ones in t-shirts because it wasn't our thing."
Kojima discovered Low Roar by chance while shopping in Iceland. Apparently he heard a song playing on the radio and immediately decided to buy the CD. According to Karazija, he listened to it the whole way home to Japan. "And then I got a call from Sony," he adds.
This makes sense: Kojima says the environmental image captured by Death Stranding is tied to Iceland. "It has an image of a newly born earth," he explains. "I thought Low Roar's music would match this harsh but beautiful and pure environmental setting. I also felt somewhat of a connection to Low Roar and the game, the matching of Low Roar's acoustic but digital futuristic sound and the concept of Death Stranding."
It works incredibly well. During key missions, a Low Roar track usually plays as you begin to close in on your destination. On some of these "needle drops", when the track comes in the camera pulls back so Sam looks tiny on the landscape, and some of the HUD is removed.
Although this might seem fairly standard, even basic, it's important to remember Death Stranding is founded upon half-hour treks where you're completely alone. The subtle musical accompaniment and camera shift succeeds in lifting you out of this melancholy state of flow, transforming the mundane act of balancing the left and right triggers into something special. These musical cues become an integral part of the experience, nailing the moment often witnessed in cinema where a song kicks in and strikes a chord, except instead of doing it as a climactic structure on a single occasion, it becomes a refrain throughout the entire game. "There is a new method in the game when the music plays, where the camera changes flawlessly according to the player's situation," Kojima explains. "Players will feel like they are watching a movie (or a TV drama) when playing the game."
Although the process of incorporating Low Roar tracks into Death Stranding was stretched out over quite some time, Karazija stresses it was actually relatively simple. Low Roar's self-titled debut album was released back in November 2011, so it was mostly a matter of incorporating songs that already existed into the game in a way that seemed organic and meaningful.
This isn't the first time Kojima has commissioned an artist based on the fact he was enamoured of their work at the time, however. On the contrary, this idea permeates his entire oeuvre.
For example, the song that plays at the end of the first Metal Gear Solid game, The Best Is Yet To Come, was sung as Gaeilge (in Irish). This was an especially curious decision given such a small percentage of people in Ireland speak Irish on a daily basis (1.5 per cent in 2016, according to a census.)
"I was interested in Celtic music at the time," Kojima explains. "When I finished building the concept of the game, Celtic music became famous as it was used in the movie Titanic.
"MGS's setting was in the US, but it was not in NY or LA. [It was] in the frigid land of Alaska. Also, the characters that appeared were from all races and ethnic groups, including Snake. Therefore, I did not want to use normal popular music in English." And thus the decision was made to record the song in Irish.
Aoife Ni Fhearraigh, the singer who actually performed The Best Is Yet To Come, tells me the song was originally offered to her friend, fellow Irish musician Moya Brennan. "She wasn't available, so I was approached," she explains. "I was delighted to work on it."
Ni Fhearraigh comes from the Gaeltacht (Irish-speaking region) area of Gweedore in Co. Donegal, and grew up alongside the likes of Brennan, Enya, and Celtic band Clannad - who, speaking of Titanic, apparently influenced James Horner's illustrious score. "We're all from the same parish," Ni Fhearraigh tells me. Growing up in Gweedore, she entered singing competitions as a child and always sung in Irish, before eventually going on to record entire albums as Gaeilge.
The Best Is Yet To Come was recorded in a studio in Dublin, according to Ni Fhearraigh. The studio was teeming with people that day, all working towards finishing the project in a single session. "It was [even] translated on the day," she continues. "I remember going through words with Bláthnaid Ní Chofaigh (a presenter for Irish broadcasting station RTE), because the Donegal dialect would be different to the standard dialect, or Kerry, or Connemara. I tried to keep it neutral rather than [sing in] Donegal Irish."
This is more significant than non-Irish speakers might realise. I grew up in Dublin, and although my Irish is relatively good, I can barely understand a word in other dialects. The Gaeilge exam in our Leaving Cert - the equivalent of A-Levels - features a listening comprehension called the "cluastuiscint" and every year Dublin students dread the Donegal and Kerry speakers. Not because the dialects sound unappealing - in fact, they're usually much nicer than our boring Dub Irish - but because they are radically distinctive. The neutral dialect heard in The Best Is Yet To Come is just a bit slower, and more pronounced, perfectly suiting the sombre mood of the song.
Although Ni Fhearraigh never played Metal Gear Solid, a variety of people contacted her after hearing the song for the first time. To this day she still gets emails from fans. "It opened doors to audiences that probably would never have heard my singing," she explains.
Because The Best Is Yet To Come plays at the end of Metal Gear Solid, it carries a significant amount of emotional weight, which is something Kojima consciously considers when choosing which track to accompany the denouement. "When the players are watching the end credits, they are not watching the letters on the black screen, but what's behind [it]," he explains. "[They are] ruminating [on] the experience he or she had. The melody, the lyrics, the sounds and tone, the vocals. All of the pieces in the game that the player experienced come together in the end, and sink in their heart."
Kojima also mentions he made sure Death Stranding's ending wasn't too dark, as he wanted the accompanying music to beget optimism and hope. "Listening to the wonderful song at the end, players should cry but feel cheerful," he says.
Hideo Kojima has developed some of the most commercially successful and critically acclaimed games in history, but his process for selecting the music to go with them is deeply personal and, at times, totally at odds with what should work. In contrast to Gears 5 kitting its trailer out with Head Like A Hole by Nine Inch Nails, or Call of Duty pairing its promo with Metallica's Enter Sandman, Kojima tends to go for whatever music he's listening to at the time, whether that be contemporary synth-pop, Icelandic ambient folk, or, in some cases, Celtic ballads sung entirely in Irish.
Additional reporting by Wesley Yin-Poole.