The 50 most exciting games of 2018
Future perfect.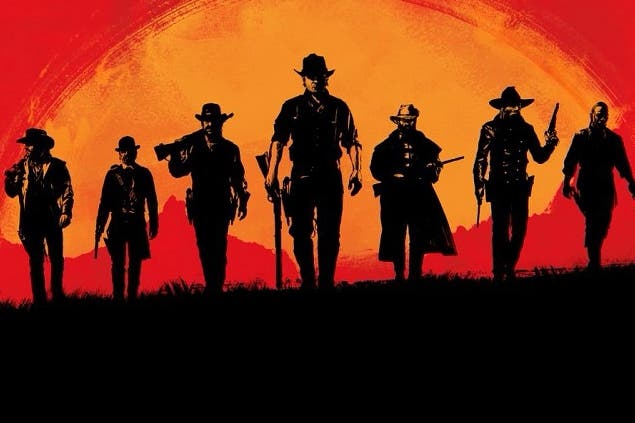 2017 was a hell of a year for video games; can 2018 top it? We've combed our calendars for what we think are the most promising, or at least the most interesting, prospects due out this year - that we know about. Most of these games have been announced for 2018; some have no release date but we think stand a good chance of making it out before year's end. And of course, there are bound to be many great games out this year that we don't know about yet. With those caveats in mind, and in rough order of expected release date, here's what we're looking forward to this year.
The Inpatient
Release date: 24th January
Platforms: PS4
The Until Dawn universe expands with what promises to be a wonderfully schlocky tale of terror and amnesia in a creepy medical facility. And it's headed to VR too.
Monster Hunter World
Release date: 26th January
Platforms: PS4 and Xbox One (PC later)
Despite huge success on portables in Japan, this series has been a perennial nearly man since it broke online gaming ground on PS2. As arcane as it can be, there's something so innately appealing about the co-op dinosaur-hunting concept that the dream of a global hit never quite died. Monster Hunter World sees Capcom put its biggest push yet behind it; the art has scaled up beautifully to home consoles and the changes are smart. If there was ever a time to get on board, this is it.
Dragon Ball FighterZ
Release date: 26th January
Platforms: PS4, Xbox One, PC
Anime spin-offs are not usually our thing here at Eurogamer, but this a fresh take on Dragon Ball - a head-to-head competitive fighting game with a rarefied pedigree (developer Arc System Works makes the Guilty Gear and BlazBlue series) and absolutely eye-scorching visuals.
Shadow of the Colossus
Release date: 6th February
Platforms: PS4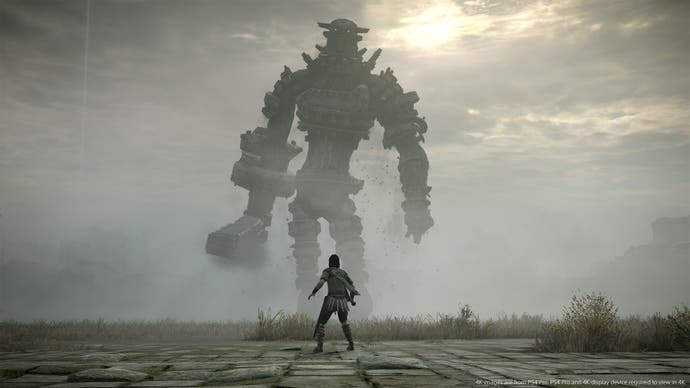 Maybe every generation is going to see a re-issue of this, in the hope that those strange, melancholic beasts can now be rendered adequately by the current hardware. This time we're getting something a bit more ambitious than a remaster, of course - not that anybody needs much of an excuse to return to this stark, haunted world.
Kingdom Come: Deliverance
Release date: 13th February
Platforms: PS4, Xbox One, PC
This no-fantasy, historical role-playing game has been gathering steam for years, and finally it's nearly here. Will the nerdy approach to Bohemian medieval realism really give the game enough chutzpah to spark an RPG revolution? Could Czech developer Warhorse be riding the wave of change? That's up for debate. But whatever Kingdom Come turns out to be, it's at least unique, and in the RPG world that counts for a lot.
Sea of Thieves
Release date: 20th March
Platforms: Xbox One, PC
Wayward and strange, it's hard not to want Sea of Thieves to survive. But is the world ready for a freeform multiplayer pirate sandbox that hinges on genuine teamwork? Are we prepared for the reality of Eve Online spread across the briny deep? Hopefully Microsoft is.
A Way Out
Release date: 23rd March
Platforms: PS4, Xbox One, PC
There's a lot that's interesting about this game from Brothers director Josef Fares: it's a story-driven game designed for two players, and a game designed around a split-screen view, which opens up a lot of interesting visual opportunities. Also, it's a prison breakout tale - an underused scenario in games, ripe with possibilities.
Far Cry 5
Release date: 27th March
Platforms: PS4, Xbox One, PC
A militaristic doomsday cult's in the frame this time, as Far Cry takes to Montana for more open-world shenanigans. There is a feeling by now that a series that likes to flirt with having something to say should not be quite so craven when it comes to taking a position on the subjects it entangles itself with - but the layer of up-market thought is generally the thinnest of glazes on top of rollicking adventures that are mainly concerned with the many ways that local wildlife can improve a perfectly good shoot-out.
Warhammer: Vermintide 2
Release date: Q1 2018
Platforms: PS4, Xbox One, PC
A pretty straightforward proposition, this: a "more and bigger" sequel to the Left 4 Dead-style co-op action game set in the dark End Times of the Warhammer universe. But we couldn't get enough of the first and expect that trend to continue.
God of War
Release date: Q1 2018
Platforms: PS4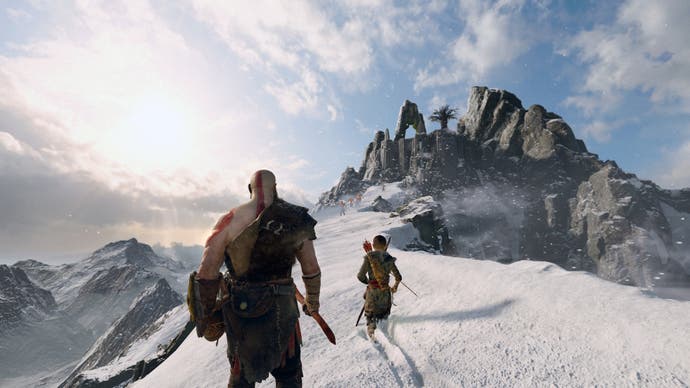 Amazingly, Sony Santa Moncia has yet to release a fully internally developed game for PlayStation 4. This Norse reboot of its mythological action series will be the first, and while it seems a little low-key compared to the full-blooded lust and rage of the Greek-inspired games, you shouldn't underestimate the studio's slick facility with this genre. Also - it's a cinematic action game that doesn't feature a single camera cut.
Laser League
Release date: Early 2018
Platforms: PC
OlliOlli makers Roll7 are behind this sharp, simply conceived and very tense multiplayer game in which teams set up moving laser walls and fight for survival. Could this be the first low-budget esport?
Griftlands
Release date: Early 2018
Platforms: PC
An RPG set in a world in which everything is negotiable, Griftlands has a lovely art style and a lovely pitch. More importantly, though, it's the latest from Klei Entertainment, one of the most brilliant developers at work today. Keep an eye on this one.
Spider-Man
Release date: Q1/Q2 2018
Platforms: PS4
Of all the games out next year, this looks like the best candidate for the "uncomplicated delight" category. A springy, cheerful superhero dancing around a New York built of glittering skyscraper canyons, and a developer at the helm - Insomniac - that seems perfectly suited to an age of simple four-colour heroics.
Abandon Ship
Release date: Early 2018 (early access)
Platforms: PC
Entering early access next year, this nautical adventure is a sort of fantasy-historical version of FTL, in which you command a sailing ship and its crew exploring a procedurally-generated world. The twist is that if your ship is destroyed but the captain survives, it's not necessarily the end of the game.
Frozen Synapse 2
Release date: Q1/Q2 2018
Platforms: PC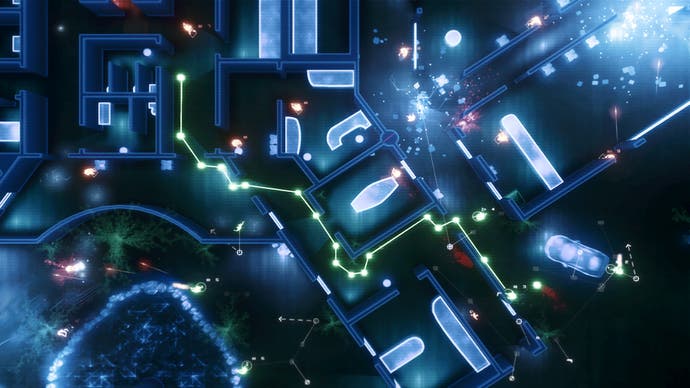 This wonderfully stylish sequel to one of the most inventive tactics games in years is definitely a game to watch in 2018. Glittering vector landscapes combine with an ingenious double-blind take on combat. Make a move and then close your eyes and hope.
Vampyr
Release date: Q1/Q2 2018
Platforms: PS4, Xbox One, PC
An early bet for double-A greatness in 2018 is this Victorian vampire thriller from Life is Strange developer Dontnod. The dual identity of the protagonist as doctor and vampire, healer and life-sucker, gives it an interesting twist.
Sunless Skies
Release date: May 2018 (leaving early access)
Platforms: PC
Weird fiction takes to the stars in this glorious mash-up of text and art, of Lovecraft and Coleridge. It seems stupidly ambitious and that is, as ever, the point, but with Failbetter in control of the madness this is almost certainly a classic in the making. You are not prepared.
System Shock
Release date: Q2 2018
Platforms: PS4, Xbox One, PC
Rerelease specialists Night Dive were the ones to salvage the rights to this legendary PC game from oblivion, and are now attempting a fully modernised remake of it. If publishers can't make a success of immersive sims like Prey and Deus Ex, will this kind of fan-funded project prevail?
Red Dead Redemption 2
Release date: Q2 2018
Platforms: PS4, Xbox One
Hands-down the biggest game of the year, and Rockstar's first all-new release since 2013's Grand Theft Auto 5. All we have to go by is a couple of trailers and a few enigmatic lines, and all eyes are currently on the no doubt epic storyline, a prequel to the 2010 game. But the online multiplayer could be the real revelation, since we're expecting a Wild West sandbox informed by five years of learnings from GTA Online.
The Crew 2
Release date: Q2/Q3 2018
Platforms: PS4, Xbox One, PC
The driving lacked the bite and grip of something like Burnout, but there was no questioning the ambition behind The Crew, and few motorised video games offer such airy pleasures as a long sprint between Chicago and Seattle with no rest breaks. Can the sequel, which swaps gangsters for sports and adds boats and planes, rekindle the strange magic?
Starlink: Battle for Atlas
Release date: Q3/Q4 2018
Platforms: PS4, Xbox One, Switch
You can see how "what if we combined No Man's Sky with the toys-to-life genre" was a winning pitch a couple of years ago, but now it looks like a recipe for disaster. And yet a showing at E3 last year wowed attending journalists with its ingenuity and sense of fun. It's still probably wise that it can be played without the toy spaceship parts, though.
Skull & Bones
Release date: Q3/Q4 2018
Platforms: PS4, Xbox One, PC
It is hard not to enjoy the sheer thriftiness of Ubisoft as it takes a lavish incidental feature from the Assassin's series and repackages it as a standalone. Thrillingly, this isn't the only pirate simulator out in 2018, but the reliance on the stately naval combat established back in the Animus in Assassin's Creed: Black Flag makes it feel like a fairly safe bet, and multiplayer should be interesting.
Frostpunk
Release date: 2018
Platforms: PC
This War of Mine meets SimCity. Earth has frozen over and you establish what appears to be the last human settlement on the planet. Every day will be hard, a battle against depleting resources, whether they be coal to heat the generator heart of your existence, or the Hope and Despair gauges charting the consequences of your decisions. Should children be put to work? Should you secretly turn the dead into food? Should you open fighting pits? Frostpunk won't pull any punches.
State of Decay 2
Release date: 2018
Platforms: Xbox One, PC
State of Decay was a little rough, but a very distinctive take on zombie survival (quite an achievement in an oversaturated genre), with its combination of openness and community building. This sequel adds online co-op and, hopefully, a little polish.
Days Gone
Release date: 2018
Platforms: PS4
A post-apocalyptic open-world game about shambling horrors and the people who kill them. Expect motorbikes, QTEs and a tonne of relentless brutality. Crafting and dynamic weather are also promised.
Dragon Quest 11
Release date: 2018
Platforms: PS4, 3DS (Switch later)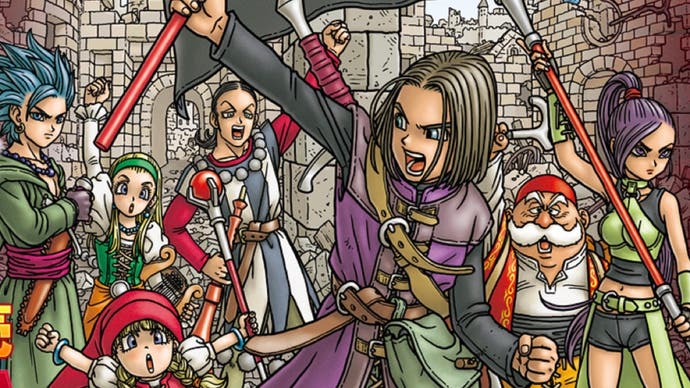 It came out in Japan last year, but the international release of the next entry in Square Enix's venerable role-playing series is due later in 2018. The main draw here is a return to what is arguably the most refined, classical JRPG series for the first time since 2009's wonderful Dragon Quest 9 on 3DS. (Online-only Wii game Dragon Quest 10 never made it outside Japan.)
Total War Saga: Thrones of Britannia
Release date: 2018
Platforms: PC
After Mortal Empires brought the grandest of all grand strategy to Total War: Warhammer 2, it will be almost a relief to take a break with this focused, small-scale historical campaign set in Britain just after the Viking invasion. A clever way to keep this ever-expanding strategy franchise growing without it all toppling in on itself.
Valkyria Chronicles 4
Release date: 2018
Platforms: PS4, Xbox One, Switch
After a long hiatus punctuated by the ropy Valkyria Revolution, a return to the tactical RPG heart of this fan-favourite series, set in an alternate 20th-century wartime, is long overdue.
Onrush
Release date: 2018
Platforms: PS4, Xbox One
The former Evolution Studios team returns under Codemasters' wing with the kind of rambunctious arcade racing they do so well. This hyper-exaggerated off-road racer recalls Evolution's MotorStorm most of all, but it seems like there's a TrackMania twist too.
Soulcalibur 6
Release date: 2018
Platforms: PS4, Xbox One, PC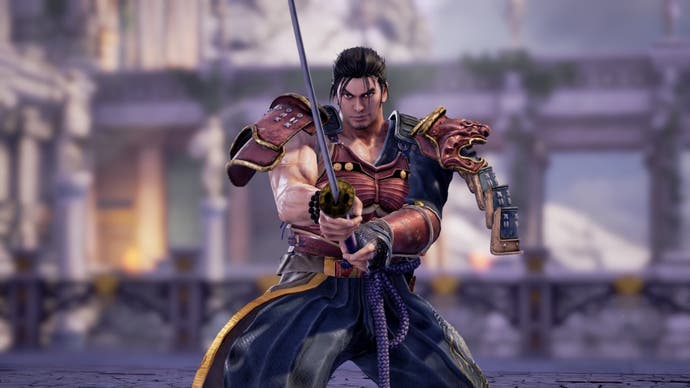 The big-ticket fighting game of 2018 is a long-awaited return for the graceful dodges and parries of Soulcalibur's sword fighting style. As often with this series, it's aiming to be relatively accessible and single-player friendly.
Untitled Fire Emblem game
Release date: 2018
Platforms: Switch
We know so little about Nintendo Switch's 2018 lineup - and that includes this next main entry in Intelligent Systems' tactical role-playing series, which doesn't even have a title yet. Will it resist the series' slide into anime-style fan service? Maybe, but the games' tactical brilliance isn't likely to dim any time soon.
Dreams
Release date: 2018
Platforms: PS4
Media Molecule returns to the game-making toolkit concept that powered LittleBigPlanet, only with a bewildering level of freedom made possible. A single-player mode will weave three very disparate storylines and gameplay styles together; if you're not an armchair game creator, it's probably the wild visual style that will most appeal.
Donut County
Release date: 2018
Platforms: PC, iOS, PS4
Truly a game for our times. You are a roving sinkhole pulling everything that is good and pretty in the world down into the depths. This has been in development for an age, but its physics-driven take on a cheerful, sugary apocalypse still exerts a serious pull, with more than a shade of Katamari Damacy about it.
World of Warcraft: Battle for Azeroth
Release date: 2018
Platforms: PC
2016's Legion expansion was the most exciting thing to happen to the world's dominant massively multiplayer game in a long time. Battle for Azeroth has a tough act to follow, but the faction-war-focused endgame sounds innovative and there are huge changes coming to the way levelling and PVP work. Blizzard's willingness to overhaul every facet of its juggernaut is what keeps it at the top.
The Bard's Tale 4
Release date: 2018
Platforms: PC
Forget inXile games Wasteland 2 and Torment: Tides of Numenera, The Bard's Tale 4 has more in common with Legend of Grimrock than it does them. We're talking immersive first-person dungeon crawling here, powered by Unreal Engine 4, not another retro-styled isometric RPG. It's an exciting and refreshing change of pace, and so far it looks great.
Psychonauts 2
Release date: 2018
Platforms: PS4, Xbox One, PC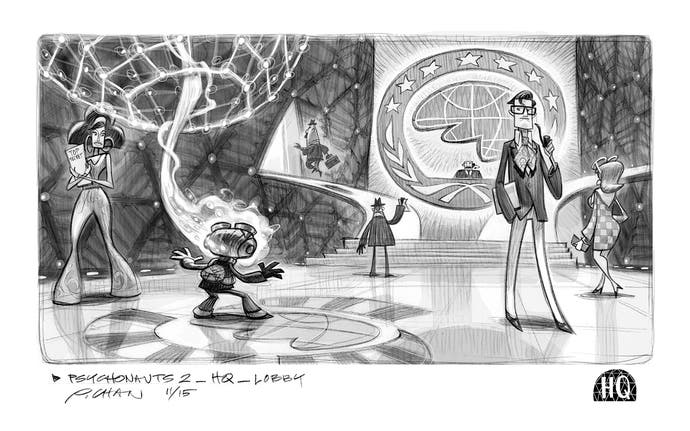 Crowd-funding continues to resurrect fan-favourite games we never thought we would get to see, and this year we get a sequel to Tim Schafer's trippy psychological platformer (and Eurogamer's game of the year 2005). After Yooka-Laylee we have to start asking where the relevance is beyond sheer nostalgia, but for many that will be more than enough.
Update: And we have our first casualty. It escaped our notice as we were putting this list together at the end of last year, but on 21st December, Double Fine confirmed in a developer update that Psychonauts 2 would not make it out in 2018.
Kingdom Hearts 3
Release date: 2018
Platforms: PS4, Xbox One
The third Square-Disney crossover game has spent a decade in the wings as director Tetsuya Nomura tried, and failed, to get Final Fantasy 15 out of the door. He was replaced there, but now he's working simultaneously on Kingdom Hearts 3 and the Final Fantasy 7 remake. We know which one we think will be released this year, although it could still be neither.
Pillars of Eternity 2: Deadfire
Release date: 2018
Platforms: PC
Pillars 2 could be what Divinity: Original Sin 2 was to Original Sin 1 - a fulfilling, if you will, of the series' potential. There was only so much the first game could do, only so far it could go, but for the first time in Obsidian's history the team has been able to roll consecutively onto a sequel, taking all the working technology and learnings with them. We all know Obsidian is capable of brilliance, and with a running start and fewer hurdles to trip on, Pillars 2 may be the place we see it.
Untitled Goose Game
Release date: 2018
Platforms: TBA
Easily the most appealing elevator pitch in all of video games, who doesn't want to play as a goose who is also a bit of a jerk? Can the development team deliver on such a winning prospect? 2018 is going to be fascinating.
Phoenix Point
Release date: Q4 2018
Platforms: PC
The lineage of Phoenix Point is wonderful: the creator of XCOM responding to changes to the turn-based tactics formula brought about by the recent iterations of XCOM. Julian Gollop has yet to make a bad game, of course, so I'm expecting this to be as brutal and generous and carefully crafted as anything else he's been involved with.
Anthem
Release date: Q4 2018
Platforms: PS4, Xbox One, PC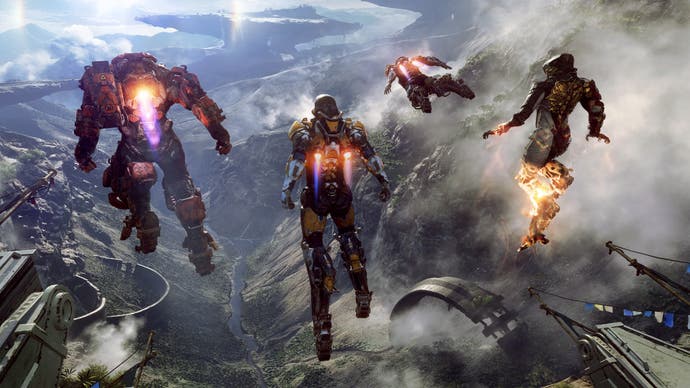 With a lush sci-fi world and big rivals to take down - notably Destiny - EA and BioWare must have an awful lot riding on the megabudget online action game Anthem. Given their recent run of form, it's going to be absolutely fascinating to watch how this plays out, whether you fancy giving it a go or not. The year's highest-stakes release.
Metro Exodus
Release date: Q4 2018
Platforms: PS4, Xbox One, PC
The third game in the Metro series, this is another chance to dunk yourself into the deep, irradiated puddle that is Europe following a nuclear armageddon. There's a promising mixture of linear and sandbox levels, and the developer's knack for atmosphere is hopefully undimmed. Fingers crossed for more nixie-tube watches too.
Shenmue 3
Release date: Q3/Q4 2018
Platforms: PS4, PC
OK, this is one of several refugees from last year's "most exciting games" list - we wouldn't necessarily bet against it slipping into next year's too - and what we did see in 2017 wasn't all that promising. But bringing this long-dormant game to life is still one of the most inspiringly quixotic quests in game development. Yu can do it, Mr Suzuki!
Ori and the Will of the Wisps
Release date: TBA
Platforms: Xbox One, PC
More swoonsome whimsy among the forest creatures in this sequel to 2015's Ori and the Blind Forest. That game belied its gentle style with a tough and involved platforming adventure; whether or not this follows suit, it's guaranteed to be gorgeous.
Life is Strange: Season 2
Release date: TBA
Platforms: PS4, Xbox One, PC
Life is Strange finds itself in the odd position of having to improve on the brilliant mini-series Before the Storm, which was ostensibly the work of a B-team. If there's one thing this earnest, brave and thoughtful series is good at, though, it's confounding expectations.
Star Citizen
Release date: TBA
Platforms: PC
It can be very hard to see the game beyond the rather dubious means by which Roberts Space Industries has gone about the business of encouraging players to plough their savings into virtual goods. Nonetheless, 2018 will (probably) be the year in which people will finally get to see what they've been paying for - in some form. It could still be spectacular, and it will definitely be news.
Bayonetta 3
Release date: TBA
Platforms: Switch
Surprise! Everyone's favourite ass-kicking witch with possessed hair is back for a third round of ludicrous-yet-technical combat action, exclusive to Switch. Nintendo and Platinum make weird bedfellows, but we're into it. We might be being hopeful about the release date for this one.
Spelunky 2
Release date: TBA
Platforms: PS4, PC
Since Spelunky 1 is its own infinity of sequels, it's going to be fascinating to see what Derek Yu has planned for us as he returns to this legendary procedural platforming sandbox. The glimpse of quiet, domestic tragedy in the teaser trailer bodes well - and also serves as a reminder to other developers that less is often more.
Metroid Prime 4
Release date: TBA
Platforms: Switch
Another Switch game we know next to nothing about, and this time we're guessing at the release date too. Fan excitement is at fever pitch, although it's worth remembering that only the first of Retro's first-person exploration games is a true classic.
The Last of Us Part 2
Release date: TBA
Platforms: PS4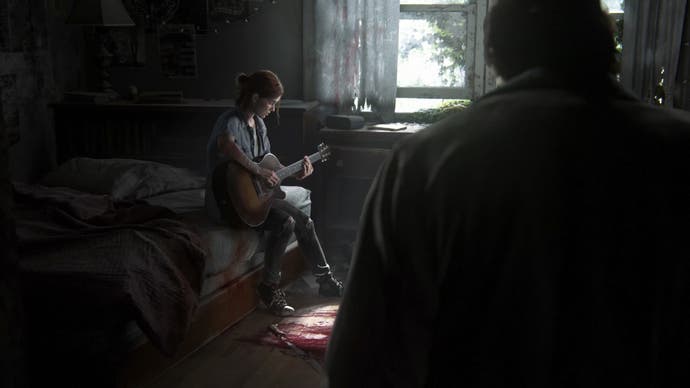 Is The Last of Us 2 going to be a game for adults or merely an Adult game? Its showing in 2017 left big doubts over whether a narrative that revolves around evil fungus is going to be able to provide an adequate context for what looks like a miserable parade of uber-violence. Then again, the first game turned out to be a lot more nuanced and less unremittingly grim than it first appeared. (An equally big question is whether it will make it out this year at all.)
Also due out in 2018
In no particular order: homebrew old-school Call of Duty action in Battalion 1944... Dino theme park building in Jurassic World Evolution... Colourful action adventure in Biomutant... The unlikely return of Darksiders 3... New Kirby and Yoshi games for Switch… Advance Wars-style tactics in indie game Wargroove...
Suda 51 hits Switch with Travis Strikes Again: No More Heroes... Indivisible, an action-RPG from the Skullgirls team… Airborne action in Ace Combat 7... Left Alive, a shooter set in the Front Mission universe… Dark Souls-inspired action in Code Vein... Serbian grossout horror in Scorn...
PlayStation VR titles Bravo Team, Golem and the adorable Moss... Yakuza 6 makes its way to the West… Tellate bring us a second season of The Wolf Among Us and a final season of The Walking Dead... Koji Igarishi's Castlevania spiritual sequel, Bloodstained: Ritual of the Night...
Lost Sphear, a new mini-JRPG from the I Am Setsuna team… Final Fantasy fighting in Dissidia Final Fantasy NT... More musou in Dynasty Warriors 9... Turn-based mech strategy in BattleTech... Cyanide's RPG survival horror, Call of Cthulu: The Official Video Game...
Monster Hunter-style co-op beast tracking in Dauntless... Shoddy alien invasions in EDF: Iron Rain... Whimsy among the forest beasts in Fe... Old-school platform reaction tests in Super Meat Boy Forever... Stylish 2D cyberpunk adventure, The Last Night... Banana republic city-building in Tropico 6...
City-building and terraforming in Surviving Mars... Indie JRPG made by old-school talent, Project Phoenix... Historical city-building in Anno 1800... JRPG meets Minecraft in Dragon Quest Builders 2... Emo horror in Agony... Nostalgia for old British men in Wonderful Dizzy... Dota 2: Artifact, another collectable card spin-off no-one wanted…
GreedFall, a fantasy RPG by Spiders… Aliens-style co-op shooter GTFO... Surviving a very British dystopia in We Happy Few... Civilization 6's first major expansion, Rise and Fall... Plus remakes of Fear Effect, Secret of Mana, MediEvil and - this is a rumour only, but we believe it - Shenmue.