That Was The News: Part 1
Ellie investigates last year's biggest and silliest events.
So here it is, Merry Christmas, everybody's having to do end-of-year features because there are no more games to review. Time then for our annual look back at the highlights of the year, which involves raking through more than 4000 news stories - all of them hand-crafted, most of them accurate and only a handful written while drunk.
That's 4000 news stories about everything from release dates and downloadable content to Alec Baldwin, inflatable unicorns and tits. But mainly release dates and downloadable content. Don't worry though, we've focused on the most interesting and stupidest stories for these articles, so sit back and enjoy.
January
Always a quiet month for news, what with the games industry taking a month off to recover from having two weeks off. Hence the appearance of headlines like "Jade Raymond not doing I Am Alive" - perhaps the first incidence of a story about someone not doing something no one really said they were doing anyway. But probably not the last.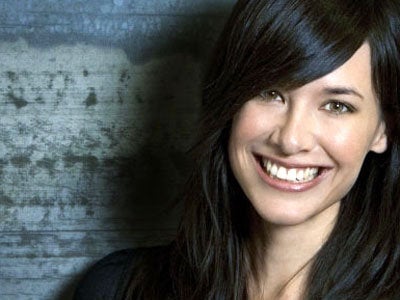 Other examples of pointless January news included ones about Tetris being a cure for post-traumatic stress disorder and Alec Baldwin's Galaga addiction shame.
At least you can always rely on Sony and Microsoft to liven things up a bit with some silly statements about who is fairest of them all. Kaz Hirai started it by claiming Sony was the official industry leader. Microsoft's Aaron Greenberg hit back by calling Sony "complacent" and "out of touch". Nintendo kept quiet, too busy jumping around on bouncy castles stuffed with money.
2K boss Christoph Hartmann did have something to say though - he hit out at the number of "crappy" games for the Wii. Presumably 2K titles Carnival Games, Go, Diego, Go!: Great Dinosaur Rescue and Fantastic 4: Rise of the Silver Surfer are exceptions to this.
And finally, Neversoft confirmed plans to hand the Tony Hawk series over to another developer. "It's probably best for the franchise," said bossman Joel Jewett. He was wrong..
February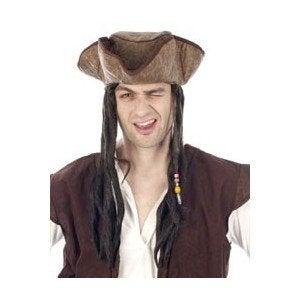 In February, Halo Wars developer Ensemble Studios closed its doors just weeks before the game was released. Namco Bandai ditched BottleRocket Entertainment, which had been working on a Splatterhouse remake. Just two not particularly interesting facts in a month which was packed with them.
The Tokyo District Court outlawed sales of the R4 chip in Japan, for example. The R4 had been widely used to play pirated DS games, a practice which makes Eurogamer physically sick.
A group of dermatologists invented, sorry discovered, a condition they named 'PlayStation palmar hidradenitis'. Symptoms apparently include sores and sweating. "If you're worried about soreness on your hands when playing a games console, it might be sensible to give your hands a break from time to time," advised one of the dermatologists, who spent three years at university becoming clever enough to work that out.
March
Controversy abounded in March. Microsoft came under fire for its policy of refusing the use of "gay" in gamertags and profiles. Don't worry, said Live bossman Stephen Toulouse, we're "trying to make something a bit better". Still trying, Steve?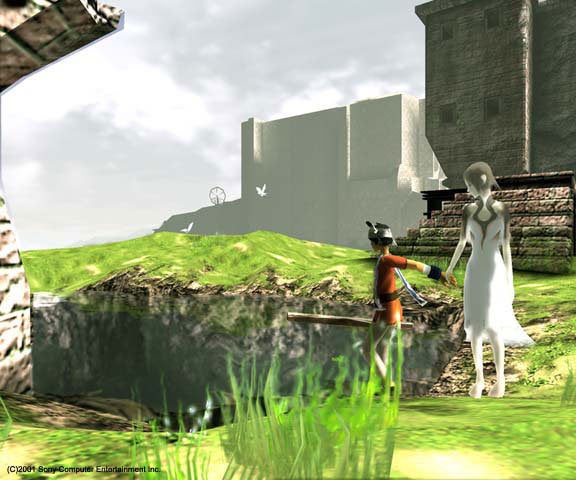 Meanwhile it was revealed that games are the new cigarettes and highly likely to make you die early. Not to mention turn your fingers all wizened and gnarly. If only Grandma hadn't spent all those years hammering Halo 3. Hang on what?
In Important Business News, Square Enix snapped up Eidos - getting the Tomb Raider, Hitman and Champ Man brands into the bargain. Nintendo pushed up the trade price of Wii, a hike which was reflected in shops. If only they hadn't had to do that because the console had proved to be a massive global seller and already earned them billions of pounds in profit. Hang on what?
The Game Developers Conference took place in San Francisco. Headline acts included Hideo Kojima, who banged on for hours and hours about his entire life's work before offering the hintiest of hints about what was next for the Metal Gear Solid series.
Meanwhile, Keita Takahashi revealed the Katamari games are comments on consumerism - and not comments on big sticky balls like everyone thought. Also at GDC, ICO creator Fumito Ueda ended the debate over whether his games are art by saying they're not.
April
The DSi launched in the UK complete with bigger, brighter screens, two cameras and better memory capacity. Nearly 100,000 units were shifted in two days, making it the fourth-biggest hardware launch in history. Good job they pushed up the Wii price to cover the cost of printing all that money. Hang on etc.
It was the end of an era as Spore and Sims creator Will Wright left EA. He went on to form a new "entertainment think-tank" and to star in a game which presented us with the first contender for headline of the year: "Will Wright to help Mr T fight Nazis". World War II would've been over a lot quicker.