Tetris played against a skyscraper will set new world record
It's always raining blocks in Philadelphia.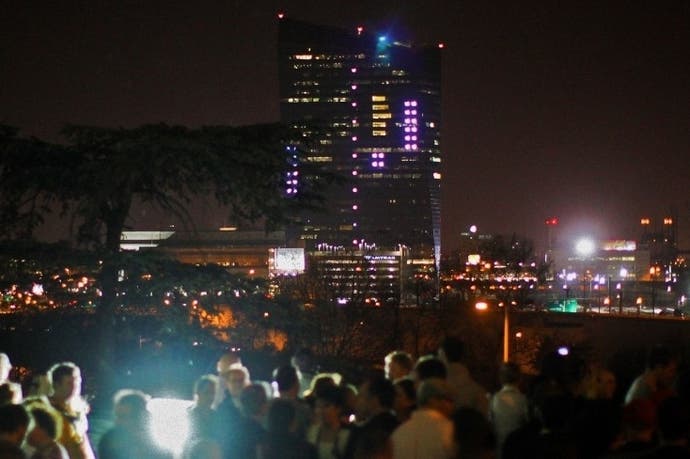 Last year during Philly Tech Week, Drexel Game Design Program co-founder Frank Lee made history by setting up a game of Pong played on a skyscraper in Philadelphia. This set a Guinness World Record for "Largest Architectural Video Game Display."
This year Lee is going to expand upon his previous world record by setting up two games of Tetris, each portrayed on different sides of the same building. Sometimes the players will play against each other, while other times they'll join forces.
The skyscraper in question is Brandywine Realty Trust's 437-foot tall Cira Centre, a 29-story tower equipped with 1500 programmable LEDs. Lee and company previously set the world record by displaying Pong with 460 LEDs along the building's exterior occupying over 59,800 square feet. This year he's upping it to over 100,000.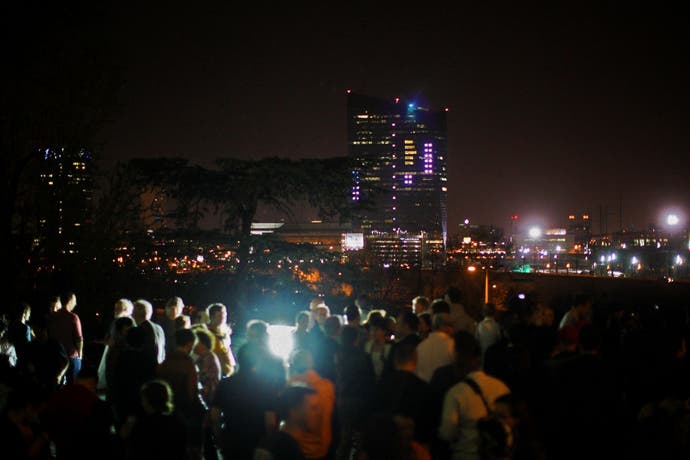 "My goal for creating Pong on the Cira Centre last year, was for people in Philadelphia to have a unique, shared experience," Lee explained in the announcement on Drexel's news page. "It wasn't just for the several hundred people who got to play, but thousands of others - from people walking along Schuylkill River to people driving on I-76, for those couple of hours, we were all sharing in that experience."
"One regret that I had was that we only used one side of the building. So it was only visible to half of the city," he added. "This year, I wanted to find a way to use all sides of the building and truly created an aesthetic of a unique and fleeting moment shared by all the people in Philadelphia."
President and CEO of Brandywine Realty Trust, Gerard H. Sweeney, added "this project will perpetuate the city of Philadelphia's longstanding reputation for inspiring the imagination and fostering the power of creativity."
The Tetris event will be going down on 4th April during the "Arcade at the Oval" party that kicks off Philly Tech Week. If you're lucky enough to be in the area and want a chance to partake in the physically largest game ever played, you can sign up at Technical.ly Philly to have your name entered into the lottery of contestants.