Telltale's The Walking Dead: 400 Days DLC detailed in new trailer
Due on iOS, PC, PS3, Vita and Xbox 360 this summer.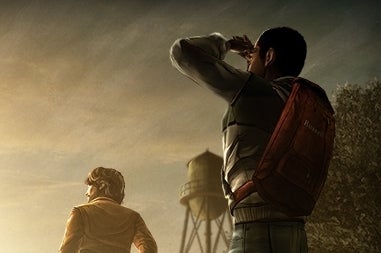 Telltale Games has revealed a first look at The Walking Dead's 400 Days DLC, due this summer. It's a final piece of storytelling to bookend its excellent first season of episodic content.
400 Days includes five chapters, each of which follows a new character throughout the first year-and-a-bit of the series' global apocalypse.
Each new face (some of whom have been teased already) will at some point encounter an old Georgia truck stop, where story threads will overlap. Each chapter can be played in any order, however.
There's no mention of the first season's main narrative - presumably this is entirely separate. Telltale does however warn of the usual "horrifying situations" that will test your morals.
Sony last night announced that The Walking Dead was headed to PlayStation Vita this summer with 400 Days included.
The Walking Dead: Season Two is then due to kick off sometime this autumn.