Syberia 3 officially announced
To be written by series' scribe Benoit Sokal.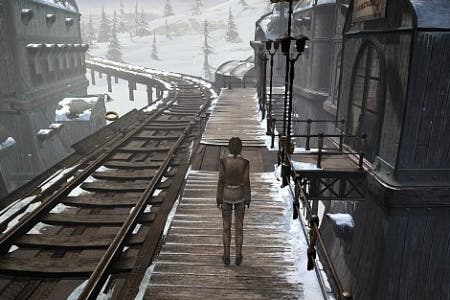 Cult favourite point-and-click adventure series Siberia will be getting a third entry, publish Anuman Interactive has announced.on developer Microids' Facebook page.
Microids developed the first two Syberia Games and the series' author and artistic director Benoit Sokal is returning as well.
Unfortunately, Syberia 3 is a long ways off. Sokal has signed a deal to deliver the script next year, but the final game isn't scheduled until 2014-2015 where it will be a "multiplatform" release.
The first Syberia was released in 2002 and its sequel came out in 2004. They followed the story of a lawyer named Kate Walker who got roped into handling the takeover of a company that manufactures automatons. Naturally, this lead to her traveling around fictional Eastern European cities solving puzzles before Professor Layton made it cool.
Kristan Reed reviewed the PS2 port of the first Syberia back in 2003 where he gave it a 5/10. "The story itself is well above the standard cobbled-together gaming fare," said Reed, but he found the execution left something to be desired. "With neither the clever dialogue, the beautiful visuals nor the fabulously constructed puzzles of LucasArts adventure games of yore, Syberia merely leaves us wondering why the adventure diehards got so excited about it."