Surprise! Nintendo publishes new game from Little Nightmares developer
The Stretchers available now on eShop.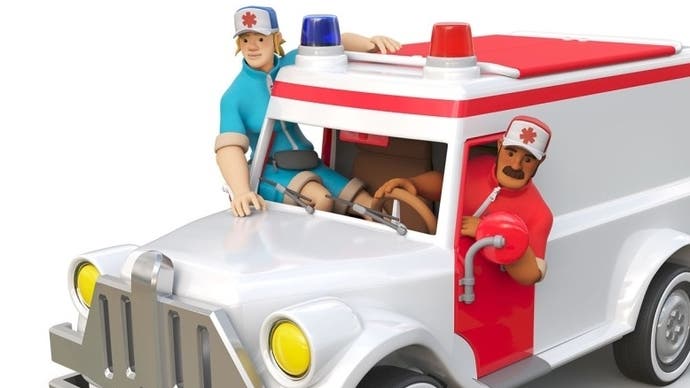 Out of nowhere, Nintendo has published a new game from Little Nightmares developer Tarsier.
The game is called The Stretchers, and it sees you ferrying injured patients back to the hospital against the clock.
It looks to be a Switch eShop exclusive, and is priced £17.99 in the UK.
The Stretchers' gameplay feels like a mix of Crazy Taxi and light puzzling, as you scoop up dazed people from perilous situations and throw them into the back of your ambulance.
In multiplayer, each ambulance worker can be controlled by a second person using the Switch's other Joy-Con.
Getting Theme Hospital vibes? Its visuals and style of humour seem very Bullfrog. Here's the surprise-launch trailer: