Sunless Skies' next free update arrives in June, introduces the Amiable Vagabond
Plus new stories, agents, discoveries, and more.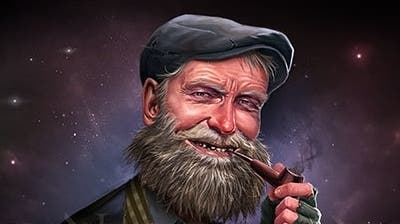 Failbetter Games' superb interstellar narrative adventure Sunless Skies will soon be expanding once more, this time courtesy of the story focussed Vagabond Update, which arrives on 12th June.

Central to the free new update is the Amiable Vagabond, a new officer able to accompany you on your journey among the stars. Described by Failbetter as "a gentleman of the skies (and no fixed abode) who will take you to the abandoned quarters of the sky", the Amiable Vagabond brings a selection of new mysteries to explore.
"Experience a tale of fortunes lost, found, and lost again," says Failbetter, "Meet the 'skylarks': the community of ragged wanderers who rove the heavens, and help them find the way to the Sugarspun Garden - a place surely too good to be true..."
The Vagabond Update also features additions unconnected to its new officer. For instance, more great Horrors and Wonders of the Skies (including the Xanthous Moon and Regent's Tears) will gain their own stories to be encountered by curious sky captains. Failbetter also promises new agents, new discoveries, and "something new in the mists of Worlebury" when the Vagabond Update arrives on 12th June.
As part of its latest announcement, Failbetter also notes that the update will be the last to introduce new events and encounters for the time being. Its next development efforts will focus on system and quality of life enhancements across the whole game, with Failbetter highlighting character progression, particularly in the mid and late game, survival and journey times, and Sunless Skies' UI as areas it plans to improve in future updates.