Starbucks may have just spoiled a big Pokémon Go update
UPDATE: New Pokémon confirmed to be joining Go very soon.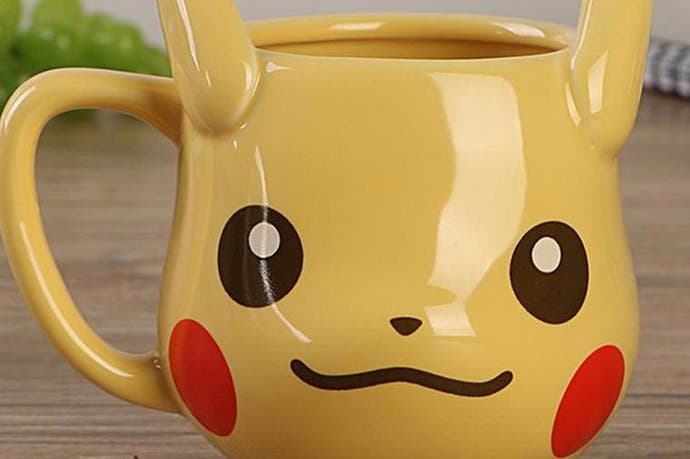 UPDATE 7/12/16: Pokémon Go developer Niantic has now confirmed the imminent arrival of new monsters into the game.
The confirmation comes just a day after an internal memo to Starbucks staff leaked online which mentioned the upcoming release event.
From an earlier leak of the game's files, everything points to the arrival of Pokémon Gold and Silver's expanded menagerie. Those games introduced 100 new species including Chikorita, Cyndaquil, Totodile and Togepi.
"The Pokémon Company International and Niantic, Inc. will reveal details on December 12 about the first addition of more Pokémon to Pokémon Go, one of the most popular mobile games of the year," a statement passed to Eurogamer added. "Stay tuned, Trainers!"
---
ORIGINAL STORY 6/12/16: Will Pokémon Go get a bunch of new Pokémon to catch this week? An upcoming Starbucks event appears to suggest so.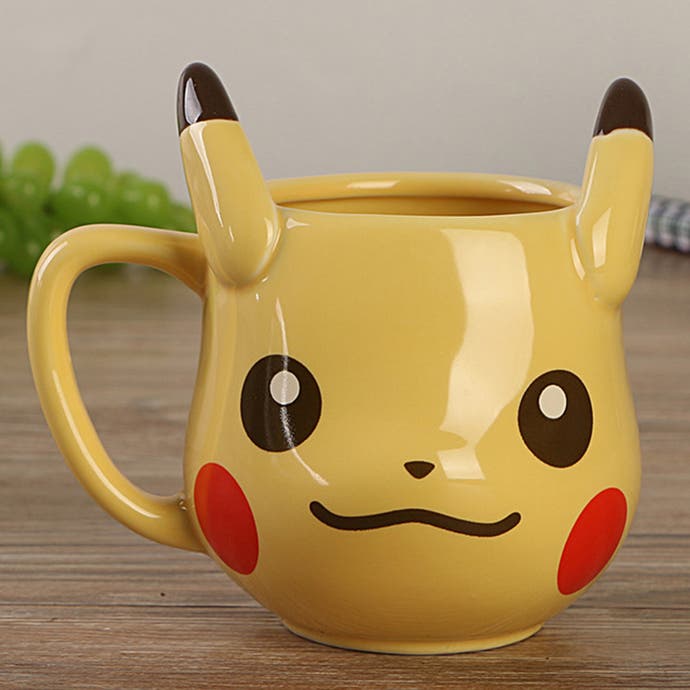 Leaked promotional material hints that Pokémon Gold and Silver's quota of 100 critters will join the game this Friday.
Starbucks coffee shops will be added to the game as gym or PokéStop locations in an update this Thursday, 8th December, the marketing material has revealed.
On the same day, there will be "new Pokémon" added to the game.
We've already seen hints at Pokémon Gold and Silver species appear in the game, thanks to a recent teardown of Pokémon Go's APK file.
But the Starbucks promotion is only for the US. Does this mean the roll-out of new creatures will only be for the US, too?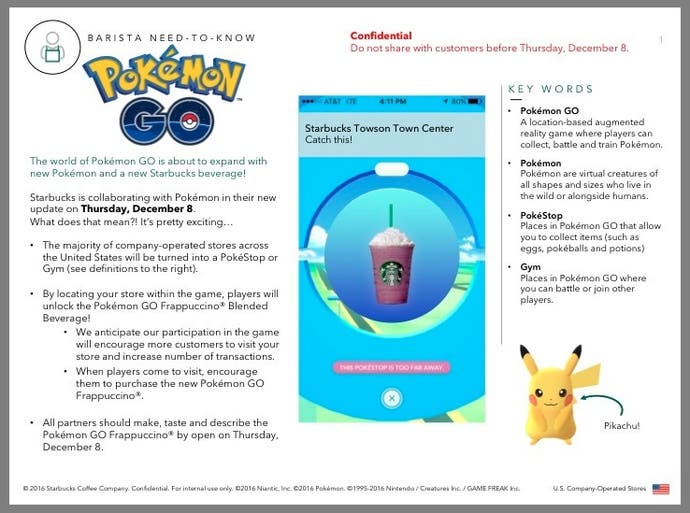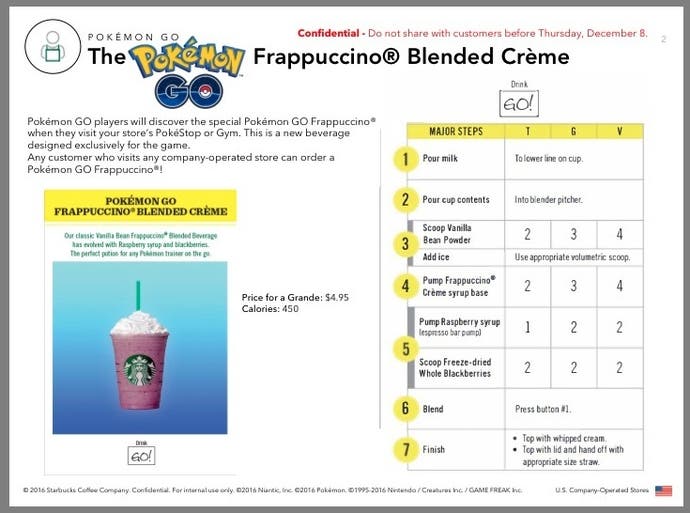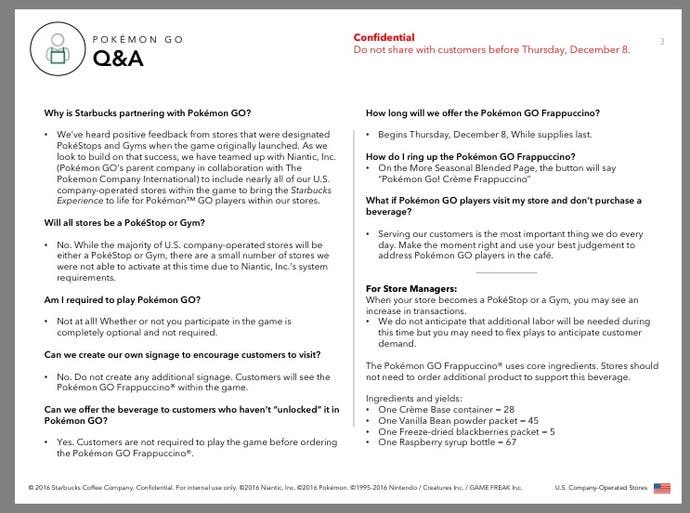 Regardless, US Pokémon fans will be able to pop into a Starbucks and buy a special Pokémon Go Frappucino (a regular vanilla Frappucino "evolved with raspberry syrup and blackberries").
A staff Q&A card describes the event as a collaboration with Niantic born out of people frequenting Starbucks which were originally made Pokéstops when the game launched (thanks, Nintendo Life).
Staff should not create their own signage to promote the event, the memo reads.
And what about naughty Pokémon players who just want to come and play the game?
"Serving our customers is the most important thing we do every day," the Q&A cautions. "Make the moment right and use your best judgement to address Pokémon Go players in the cafe."
In other words, buy a drink or you can Pokéstop playing.
Niantic recently switched on the game's Nearby tracking feature across Europe and North America, and has provided a number of other recent updates in quick succession.
We caught up with Pokémon Go developer Niantic last month for an in-depth chat on the game's future - and how it felt weathering the storm of publicity whipped up by the app's hugely-successful launch and early growing pains.