Star Wars Battlefront 2's free The Last Jedi DLC gets a release date
Finn! Phasma! Maps! Single-player missions!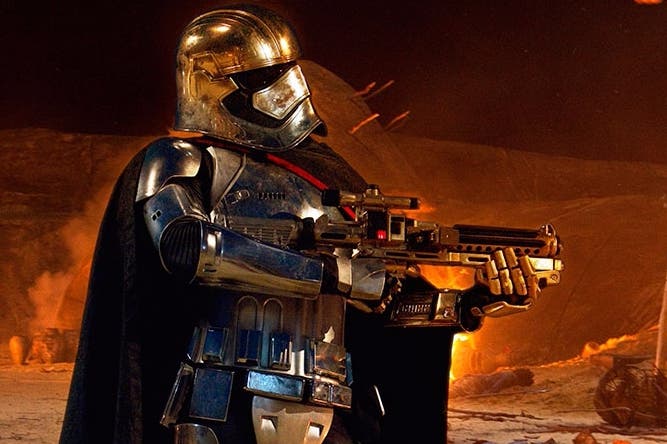 EA has laid out the roadmap for December's The Last Jedi season of Star Wars Battlefront 2 content.
The main date to remember is 13th December. This is when new Hero and Villain characters Finn and Captain Phasma will arrive; when new planetary map Crait, and new Starfighter Assault map D'Qar, will arrive; and when Tallie Lintra's new A-wing Hero ship, as well as a new upgrade for Poe's X-wing, inspired by The Last Jedi, will arrive.
Phasma and Finn will be unlockable by spending in-game credits. EA did not mention using store-bought Crystals to unlock them.
Also on 13th December there will be new 'Resurrection' chapters for Star Wars Battlefront 2's single-player mode, charting the First Order's rise to power. The Last Jedi season actually begins 5th December, when you will be asked to choose a side, either the Resistance or the First Order. This choice of faction opens special challenges - with associated rewards - to run throughout December.
Remember, all post-release content such as the above will come for free, which is the price we're paying for a Battlefront 2 progression system tied up in loot crates.
The Star Wars: The Last Jedi film launches 15th December in the UK with previews on 14th, so technically you could watch it at just gone midnight on the 13th.