Square dates and details The Forge, Shadow of the Tomb Raider's first DLC
Coming to PC, Xbox One, and PS4 in November.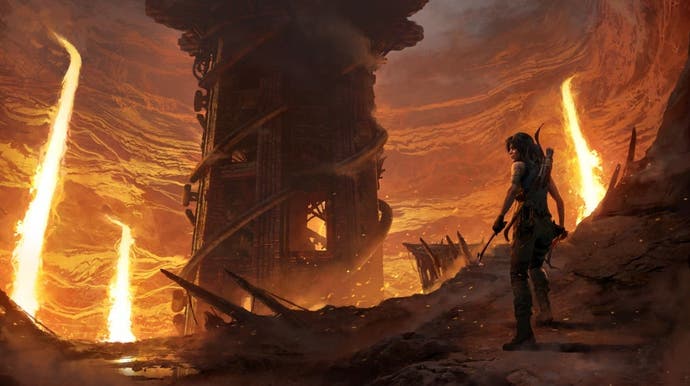 Square Enix has offered up details of The Forge, Shadow of the Tomb Raider's first post-launch DLC "adventure", which is due to arrive for PC, Xbox One, and PlayStation 4 on November 13th.
Shadow of the Tomb Raider is set to receive a whopping seven DLC episodes in total, each arriving roughly a month apart. The first of these, The Forge, sees Lara "brave the lava-flooded Forge of the fallen gods to uncover the secrets of Kuwaq Yaku." There's also talk of Lara uncovering a friend's legacy, and overcoming "a danger long thought to be lost in flame". Losing your danger in a flame sounds awfully careless to me.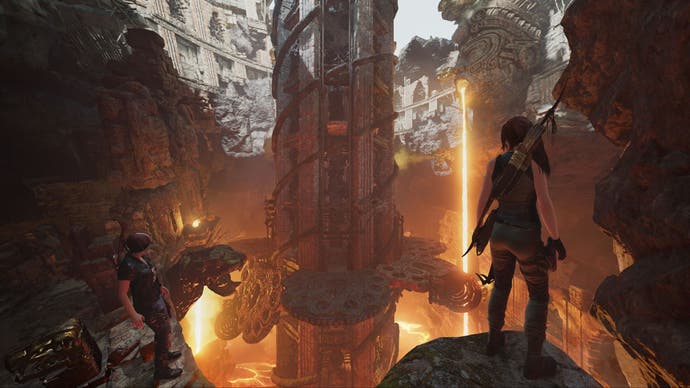 The Forge is said to take the form of a brand-new challenge tomb, playable either solo and co-operatively, although it's unclear just how substantial this particular tomb might be. Completing The Forge's challenges unlocks the Grenadier skill, Brocken outfit, and Umbrage 3-80 weapon.
Square says future DLC offerings will include "challenge tombs, co-op experiences, weapons and outfits, Score Attack and Time Attack modes, and additional narrative side missions".
Come November 13th, The Forge will be available to purchase on Xbox One, PlayStation 4, and PC for $4.99 (around £4). It's also included as part of the Shadow of the Tomb Raider Season Pass, which costs £22.99/$29.99 USD.