Sony just did a better job of convincing me Xbox Game Pass is viable than Microsoft has so far
Home run.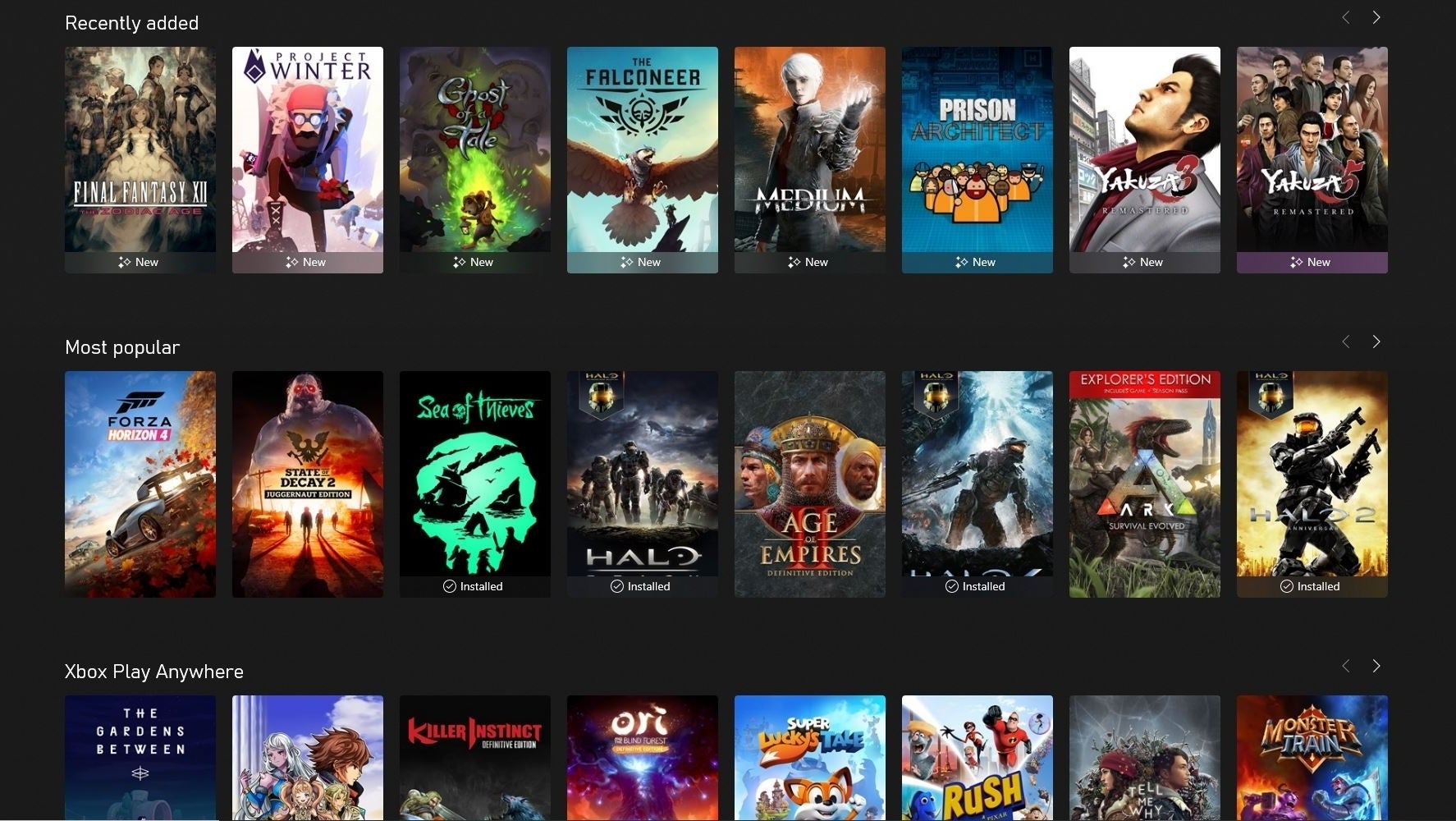 Microsoft has run up against questions about Xbox Game Pass' financial viability ever since it launched the subscription service.
Is Xbox Game Pass too good to be true? That's the question Eurogamer's Chris Tapsell asked in a recent feature, speaking to developers and Microsoft executives to try to find out the answer.
Despite all the insistence from Microsoft that Xbox Game Pass makes sense for the bean counters in Redmond, I've had my doubts. How can something so good value, something that offers all Microsoft's first-party games and an increasing number of third-party games day-and-date, make financial sense? When you consider you can get in on Xbox Game Pass for a quid, it really does seem too good to be true. Like Epic with the Epic Games Store, I assumed Microsoft was burning through millions of dollars trying to get Xbox Game Pass off the ground.
And for Microsoft's first-party development efforts, I've wondered how Xbox Game Pass can possibly make sense. With spiralling development costs on the current-generation of consoles, how can first-party exclusives make a profit when you can play them for next to nothing via Xbox Game Pass?
It doesn't help that Microsoft hasn't announced an official figure for Xbox Game Pass subscriptions since January. Then, Game Pass had 18 million monthly subscribers. Surely that number has grown over the last six months, but to what? During Microsoft's recent financial results reported last night, the company did not provide an updated figure.
Just this week, ex-PlayStation executive Shawn Layden questioned the sustainability of the Xbox Game Pass model and its potential to expand the market. Here's what he told GamesIndustry.biz:
"It's very hard to launch a $120m game on a subscription service charging $9.99 a month. You pencil it out, you're going to have to have 500 million subscribers before you start to recoup your investment.
"That's why right now you need to take a loss-leading position to try to grow that base. But still, if you have only 250m consoles out there, you're not going to get to half a billion subscribers. So how do you circle that square? Nobody has figured that out yet."
Apart from what sounds like some dodgy maths (and Microsoft's big bet on cloud gaming to help it hit hundreds of millions more players), Layden is touching on a nerve already plucked by current PlayStation boss Jim Ryan, who has said in the past that a subscription-type model would be unsustainable for PlayStation Studios because it often sees its first-party game budgets grow to "well over $100m". Sony has a subscription service, of course, but it does not release its first-party exclusives into it day-and-date. The difference in strategy between the two video game heavyweights is stark.
And so, I was surprised to find myself somewhat convinced of Xbox Game Pass' viability from an unlikely source today: Sony itself. It just announced PlayStation 5 hit 10m sales - an incredible feat that means it's still the fastest-selling PlayStation ever. But within that announcement is a note about the success of MLB The Show 21.
MLB The Show 21, developed by Sony's own San Diego Studio, launched on Xbox and PlayStation in April. It is now the fastest-selling title in the franchise's history with more than 2m copies sold. But here's the kicker: it has "reached" more than four million players.
MLB The Show 21 sent shockwaves throughout the industry when it was announced it would launch day-and-date on Xbox Game Pass. It is perhaps the highest-profile third-party Game Pass get yet. Remarkably, MLB The Show 21 - a Sony-developed console game, remember - was available at launch on Xbox Game Pass, but not PlayStation Now or PlayStation Plus. Xbox owners could pay a quid to play it for a month, whereas PlayStation owners had to pay full whack.
Xbox Game Pass effectively doubled MLB The Show 21's playerbase, which surprised me. I imagine everyone involved is happy with that, considering the games-as-a-service nature of the title. And the Xbox Game Pass launch didn't hamper sales of the game, either. As Sony says in its press release, MLB The Show 21 is the fastest-selling title in the franchise's history.
Sony's press release, more so than anything Microsoft has announced or said so far, has shown Xbox Game Pass can make financial success for some titles. I think it will be interesting to see whether Xbox Game Pass is equally lucrative for single-player games, as opposed to multiplayer games that benefit from expanded player bases and the potential for increased microtransactions revenue. Microsoft bought Bethesda, which specialises in big budget, triple-A single-player games such as The Elder Scrolls and Fallout, and the expectation is all games from the company will launch day-and-date into Xbox Game Pass. Will The Elder Scrolls 6 be as big a game as The Elder Scrolls 5?
Until we find out, perhaps Microsoft should gift Sony a free Xbox Game Pass sub. It feels like the right thing to do.