Sébastien Loeb Rally Evo review
High and Loeb.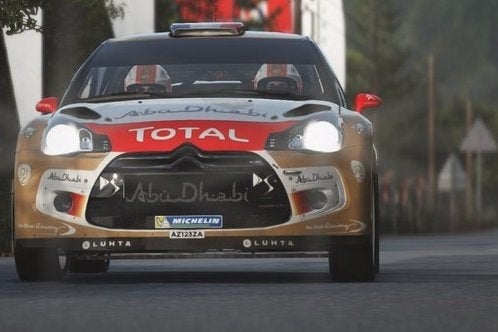 An off-road racer with an incredible amount of content, Sébastien Loeb Rally Evo is let down by its own dreariness.
They've got the right man, at the very least. Rally games have often attached themselves to the big personalities of the sport - be it Richard Burns lending his name to Warthog Games' outstanding 2005 simulator, or Colin McRae to Codemasters' popular and often excellent series - yet none of those stars ever enjoyed quite the success of Sébastien Loeb, the French maestro who romped to nine world titles in as many years. His is a name synonymous with success.
Sébastien Loeb Rally Evo, a broad assortment of off-road disciplines, marks a return of sorts to four dirt-caked wheels for Milestone, the small Italian developer more noted for its two-wheel exploits, and who held stewardship of the official WRC games for a quick-fire succession of competent if forgettable games. It's not quite a triumphant comeback, even if it is quite possibly Milestone's best off-road game to date.
You can tell this one benefited from a little more time in development than Milestone's somewhat limited run on the WRC series, games patched together like a wheezing rally car in between each year's big release: Rally Evo enjoys the most comprehensive feature set, not only of Milestone's previous games but of any of its peers, taking advantage of Loeb's broad career to reach far and wide. There's Rallycross in the streets of downtown Los Angeles, time trials up the treacherous slopes of Pikes Peak and jaunts across some of the finest stages of the World Rally Championship itself.
It's the stage selection that makes Sébastien Loeb Rally Evo, really. Milestone might have lost the official licence, but it's doubled down on authenticity, creating stages that are more exacting facsimiles of the real thing than we've seen before: Monte Carlo is sinewy and slippy, narrow ribbons of ice-slicked tarmac winding their way through snow banks, Mexico's gravel and dust-soaked roads come complete with murderous drops either side.
They're phenomenal sojourns, enlivened by natural dips and turns, improbable cambers and impossible corners that would have you cursing at their implausibility if it weren't for the fact they're culled from the real thing. These are roads to be tamed, and roads that throw up constant, delightful surprises. Sébastien Loeb Rally Evo benefits from a natural variety in its course collection, made all the more impressive for its breadth: between the rallies of Finland, San Remo, Sweden, Mexico, Australia, Alsace and Wales, alongside the extra-curricular pursuits introduced by rallycross and Pike's Peak, no other rally game can come close to the selection here.
They'd be hard pushed to rival Sébastien Loeb Rally Evo's car-list, too. There's an understandable emphasis on the Citroëns that powered Loeb to so many of his victories (and there's a 'Loeb Experience' that lets you sample them in select highlights from his career) but there's so much more besides. This is a garage rich in history, where Peugeot 504s nestle alongside Ford RS200s, meeker Renault Clios and outrageous, iconic machinery from the 70s, 80s and 90s: where you can drive Imprezas, Stratos, Corollas and so much more.
It's got all the ingredients for being one of the very finest off-road games, basically; fully-featured, generous in content with an eye on authenticity and completism alike. There's even a fairly deep career mode to get lost in, a lattice of events that means you're never wanting for something to do, your progress charted through the burgeoning success of your own team and your climb through the world rankings. Any other year, Sebastien Loeb Rally Evo may well have been lauded as Milestone's greatest four-wheel game, and one of the finest off-road games in many a year.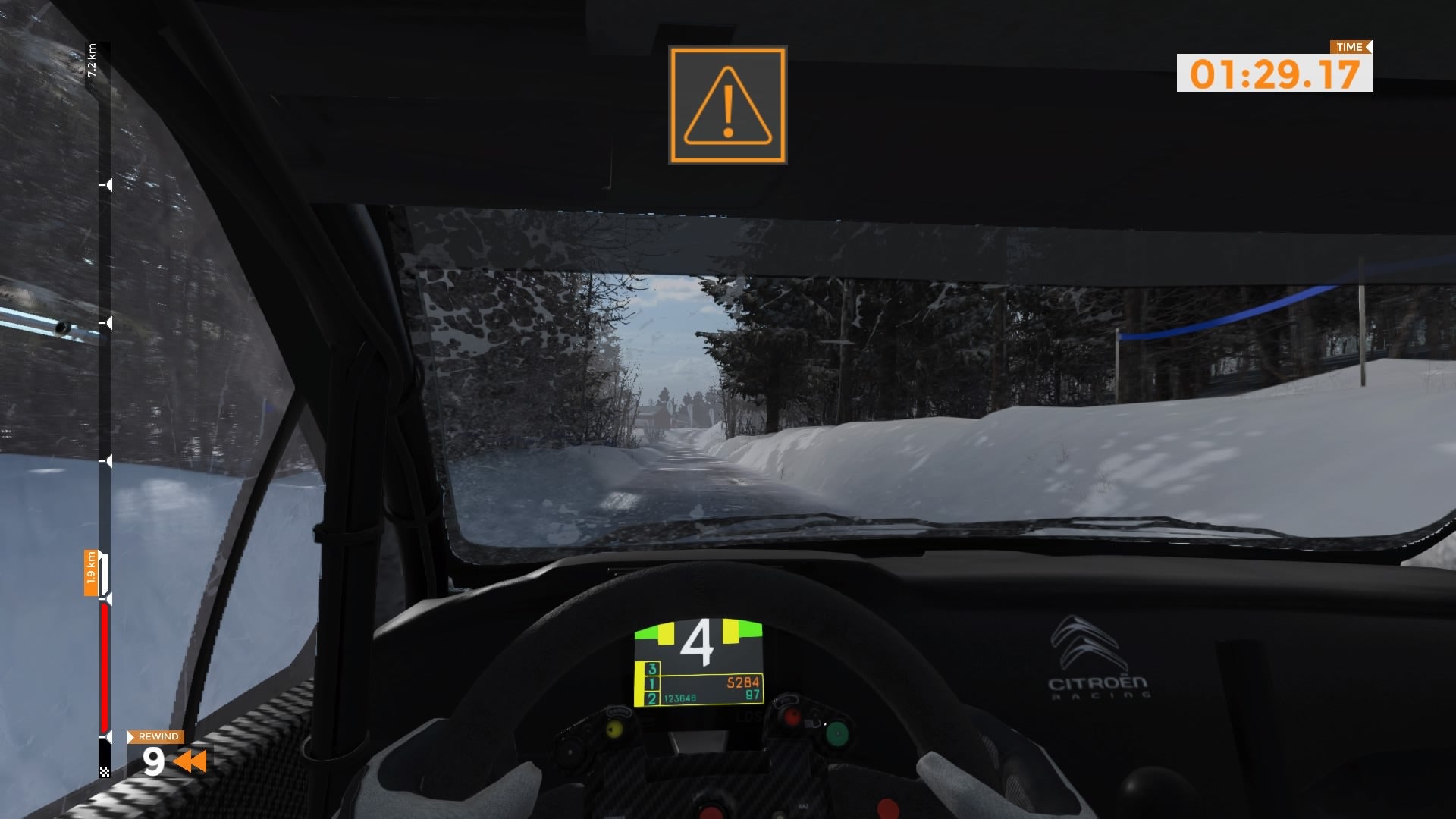 It's not, though. There's the throaty rasp of Dirt Rally lingering somewhere in the distance, its console release looming while its PC release continues to accrue admirers of its sublime handling. Even without the threat of one of the greatest off-road games ever made Sébastien Loeb Rally Evo would still come up short. There's a dreariness to the visuals that suggests that, no matter how much time Milestone has, it still will never quite have the budget to truly compete; the frame-rate's erratic, the scenery flat and mundane while even your co-driver sounds bored throughout.
You can have the finest stage selection, the most comprehensive car list, but it counts for naught if your handling is so fundamentally limp. Milestone seems to have been caught between the two extremes offered by its contemporaries, attempting to land somewhere between the generosity of Kylotonn's WRC 5 and the hard edges of Dirt Rally. It's left floundering between the two, though, lost like an errant spectator caught in the halogen glare of a fast-approaching car. Perhaps Sébastien Loeb Rally Evo's biggest crime is its appetite for understeer, anathema to the art of off-road driving and plain murder when you're trying to thread your way through its narrow, unforgiving stages.
It's a disappointment, and something of a shame. Sébastien Loeb Rally Evo could have been the game that finally did justice to the considerable talents of Milestone, a studio whose passion has often helped smooth over the budgetary shortcomings. It ends up as something of a muddle, though, and can't quite justify its own existence. A serviceable rally game can't quite cut it when we're in the presence of one of the all-time greats.