Scribblenauts dev announces F2P action-RPG Anchors in the Drift
The second game to crowdfund on Fig.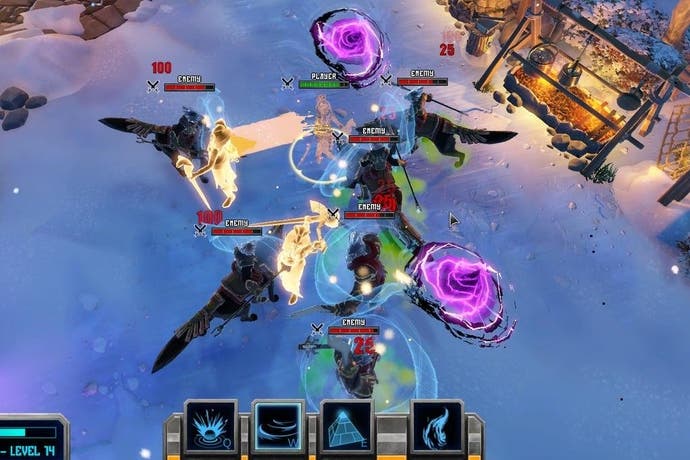 Scribblenauts and Drawn to Life developer 5th Cell has launched a crowdfunding campaign on Fig for a free-to-play action-RPG entitled Anchors in the Drift.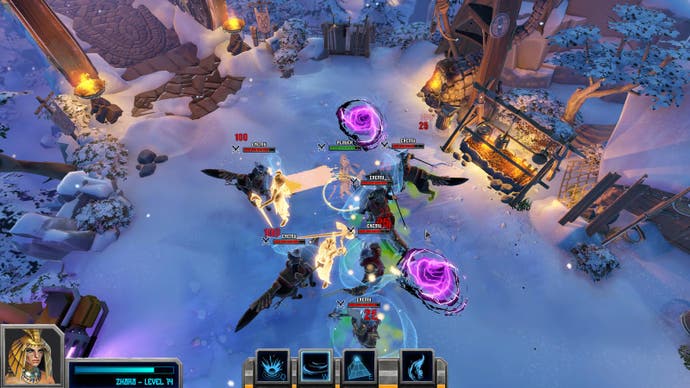 An isometric dungeon crawler, Anchors in the Drift borrows one of God Hand's best ideas by letting players create their own attacks by merging together various commands in the form of cards. Players unlock said cards through adventuring, spending in-game currency, or forking over real world money.
Anchors in the Drift is set in a future earth after it's been invaded by an inter-dimensional empire called the Domain that has mucked about with time turning the world into a "quantum ocean" full of islands representing various civilizations throughout history. World War II era England, Ancient Egypt and Feudal Japan are just a few of the sorts of different environments you'll encounter.
Each island, or "Remnant" you come across will feature its own randomised modifiers, granting enemies buffs like extra health, increased damage or faster movement. The scenery too will have unpredictable conditions like lightning storms, fog and earthquakes.
There will be both a campaign, entitled Warfront, as well as an endless mode called Recon. By playing Recon, you can gather more gear to help in Warfront.
5th Cell is looking for $500k in the next 30 days to make Anchors of the Drift a reality. In less than a day it's already raised $74,360. Weirdly, this is across only 27 backers, but Fig allows backers to see a return on investment, so it seems like some investors decided to go big on this one.
Backing the minimum amount of $10 will grant players early access to Anchors in the Drift's closed beta.
Anchors in the Drift is planned for a summer 2016 release on PC.