Scott Pilgrim vs The World: The Game - Complete Edition announced
K.O.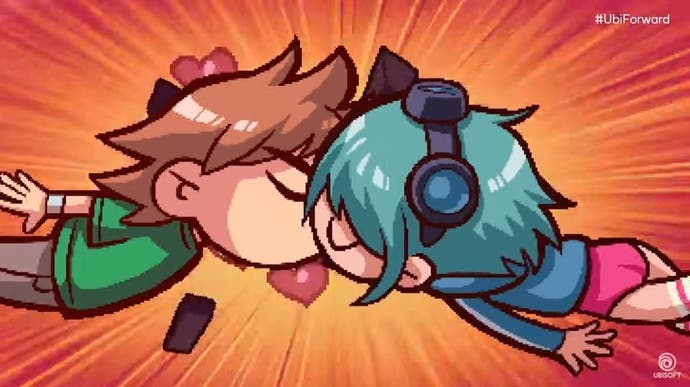 Ubisoft has announced Scott Pilgrim vs The World: The Game - Complete Edition, due out on PlayStation 4, Xbox One, Nintendo Switch and Stadia "holiday 2020".
The official trailer is below:
The Complete Edition includes the remaster of Scott Pilgrim vs. The World: The Game and its original DLCs: the Knives Chau and Wallace Wells add-on packs.
Ubisoft's fondly-remembered 2D arcade-style beat 'em-up is inspired by Bryan Lee O'Malley's comic book series and Edgar Wright's film of the same name. You get to play as Scott Pilgrim, Ramona Flowers, Knives Chau, Stephen Stills, and more.
The game was originally released digitally for Xbox 360 and PlayStation 3 in August 2010 before being delisted in December 2014. Fans had called on Ubisoft to re-release Scott Pilgrim vs The World for years. In August this year, O'Malley took to Twitter to say Ubisoft hadn't contacted him or the game's original developers "in any capacity". "If the Scott Pilgrim game DOES get re-released and NONE of us are involved, how messed up is that? It's Messed UP," he said at the time.
And here's how O'Malley, who had teased this evening's announcement, reacted to the news: