Terminally-delayed Scott Pilgrim multiplayer DLC spotted
Nearly two-and-a-half years after game's launch.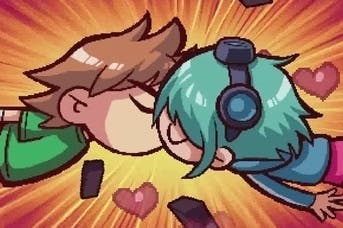 Scott Pilgrim vs. the World's long-promised multiplayer DLC has been sighted, 29 months after the game originally launched.
Achievements for the Wallace Wells Add-on Pack were scooped up by X360A, a good sign that the download is finally nearing launch.
It's the first we've heard of the add-on since August last year, when the expansion pack missed its planned summer launch date. Its release was then moved to a vague "autumn" window - and never materialised.
The DLC will include 50 Gamerscore, with awards for completing online matches, playing with all characters and knocking out a certain number of enemies.
Scott Pilgrim vs. The World developer Tribute Games has recently begun work on crowdsourced 2D action game Mercenary Kings. The studio raised $116,000 of its $75,000 Kickstarter target and work appears to be progressing well.