Rust Console Edition gets new trailer and closed beta
You can join right now... if you're lucky.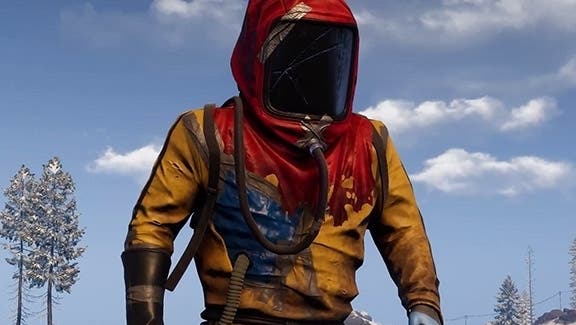 We're finally getting a little closer to the release of Rust's elusive console version, as developers Double Eleven and Facepunch have released a new trailer - and opened up registration for a closed beta.
The trailer itself doesn't show anything particularly revolutionary - it's Rust, looking quite nice on console - and we don't yet have a release date for the final product, but you can put your name in the ring for access to the closed beta. You can sign up over here, and if selected, you'll be sent a key to access the beta. According to the new Rust Console Edition Twitter account, some players have apparently already been sent keys, but according to the FAQs more players will gradually be given access over the next few weeks, with this particular window of beta testing due to end on 29th March.
Rust was originally supposed to launch on Xbox One and PlayStation 4 sometime last year, but the port had to be delayed due to the difficulties of working from home during the Covid-19 pandemic. With the console release now getting official ratings and inviting players into betas, it seems we're finally inching closer to the full release.