Rime resurfaces with new publisher, now due next year
Following dev reacquiring the rights from Sony.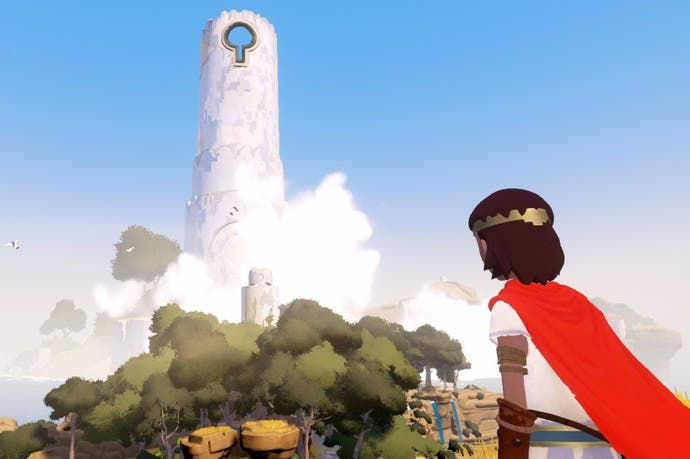 Earlier this year Deadlight developer Tequila Works reacquired the rights to its stylish upcoming fantasy adventure Rime. Now it has a new publisher.
Grey Box, along with its parent company Six Foot, are working together on this one. The pair previously published the hard sci-fi real-time strategy game Grey Goo and are currently working with Spec Ops developer Yager on the space battleship combat game Dreadnaught.
Details about Rime are slim at the moment, with more planned to be revealed in early 2017 with a release slated for later that year. No platforms have been confirmed.
What we do know is that Rime is a single-player adventure about a boy shipwrecked on a fantastical island (the best sort of place to get shipwrecked). Players will have to solve puzzles to unlock the secrets of a mysterious ancient civilization. Plus it looks lovely, and its most recent trailer - nearly two years old to the date - still looks lovely, even in the harsh light of 2016.
"From its very first moving reveal, Rime has been a game that has excited and fascinated our team," said Six Foot COO Christian Svensson. "Tequila Works has put an immense amount of passion and creativity into shaping a beautiful and deeply personal universe, and we're all excited to share that experience with gamers next year."
"We've always wanted Rime to captivate players' imaginations, capturing that feeling of being a child and experiencing the wonders of a bedtime story for the first time," added Tequila Woeks CEO and creative director Raúl Rubio Munárriz, who previously founded Castlevania: Lords of Shadow developer MercurySteam.
"We're so excited to find in Grey Box and Six Foot partners just as eager as we are to make that vision for such a personal project a reality."