Report: YouTube launches on Nintendo Switch next week
UPDATE: Available to download now.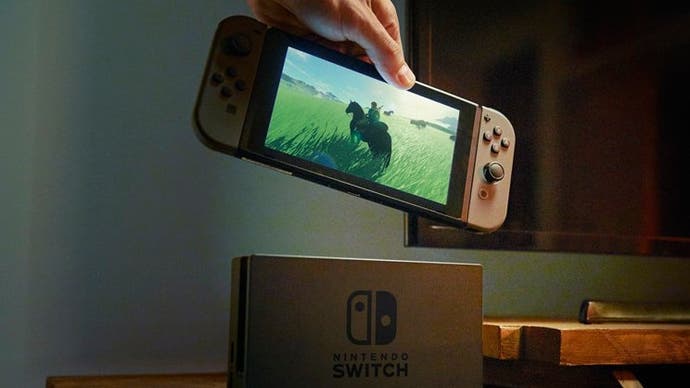 UPDATE 8/11/18: Reports recently surfaced that Switch would finally receive a long-requested YouTube app this week. And guess what? Nintendo has now confirmed that the app is a thing that's actually real.
Those with a hankering for some YouTube action - and indeed the sunny visages of Eurogamer's video team - on their hybrid gaming device can now download the app (weighing in at exactly 89MB) from the eShop. However, at the time of writing, it hasn't appeared on Nintendo's Recent Releases listing, so you might need to do a manual search for 'YouTube'.
Having played around with the app for all of 90 seconds, I'm pleased to report that search and navigation is (unsurprisingly) a considerably less laggy affair on Switch compared to YouTube's previous offerings on Nintendo's consoles. Discerning fans of home screen icon aesthetics may be slightly less pleased, however.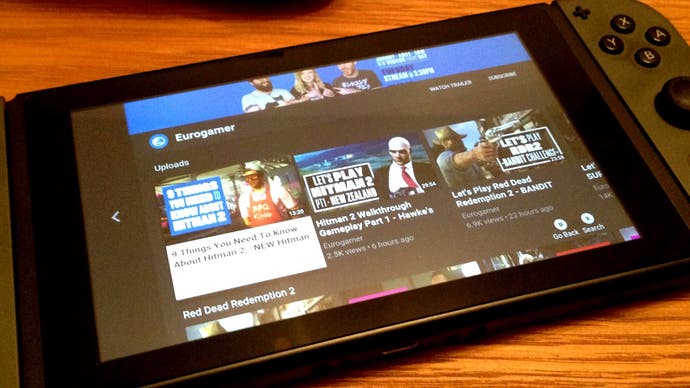 ---
ORIGINAL STORY 4/11/18: A YouTube app might be on its way to Nintendo Switch as early as next week.
A ResetEra poster shared a tweet from French YouTube site NintendHOME, which tweeted an image of a YouTube app button that was purportedly found in the recommended apps section on Nintendo's website.
❓Rumeur – L'application YouTube devrait arriver prochainement sur Nintendo Switch, plus précisément le 8 novembre si on en croit le site de Nintendo America. pic.twitter.com/NgvBhDJu1G

— NintendHOME – Info Nintendo 24/7 (@NintendHOME) November 3, 2018
As you can't see the full image in the embedded tweet above, click on the tweet and expand it, and you'll see the a "coming soon" date below the app button.
According to my very rusty GCSE French, this translates as: "Rumor - the YouTube app is expected to arrive shortly on Nintendo Switch, more precisely on 8 November if we believe the Nintendo America website."
Can pictures be faked? Of course. Is it possible this is faked? Sure, it's very possible. I've not been able to locate any additional evidence supporting the claim, either, but an administrator at ResetEra popped into the thread and added - albeit without evidentiary support - "Yeah this is accurate. I'm pretty excited for it myself. Hopefully Netflix comes next".
Whether it's true or it's not, we don't have long to wait until we find out either way. Pop 8th November in the diary and brace yourself for delight or disappointment, depending upon what transpires.