Pokémon holding virtual concert starring Post Malone
Stony edge.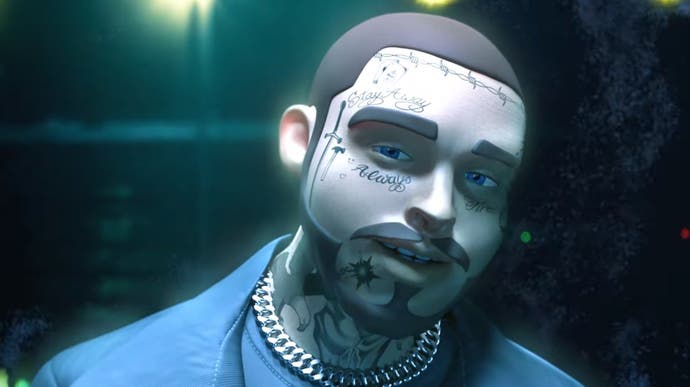 US rap star Post Malone will hold a virtual concert in the world of Pokémon at midnight UK time on 28th February.
A trailer for the concert, below, shows Malone walking up to the doors of an arena holding a Pokéball, before transforming into a CGI Pokémon character himself. Let's watch:
What does Post Malone have to do with Pokémon apart from sharing its first two letters? No idea. But Pokémon previously announced it would be signing up multiple music artists to something named "P25" to celebrate the franchise's 25th anniversary.
Popstar Katy Perry was the first to be announced, though there's no word on a concert from her, yet.
Beyond that, what else might we see for Pokémon's 25th? Well, with Sword and Shield's expansions now released, the stage is clear for new Pokémon games on Switch later this year (or remakes of old ones). There's a new Pokémon Snap game, for starters. We're still to hear more about a Detective Pikachu movie sequel supposedly in the works. And hey, maybe we'll even hear about the long missing in action Pokémon Sleep app?