PlayStation's Days of Play sale is now live - includes The Last of Us Part 2 for £10
Savings on top PlayStation games and more now available.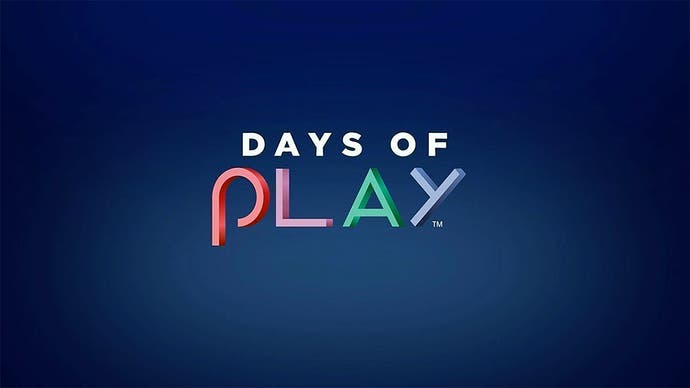 The PlayStation Days of Play sale is now live and you can get your hands on a whole host of deals across top PlayStation games, PS Plus subscriptions and more.
The immediate highlight so far is The Last of Us Part 2 for £9.99 at Game. The sweetness of the deal is lessened a little when you realise you also have to pay £5 for delivery, but this is still an excellent price for one of last year's best games. It's just received its PS5 patch, too, so it's well worth it if you've managed to find any PS5 stock.
Alongside Naughty Dog's bleak opus, you can find the full array of Days of Play deals currently available below. These should all be available at select retailers while stocks last. One thing: if buying from Currys, see if you can use the code 'NEXTDAYGAME' at the checkout as that'll take another £5 off the price. I'll be back to update the table if I find any more offers.
Meanwhile, the Days of Play sale has also made an appearance on the PSN Store if you'd prefer digital purchases. There are many, many more offers available there, though some are more expensive than those listed above.
Some of the deals announced last week on the PlayStation Blog have yet to materialise, including the discounts on PS Plus and PS Now subscriptions - but I'll keep a lookout throughout the day and update this page when I spot them. There's a good chance both will be 33 percent off again, as they always seem to be during the Days of Play sale.
And while Sony had confirmed that "other select products" would also be a part of the Days of Play sale, there's no sign of any bigger hardware or accessory offers just yet. Sure, no one's expecting any considerable PS5 deals, but last year saw a few reductions on PSVR and official Sony headsets. Perhaps similar offers are coming but will be announced later in the day!
These offers will be available from 26th May to 9th June. It'll be interesting to see how well they compete with any PS5 Black Friday deals we expect to see this year.
Running alongside this is the PlayStation Player Celebration, which gives you the chance to earn exclusive PS4 themes and PSN avatars by simply playing games, earning achievements and completing community goals.
And if you fancy even more updates on all the best bargains across gaming, tech and more then do join us over on the Jelly Deals Twitter!