PlayStation 5 games Spider-Man Miles Morales, Sackboy and Horizon: Forbidden West will all launch on PS4
Generation game.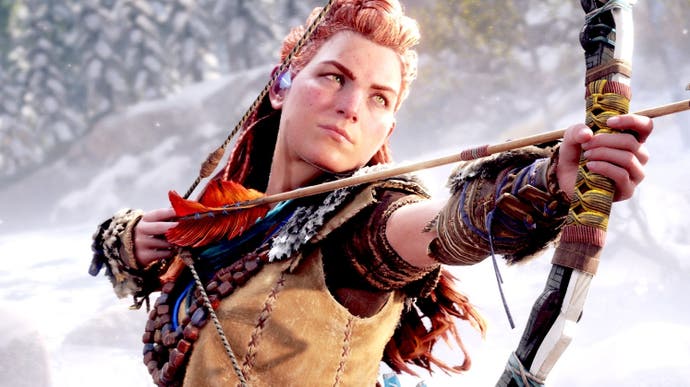 In a surprise announcement left out of tonight's main PlayStation 5 broadcast, Sony has confirmed a trio of its high profile exclusives will actually be cross-gen after all.
Marvel's Spider-Man: Miles Morales, Sackboy A Big Adventure, and Horizon Forbidden West will also launch on PS4, according to the PlayStation blog.
If you have the digital version of these games on PS4 you'll get a free upgrade to the PS5 version. If you have a disc version you'll get a free upgrade if you own the PS5 console with a disc drive.
Sony previously made a point of saying it "believed in generations", attempting to make a clear difference with the next-gen versions of its first-party exclusives as opposed to those being made as cross-gen games elsewhere.
"We have always said that we believe in generations," PlayStation boss Jim Ryan said earlier this year. "We believe that when you go to all the trouble of creating a next-gen console, that it should include features and benefits that the previous generation does not include."
So it is a surprise to hear these three games are cross-generational - particularly Horizon Forbidden West, which is not launching in 2020.
An added wrinkle is Spider-Man: Miles Morales, which will offer a second, "Ultimate Edition" for PlayStation 5 including the original Marvel's Spider-Man and all its DLC in a Remastered package.
"The remaster for the PS5 is no simple up-res, as many of the game's art assets have been completely updated to take advantage of the PS5 console's horsepower. You'll see better-looking characters with improved skin, eyes, hair, and facial animation (including our new, next-generation Peter Parker).
"You'll also see ray-traced reflections and ambient shadows, improved lighting, more pedestrians and vehicles stretching further into the distance, and the same optional performance mode offered on Marvel's Spider-Man: Miles Morales, allowing you to finally play the game at a targeted 60fps frame rate.
"We'll be supporting near-instant loading, 3D audio, and the DualSense controller's haptic feedback. Lastly we're adding three amazing new Spider-Man suits, new photo mode features, and even new trophies for those of you looking to Platinum the game all over again."
It's currently unclear if you can upgrade to this from PlayStation 4 if you have Miles Morales and/or the original Spider-Man there.