PC Deus Ex OnLive code US only
GameStop pulls PC version from shelves.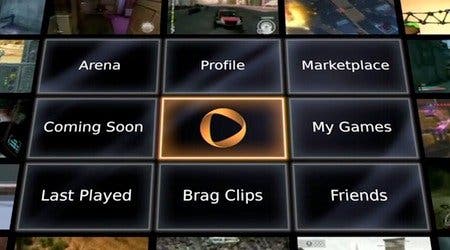 PAL copies of Deus Ex: Human Revolution on PC will not include a free OnLive version of the game, Square Enix has confirmed to Eurogamer.
In the US the PC version of Deus Ex includes a code that lets you download the game for use on OnLive for free.
Yesterday it emerged that US shop GameStop told staff to open and remove the OnLive code from the game before selling as new.
Following a gamer outcry, GameStop pulled all regular edition PC copies from store shelves.
"As GameStop is developing a streaming service in our Spawn Labs Cloud Gaming Division, the coupon that was included is for a competitive service," read a memo sent out to employees acquired by Giant Bomb.
"We are returning all copies of the PC regular edition to the vendor in agreement with Square Enix."
Square Enix issued a formal apology to GameStop, saying sorry for not telling the shop about the code in advance of the game's launch.
"As part of Deus Ex: Human Revolution's boxed offering on PC, Square Enix included a third party coupon," Suare Enix said in a statement.
"GameStop was not made aware of this inclusion and Square Enix respects the right of GameStop to have final say over the contents of products it sells and to adjust them where they see fit in accordance with their policies.
"Square Enix invites gamers who want to purchase the PC version of Deus Ex: Human Revolution without additional coupons to buy the game at any one of over 4000 GameStop stores in North America or purchase a digital download copy online from www.gamestop.com."
Cloud gaming service OnLive is set to launch its UK service on 22nd September at Eurogamer Expo 2011.