Pac-Man 99 is the next Nintendo Switch Online battle royale
Final circle.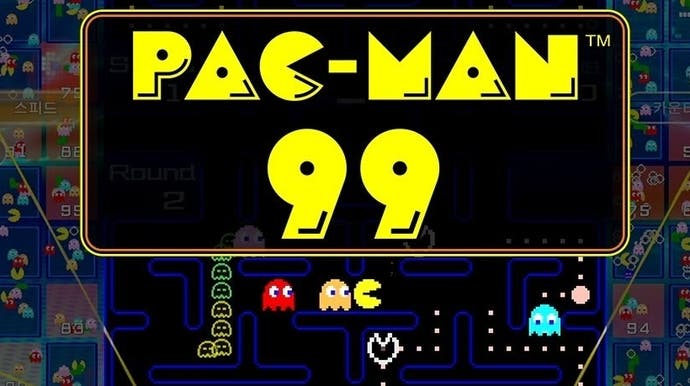 Nintendo has announced Pac-Man 99, the next battle royale take on an arcade classic coming to Nintendo Switch Online.
99 players play Pac-Man simultaneously, and attempt to be the last Pac-person standing.
As with other 99 games, you can disrupt your fellow players. Chomping ghosts will send "Jammer Pac-Mans" to their screens, which will slow them down.
Pac-Man 99 also introduces Sleeping Ghosts, a new stationary enemy you can wake to gobble up en masse with a Power Pellet. Doing so will create dozens of Jammer Pac-Mans to fire at your rivals.
Selecting players to target works the same as in other 99 games, too - so you can pick players on the verge of being knocked out, or people who have targeted you.
Pac-Man 99 joins Tetris 99 as being available at no further cost to Nintendo Switch Online members, and arrives a week on from the deletion of Super Mario 35.
Nintendo has said the game launches overnight tonight - at about 2am tomorrow morning UK time - or 6pm Pacific in the US.