Our 20th birthday celebrations continue at Rezzed today with a panel on the games of our lifetime
UPDATE: Our Rezzed sessions and live podcast are... live!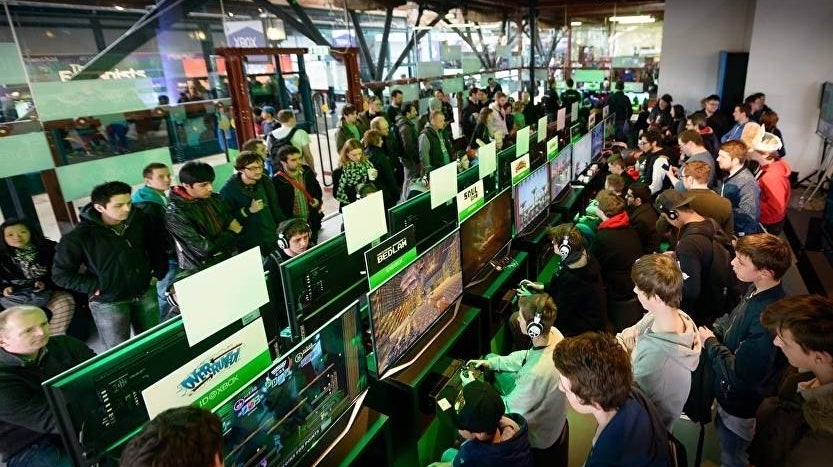 Update (April 6th): It's the final day of EGX Rezzed 2019! That means all of Eurogamer's sessions have come and gone - but don't fret, you can watch (or in the case of our podcast, listen) back to them below. Thanks to everyone who attended!
Eurogamer Podcast Live: Ask the review team (can also listen through iTunes, Spotify, RSS, and SoundCloud):
How to get into games journalism:
The Eurogamer 20th Anniversary Show:
---
Original story (April 4th): Oh hello. I'm just about to leave the house to head to the first day of EGX Rezzed, the London game show organised by our parent company ReedPOP. I'm excited!
Eurogamer's closely involved with Rezzed this year, as ever - we've got lots going on. The video team have a hectic schedule of streaming and meeting and greeting planned, and we're also putting on a few panel sessions.
The first and biggest is today at 5pm on the Developer Sessions stage, and it's the second leg of a transatlantic discussion we started last week at PAX East in Boston. In honour of Eurogamer's 20th birthday this year (!), we're asking a simple but contentious question: what is the best game of the last 20 years?
Today's panel will be hosted by yours truly and I'll be joined by:
Abbie Heppe from Media Molecule, working on PS4 exclusive Dreams which enters early access this month;
Dan Marshall from Size Five Games, developer of The Swindle and Time, Gentlemen Please!;
Gav Murphy, formerly of IGN, now of YouTube channel RKG and professional rapscallion;
Konrad Czernik from Techland, currently working on Dying Light 2.
Each guest will be advocating for their personal favourite game since 1999, and the audience will decide the winner at the end. I'll be going to bat for World of Warcraft, obviously.
The session will be streamed live at the EGX Twitch channel and available to watch later at the EGX YouTube channel.
Incidentally, the games argued for at the PAX panel were Shenmue, Dark Souls, Zelda: Breath of the Wild, Deus Ex, The Sims and Phoenix Wright. Zelda was the audience favourite, but it was very close! You can watch the panel at PAX's Twitch archive or in the embed below.
But that's not all we've got going on at Rezzed!
Tomorrow at 11.30am, on the Rezzed Session stage, we'll be holding our annual panel on getting into games journalism. I'll be joined on stage by Wes, Emma and Andy Robinson, a CVG alum who left journalism to go into PR and development, but is now coming back. We'll also be talking about our summer internship scheme - applications open tomorrow. (Emma was at the panel last year, asked me a tough question, went on to secure the internship and look where she is now - a full-time reporter for EG!)
Also tomorrow at 3pm, at the Fringe Theatre, we'll be recording a live episode of the Eurogamer Podcast: ask the review team! Myself, Wes, Martin and freelance reviewer Malindy Hetfeld will be joining podcast host Matt Reynolds and answering any and all questions on the review process. We'd love to gather as many questions for this in advance as possible, so if you'd like to ask something, pop it in the comments below or email it to podcast@eurogamer.net.
It's going to be fun! But I need to run for my Overground now. If you're coming to the show and see one of us, come say hi!