Eurogamer turns 20 this year, and we start celebrating with a panel at PAX East this week
UPDATE: watch the stream here at 6.30pm UK time, 2.30pm Eastern.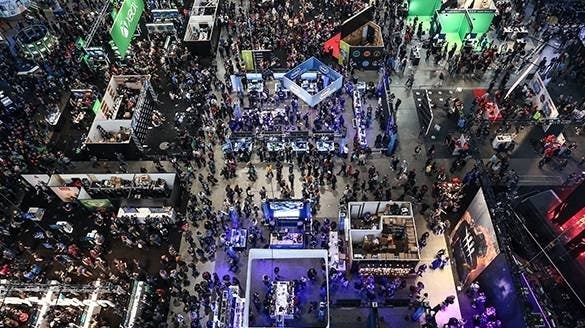 Update: This panel will be streamed live at twitch.tv/pax3 today - you can watch it there at 6.30pm UK time, 2.30pm Eastern, or in the embed below.
Original story: The first ever post on Eurogamer tells us two important things. One: we used not to be able to spell our own name properly, what is that capital G about, ugh. Two: OMG, we turn 20 years old on 4th September this year!
We have a few special things in the works to celebrate. On the site, the focus will be on that first week of September, but we have some in-real-life events throughout the year planned too, starting this week with a panel at PAX East in Boston.
(Yes, I know, isn't it called EUROgamer etc - watch this space for details of a very similar panel at EGX Rezzed in London next week - 5pm on the Thursday.)
The panel's theme is simple but endlessly controversial: what is the best game of the last 20 years? For our purposes, that means the best game released from 1st January 1999 to the present day.
Each of our six panellists will make the case for what they think is the best game of the past two decades, and at the end the audience will have their say on which game is most deserving of its place in the hall of fame.
(If it's not World of Warcraft, I feel like something will have gone very wrong. But that's just me.)
Your hosts for the panel will be our own Aoife Wilson and Johnny Chiodini, and they'll be joined by these excellent guests:
Andy Farrant, co-editor of our network chums Outside Xbox
Dave Crooks, designer at Dodge Roll, makers of Enter the Gungeon
Trent Oster, CEO of Beamdog, formerly a co-founder of BioWare where he worked on Baldur's Gate and Neverwinter Nights
Victoria Tran, community dev at Kitfox Games, currently working on the extraordinary-looking Boyfriend Dungeon
It should be a hell of an argument, and a lot of fun. If you're going to be at PAX this Thursday, please come join us! The panel's on at 2.30pm Eastern Time in the Dragonfly Theatre.