The OGA
What the hell is it?
Last week at the Sports Academy in London the Online Gamers Association (or OGA for short) was launched, with a mix of gamers, publishers, service providers, journalists and gaming league admins on hand.
But what the hell is it? We talked to Rupert Loman and Mat Bettinson to find out...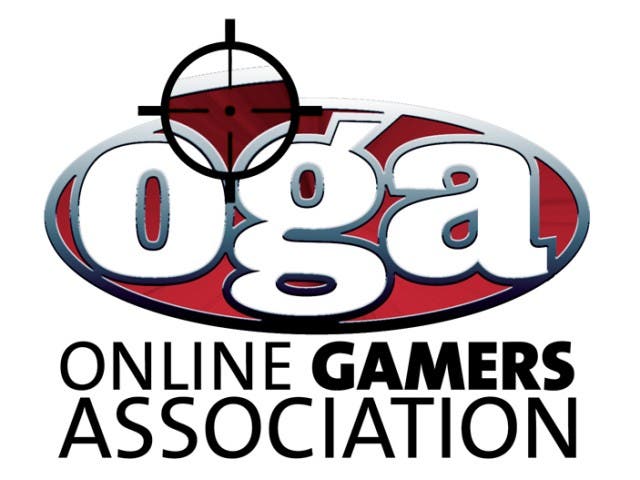 Alias
"The OGA is an independent governing body set up for everybody involved in online gaming to come together and help online gaming through its growth period", Rupert explained.
Founded by EuroGamer, it will involve "leagues, ISPs, websites, and of course the gamers themselves" in the future of online gaming, and "every player will have a say in the way the OGA will develop through the new website".
Just as the PGA represents golfers, the OGA is intended to represent professional gamers, to promote this new "sport", to encourage better sportsmanship in the community, and to stamp out cheating.
"Through our cutting edge technological developments we hope to dramatically reduce all forms of cheating on OGA servers and in OGA affiliated leagues and events", Rupert told us.
One of the first problems to get the OGA's attention is player "aliasing", as Mat Bettinson explained.
"On one hand we have the anonymity which is highly valued by Internet users, but on the other hand we find that this is actually detrimental to eSports. People call themselves anything they like and carry on with the most appalling behaviour, and it is almost impossible to do anything about it."
"We hope to create the mood where it is acceptable that players log in to action games, just like they do on massively multiplayer RPGs etc - their name is their name and that is that."
"You will find that if anyone can look up this player in the OGA player database then everyone will soon voluntarily (we hope) conduct themselves politely now that they are accountable."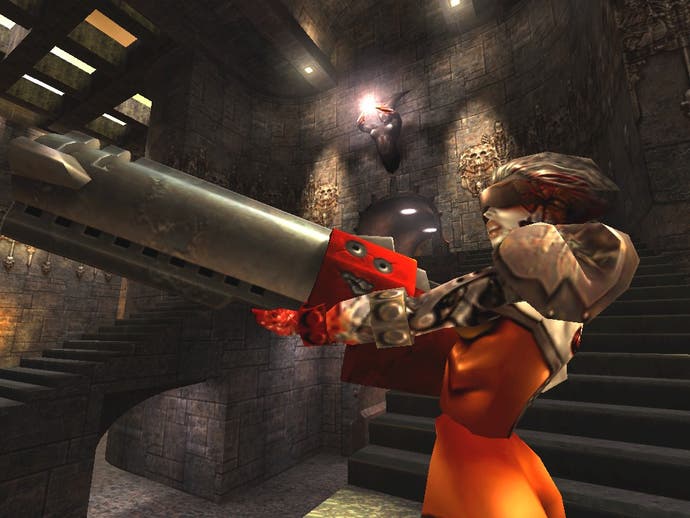 Data
Trying to discourage aliasing isn't the only reason for the player database though. "We hope that 99% of people who are looking up players are doing so because they had a good game with them."
"They might be looking to recruit that player into their club or clan, or otherwise just exchange E-mail and so on. In the past it has been really hard to actually track down a gamer after seeing them on a server - the chat function in Quake is hardly ideal for swapping E-mail details!"
In the long run, the entry of an OGA member in this massive player database will contain details about who they are, how to contact them, what tournaments and leagues they have taken part in, and any trophies they have won.
And that's not all, as Rupert told us. "In the future the website will also act as a portal for new gamers to find gaming servers to play on, opponents to play against, high quality leagues to play in and local events to attend."
"We will be working with developers of games to enhance online and tournament options within the games, and make them 'OGA Compliant'."
"We will also be working with gaming service providers so they can provide the best possible service to all players, and we will soon be rolling out events across Europe, including the European Professional Gaming Leagues - due to launch in the spring."
"Other initial plans involve getting gaming into the mainstream press, especially the TV."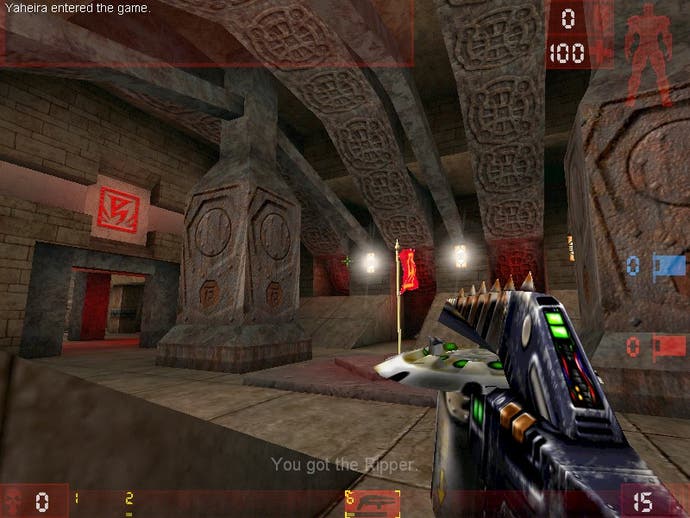 Future
Improving coverage of gaming tournaments is important because it encourages more companies to become involved in sponsoring and hosting these events, and this is another goal of the OGA...
"The OGA will use its contacts to get sponsorship for leagues that require it, so that 'amateur' league administrators will finally get paid for what they do so well. We will also notify possible sponsors about top players who are looking for sponsorship."
More prize money and sponsorship for top players and leagues is one of the things that will help gaming become a true sport, encouraging more people to take part and allowing the top gamers to play games full time - something that most of us would love to do. Come on, admit it!
To help promote gaming as a spectator sport, the OGA will be "developing other technology such as spectator proxies - something that has been needed in gaming for quite a while now!"
These utilities allow players to view games as they happen, even if they are taking place on a server half way across the world. In future you will be able to watch tournament games from around the world, broadcast live or pre-recorded, with a whole array of configurable camera angles and options.
"As a spectator event alone, it beats the hell out of watching cricket!" Mat told us. "And the satellite and cable operators are looking for applications for their new interactive services - viewer selected spectator camera angles are just the sort of thing they are looking for."
"Certainly it won't be that long before eSports are covered on television in the same way as traditional sports", according to Mat. "I remember a few years ago when I could hardly imagine that the man on the street would ever actually know what the Internet was."
"Is it such a leap of imagination to think that a few years down the line the man on the street will wear a ClanX scarf and watch the International Quake 4 Finals with his mates in the pub?"
"It will happen, I stake my goatee on it." Visit the OGA website and sign up today!