Middle-earth: Shadow of War has loot boxes
Tolkien the piss?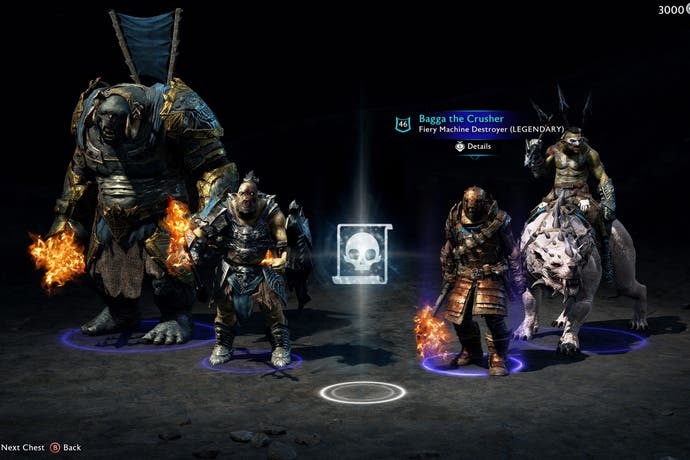 Warner Bros. has announced Middle-earth: Shadow of War has loot boxes.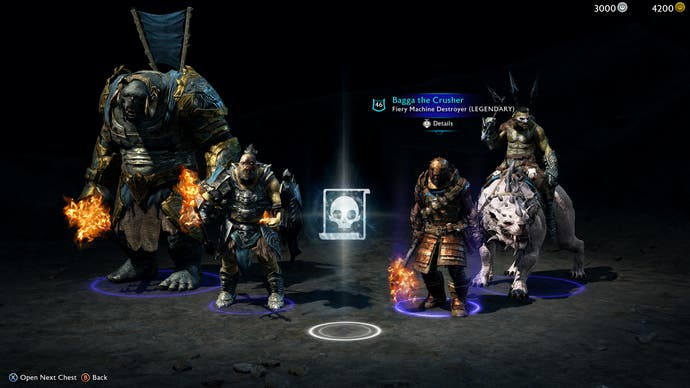 The single-player action adventure has an in-game store, called the Market, that sells orcs and other items for use in the game's Nemesis System.
In a post on the Warner Bros. website, Monolith community manager Jared said you can also buy loot chests, war chests, XP boosts and bundles.
The loot chests contain gear (weapons and armour) of varying rarity. They can also contain XP boosts which, as you'd expect, help level up playable character Talion faster.
War chests provide orc followers of varying rarity which you can use to help create a strong army. They can also contain training orders to level up and customise orc followers.
To buy these items, you can spend Mirian or Gold. Mirian is an in-game currency you get from defeating treasure orcs, destroying gear, destroying orc followers for gear (which can then be destroyed for Mirian), or from finding Mirian stashes throughout the game.
Gold, on the other hand, is an in-game currency you can use to get higher level loot chests, war chests, boosts and bundles. You get gold by buying it with real money, but it's awarded in small amounts at specific milestones and for participating in community challenges.
As you'd expect, the announcement of loot boxes for Shadow of War has sparked a vociferous debate, with many questioning their inclusion in a full-price single-player game.
Perhaps pre-empting the uproar, Warner Bros. insisted no content in the game is gated by Gold. Rather, all content can be obtained through normal gameplay.
"Everything a player can buy with Gold can also be earned in the game over time for free, but Gold gives players the option to acquire these items faster," the post reads.
"No Gold purchases are necessary to enjoy the complete game experience. By simply engaging with the world and playing through Middle-earth: Shadow of War, you earn items like gear for Talion and unique orcs for your army.
"These are the same items that are found in the Market within loot chests and war chests. Gold merely allows you to get your hands on them immediately, cutting down some of the additional time that would have been spent winning more battles, tracking nemeses, completing quests and assaulting fortresses.
"No, Gold does not give you any advantage over other players. A player who invests enough time can progress the same amount and have access to the same content as a player who purchases Gold. Gold is not required to progress or advance in the game at all."
Warner Bros. said prices for gold will be announced later, but that hasn't stopped the game's community from already questioning the decision. In a lengthy thread in the Warner Bros. forum, community manager Jared answered multiple questions on how the micro-transactions will work in Shadow of War, including concern the in-game economy will be tuned to encourage players to spend money.
Here's a follow-up post from Jared:
"The game is balanced so you can play the game without using the Market. As you play the game you'll have excess Mirian, this gives you an option to use that excess Mirian if you like. Or you can let that Mirian build up as high as you want.
"Getting an orc from a war chest is the same as dominating one in game. So if you want a legendary orc in game, you can go find one or you can go through the market.
"It's there as an option for players. Feel free to play as you decide!"