Microsoft's next free games for Xbox 360 Gold subscribers spotted
UPDATE: Crackdown and Dead Rising 2 confirmed, including Case Zero.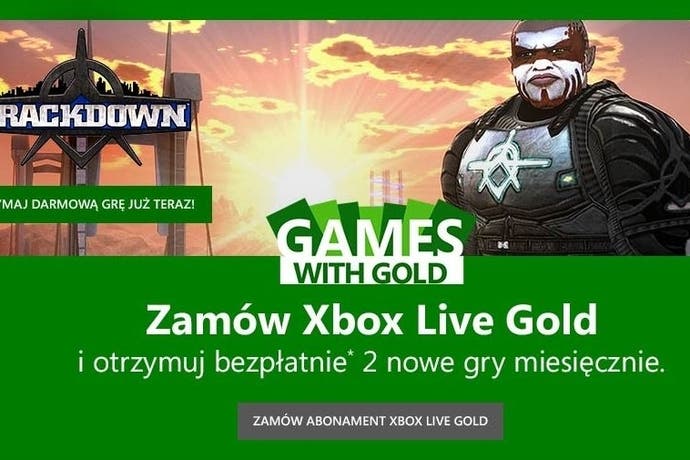 UPDATE: Microsoft has just confirmed the earlier reports that next month's free Xbox 360 Games with Gold titles will be Crackdown and Dead Rising 2.
Even better, you'll get Dead Rising 2's standalone episode Case Zero free as well.
Crackdown, usually 800 Microsoft Points (about £6.80) is free from tomorrow until 16th August. Dead Rising 2 and Case Zero will be free from August 16th until the end of the month.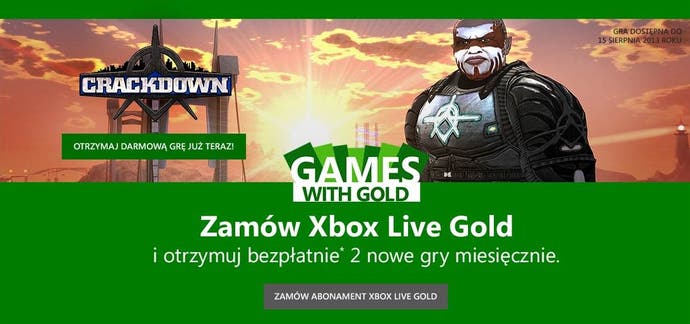 ORIGINAL STORY: Dead Rising 2 and Crackdown will be available for free to Xbox Live Gold subscribers in August as part of Microsoft's Games with Gold promotion.
That's according to two Polish gaming sources apparently familiar with the matter. News of the games first popped up on Xbox 360 Online Center, before Polish retailer Ultima posted promotional artwork showing Crackdown as the first of the duo to launch (thanks, OXM).
Games with Gold provides two free Xbox 360 titles to Gold subscribers every month - one on the 1st, the other on the 16th.
The current title is Assassin's Creed 2, which you have just hours left to download for free. You'll have access to the game forever once it's in your download history - even if you stop subscribing.
Games with Gold has widely been seen as a response to Sony's PlayStation Plus service. That offers a much wider selection of games to download, although your access to them only lasts as long as you remain subscribed.
Microsoft is due to confirm August's Games with Gold titles sometime today. We've asked for comment on these reports and will update if we hear back.