Metroid: Samus Returns announced for 3DS
UPDATE: Special edition and two amiibo figures also on the way.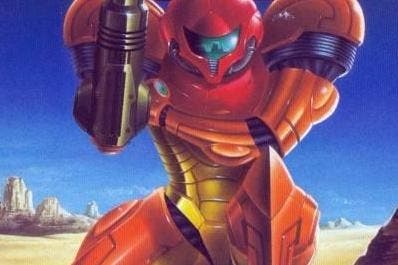 UPDATE: Nintendo just revealed two amiibo coming alongside Metroid: Samus Returns.
One is Samus adopting her iconic Metroid 2 pose, and the other is an escaped Metroid, which is squishy to touch. In-game functionality has yet to be revealed.
A special edition is on the way too, which comes with a 25-track soundtrack CD.
---
UPDATE: Metroid: Samus Returns has just been announced for 3DS, via Nintendo's Treehouse E3 livestream.
It's a "modern reimagining" of the 1991 Game Boy classic Metroid II: Return of Samus, complete with revised 3D graphics and a suite of new moves.
The side-scrolling shooter includes a Melee Counter, 360-degree Free Aim Mode, and energy-draining Aeion Abilities.
Development duties on the project are being handled by Spanish studio MercurySteam, know for Castlevania: Lords of Shadow.
It's not the first Metroid announcement today, either. Nintendo confirmed development of Metroid Prime 4 for Nintendo Switch just earlier.
Metroid: Samus Returns will be released September 15th in both Europe and North America.