Mass Effect 3 multiplayer confirmed
Australian magazine outs new feature.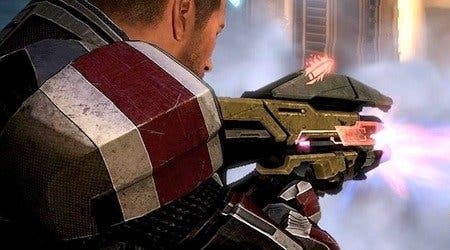 Mass Effect 3 multiplayer - the worst kept secret in video games - has been confirmed.
Australian magazine PC Powerplay announced the feature on its website alongside an image of the cover of its November issue.
"That's right - Mass Effect 3 is getting multiplayer!" said the mag. "We travel to BioWare's office in Edmonton for hands-on time with the series' first foray into online gameplay, and chat with Mass Effect Series Producer and Mass Effect 3 Project Director Casey Hudson about the decision to go multiplayer in the epic battle for the galaxy."
"Fight alongside your friends as the galaxy goes to war!" reads the magazine's coverline.
Last month a scan of a South African magazine revealed the contents of the Mass Effect 3 Collector's Edition, and in that list was mention of an "online multiplayer pass".
Sources have told Eurogamer that Mass Effect 3 includes an online enabled co-op mode that is standalone and features competitive elements.
We understand BioWare Montreal was creating a multiplayer Mass Effect experience, either as a standalone game or component of Mass Effect 3.