Madden NFL 15 touches down in August
Trailer unveils creepy, uncanny rendering of Carolina Panthers' Luke Kuechly.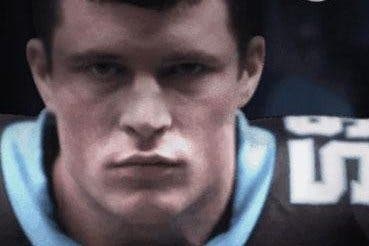 Popular American football series Madden NFL is bringing its latest installment to Europe on 29th August, EA has announced.
Available for Xbox One, Xbox 360, PS3 and PS4, Madden NFL 15 will hit North American retailers earlier that week on 26th August.
EA Sports will be collaborating with ESPN on a poll so the public can vote on which player is featured on the cover. More details about this will be revealed during the NFL Draft on 8th May on ESPN and NFL Network.
A teaser trailer featuring Carolina Panthers linebacker Luke Kuechly and his eerie, uncanny likeness is below.