Life After Naughty Dog
A New Dawn for Dan Arey.
Dan Arey spent nearly a decade at Naughty Dog, where he helped make both Crash Bandicoot and Jak and Daxter into rip-roaring successes. And the studio has gone from strength-to-strength, currently working on its first PS3 project Uncharted: Drake's Fortune - an impressive mixture of Tomb Raider and Indiana Jones.
But with the game still some way from release, Arey has packed his bags and decided to leave. He'll be joining Ready at Dawn, a studio founded by former Naughty Dog employees, and most well known for its work on Daxter for PSP and current project God of War: Chains of Olympus - although it also has plans to create something based on new and original IP.
So, being naturally inquisitive, Eurogamer sat down for a little head-to-head with Arey - to unearth the reasons behind him leaving, and why he believes the sun shines brighter on Ready at Dawn.
EurogamerWhy did you decide to leave Naughty Dog?
Dan Arey
Naughty Dog and Sony were a wonderful ride, and it was an experience I'll never forget. I was there for almost ten years, the last four as creative director. Really it was just a matter of being the right time for something new. You sometimes just feel it deep down.
So much more was happening this hardware console generation that I wanted to be a part of, and I couldn't do it all under the Naughty Dog umbrella. But ND is a great team and Sony is a great publisher to work with. I'll miss them all, and I'm sure we'll be working together again in a different capacity sometime in the future.
EurogamerIsn't Naughty Dog in a critical state of development with new IP Uncharted: Drake's Fortune? Why didn't you stay and finish working on it?
Dan Arey
I had completed my work on the project, including the original concept, setting up the basic gameplay and experience framework - the game ride, helping design the characters and working through the story / character arc development, and much of the game design blueprint.
I saw the team on their way and in good shape, then decided to pursue new horizons.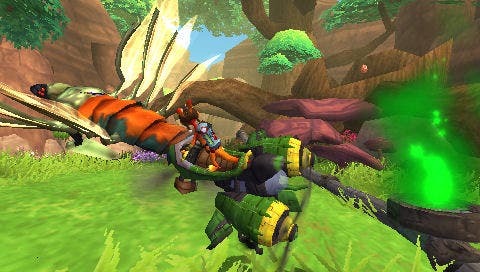 EurogamerHow is Drake's Fortune shaping up?
Dan Arey
It's going to be a great game. The story is unique, the player animation linked to tight control and gameplay is visually stunning, and the adventure genre is in need of a good boot to the fedora, wouldn't you say? People will be happy they have a PS3 once they've played Drake's Fortune.
EurogamerDid the Jak and Daxter series perform to your expectations?
Dan Arey
The first two games were a smashing success. Jak and Daxter: The Precursor Legacy was both a critical and commercial success. Daxter was awarded 'Best New Character of the Year' in 2001.
Jak II was our love letter to the character action experience. But then the character action platform genre seemed to dip into the shadow of more edgy, realistic games, and by the end of the PS2 hardware cycle, while Jak 3 and Jak X were good sellers, we always wanted more.
You have to remember, we were used to 5 million plus unit sales at Naughty Dog, as we had had for years on the Crash Bandicoot games and early Jak games. Still, all in all, Naughty Dog crossed over 34 million units sold of PS1 and PS2 games over the last decade. That's pretty amazing.
EurogamerWill Naughty Dog make more Jak and Daxter games now you're gone?
Dan Arey
That's something I can't comment on, but rest assured Sony knows what a great universe the Jak and Daxter franchise is. To me, those characters, that world, and the gameplay are still alive and kicking in my mind, and there are so many adventures that could yet be experienced. We'll see.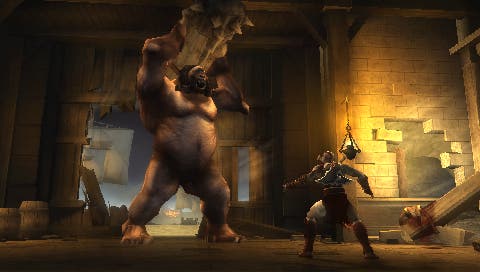 EurogamerWhat attracted you to Ready at Dawn?
Dan Arey
Ready at Dawn reminds me of where we were at Naughty Dog about eight years ago. RAD is an amazing collection of talent. They are hungry. They are intense. They have lively discussions about gameplay and they play games with passion.
They have some of the best coders and artists I've ever worked with, and they have a design department that understands what it takes to spec and work a game design into a play experience that is at the top of the category. When I got to know these guys, I knew they were destined for something great, and I wanted to help make that happen.
EurogamerWhy go from an established company to a relatively small one?
Dan Arey
For all the reasons I listed above. By definition, smaller, younger companies are extra hungry. They have that fire in their belly to be at the top. I've been involved with a number of start-ups, and while RAD is no longer that, they still retain all the energy and drive to hit it big and make the best games on the market.
I really respect these guys and their commitment. Look at Daxter - that game rocked and shocked people with how much RAD squeezed out of that little PSP device. Wait to you see what they've cooked up next; it's hard to believe it's PSP.
EurogamerWhat lessons did you learn at Naughty Dog that you'll take with you to Ready at Dawn?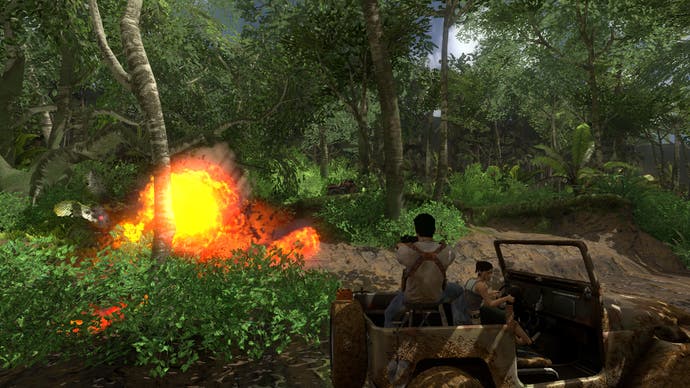 Dan Arey
So many lessons. Naughty Dog was all about passion for the game; 'The play's the thing.' A drive to make something that wasn't just good, but great. It was more about great execution than anything else. Naughty Dog executed well, and Ready At Dawn has that same well oiled team machine.
At ND, especially in the early days, it was about never taking the easy road and always pushing - and killing yourself - to break the mold, hit the technology no one else thought possible on the box, have an edge on graphics, and find a way to push out more polys or more gameplay in the same dev cycle, then test the crap out of it and tune it just right. Polish mattered and still does.
I also think RAD and my philosophy about character and IP development match very well. Designing visually interesting, compelling, emotionally rich characters, tied inextricably to great gameplay, is something we both love to do. And we're going to be doing more of that soon... Just wait and see what we're up to.