League of Legends Championship Series raises the e-sports stakes
"Is a sustainable career choice for professional players."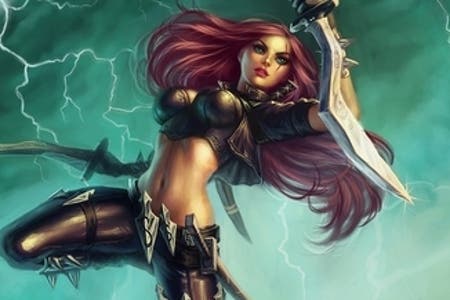 League of Legends developer Riot Games has announced a new professional gaming league (of Legends) with the Championship Series, debuting next year.
The new, stiff competition will feature the top eight teams from North America, Europe and Asia duking it out each week, with free HD streaming broadcasts available worldwide.
The high stakes pro circuit will consist of "the biggest prize pool in eSports history," and salaried teams ensuring that "League of Legends is a sustainable career choice for professional players."
The top three teams from the North American and European season two Regionals will qualify for the Championship Series next year. The European Regionals will be held at Gameecom from 16th - 19th August, while the North American ones will be at PAX Prime 30th August - 2nd September.
"Talking to players around the world, they repeatedly asked if we could kick League of Legends eSports into higher gear," said co-founder and CEO of Riot Games, Brandon Beck. "The new League of Legends Championship Series is our answer. Millions of fans tune in every time we support a major League of Legends tournament, so we're broadening that support in an unprecedented way."
Check out the trailer for the Championship Series below.